Young Americans tune in to podcasts at nearly the same rate as TV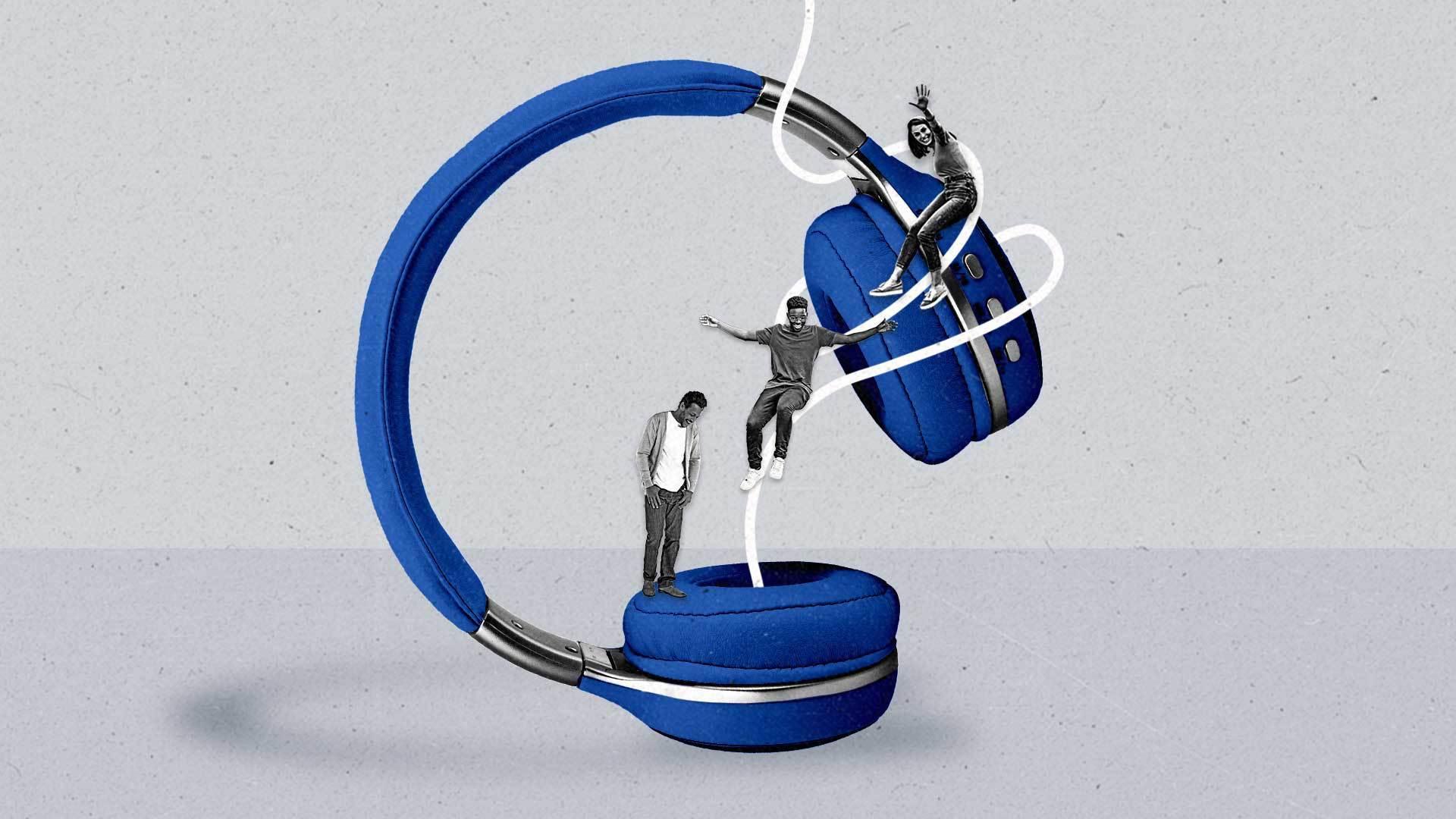 Whether you're a SmartLess fan or more of an aficionado of The Joe Rogan Experience, you've likely felt the pull of podcasts. In 2021, 41 percent of Americans ages 12 or older said they listened to a podcast in the past month, according to Edison Research and Triton Digital.
Now, a new survey finds that young Americans (18-to 34-year-olds) are listening to podcasts nearly as much as they are watching traditional, linear TV.
An online survey of roughly 2,000 adult Americans posed the question: How many hours did you spend listening to podcasts and radio compared to hours spent watching cable TV in the past week? The survey found that 50 percent of 18- to 34-year-olds listened to podcasts, nearly as high as the 54 percent who watched linear TV in that time frame. Perhaps surprisingly, within that same age category, AM and FM radio saw the highest percentage (59 percent) tuning in.
While younger people are more likely to balance their podcast and TV viewing time, older audiences still favor TV. Only 39 percent of 35- to 54-year-olds listened to podcasts during the week compared to 61 percent who watched TV. Meanwhile, radio is still the most popular choice among this age range, at 71 percent.
For those surveyed aged 55 and up, only 14 percent listened to podcasts, while TV was the highest choice, at 74 percent. Radio then came in at 68 percent.
The survey was conducted in February 2023 by third-party research company Signal Hill Insights using podcast data from Magellan AI, and sponsored by media company Sounds Profitable. Data was weighted according to U.S. census data.