The Great Resignation has made digital marketing roles in high demand—here's how to nail that interview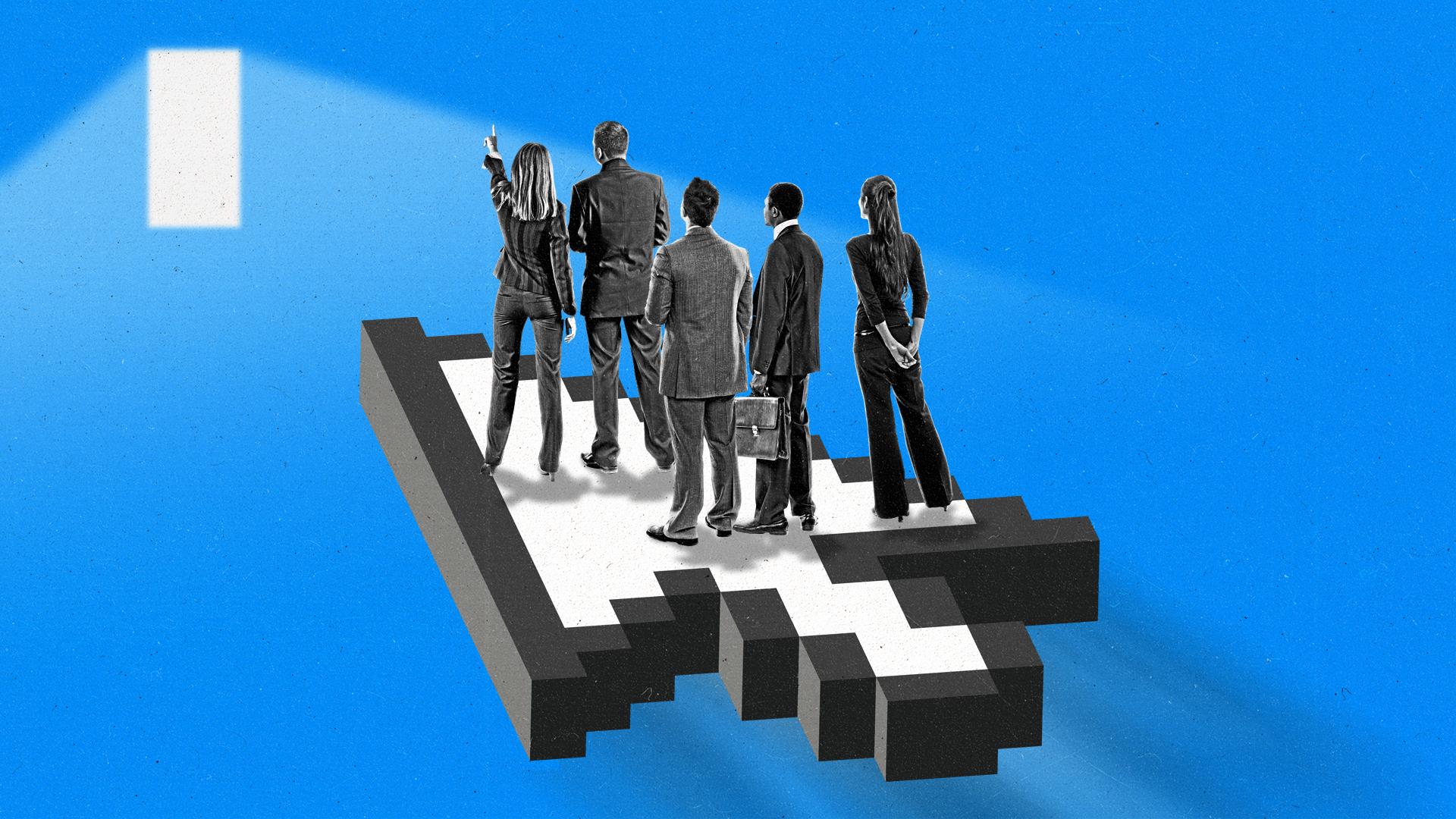 Whether you call it the "The Great Resignation," "The Great Realignment," or "The Great Reshuffle," employees continue to walk away from jobs that don't fit with their lives and aspirations as society and work settles into a version of life post-pandemic — and many of those workers are flocking to the digital media industry.
The Great Resignation has made the sector "hyper-competitive," David Porter, director of talent acquisition at The Trade Desk, tells The Current.
There are myriad reasons why employees are gravitating to digital marketing positions, recruiters and HR experts say, but they all play into what employees are currently seeking.
"We're a major growth sector. Increasingly, generations are also living their lives online, professionally and personally. It's natural that people would gravitate for both of those reasons," Porter says. "Technology is deeply embedded in everything we do, day-in, day-out, so it's no surprise that if people can make careers and make money, they pursue opportunities in the space."
In high demand
Across industries, workers are switching jobs at unprecedented rates. Nearly half of the workforce (44 percent) is said to be either looking for a new job or plan to leave soon, with multiple polls revealing employees are seeking higher pay, better culture, flexible work options, job security, and working for a company with a higher purpose.
To retain and attract new talent, digital marketing companies and agencies are making sure they cater to what potential employees want in a job. Dylan Harvey, director of human resources at Omnicom-owned ad agency RAPP, tells The Current that overall, there are efforts to increase compensation, introduce retention bonuses, add flexible working arrangements, build in more time off, and increase their focus on health, wellness, and career development.
The growth of the digital marketing sector is also providing plenty of opportunities for job seekers. As the pandemic forced industries to adopt virtual environments, it also accelerated the demand for marketers in digital roles.
Half of the top 10 jobs posted to LinkedIn's job search platform this year are in the digital and media space, according to the company. LinkedIn found that digital marketing specialists, digital account executives, and social media managers are in most demand, while the fastest growing positions include media coordinator, search manager, and social media coordinator.
Many of these openings are new roles that did not exist before. In fact, U.S. employers added 8,500 new advertising jobs in February, according to the monthly employment report from the U.S. Bureau of Labor Statistics. That marks the largest monthly ad jobs increase since the bureau began tracking the category in 1990, according to Ad Age.
"A large contributing factor is a surge in ad spending as things get back to normal," Harvey says. "As we saw in 2020, companies cut spending back quite a bit, but as the economy has recovered, ad spending has grown. And digital advertising is providing the best return on investment."
And even as society returns to normal, people are still consuming lots of digital media such as CTV, social media, and online news, and brands are eager to reach them with personalization top of mind.
"People are spending more time than ever in front of a screen," says Harvey. "Brands have to be ready to make that connection and reach those people."
Scoring that digital marketing role
So how can prospective candidates either break into digital advertising or find their place at a company closer to their ideal fit? In its study, LinkedIn highlights several digital marketing skills employees should learn to boost their résumés, such as digital strategy, social media marketing, paid search strategy, and engine search marketing. Harvey says CRM (customer relationship management) skills would also benefit job seekers.
Then there are the more abstract, soft skills recruiters are looking for. For example, candidates will stand out if they display that they are strong listeners as well as communicators, and tailor their résumés to the job they are applying for with accomplishments, rather than just job duties, according to Porter. He also adds that another standard, no matter the role, is to show a commitment to advancing their knowledge.
"It's great to hear about people who are continuous learners," he says. "How do they stretch themselves? How do they do research on their job function or in their field to up their game and add that value back to their companies?"
Each week, The Current gives you a rundown of the biggest stories and latest trends from the world of data-driven marketing, including topics like Connected TV and the future of identity — all delivered directly to your inbox.