Why Disney sees the future of advertising as automated and addressable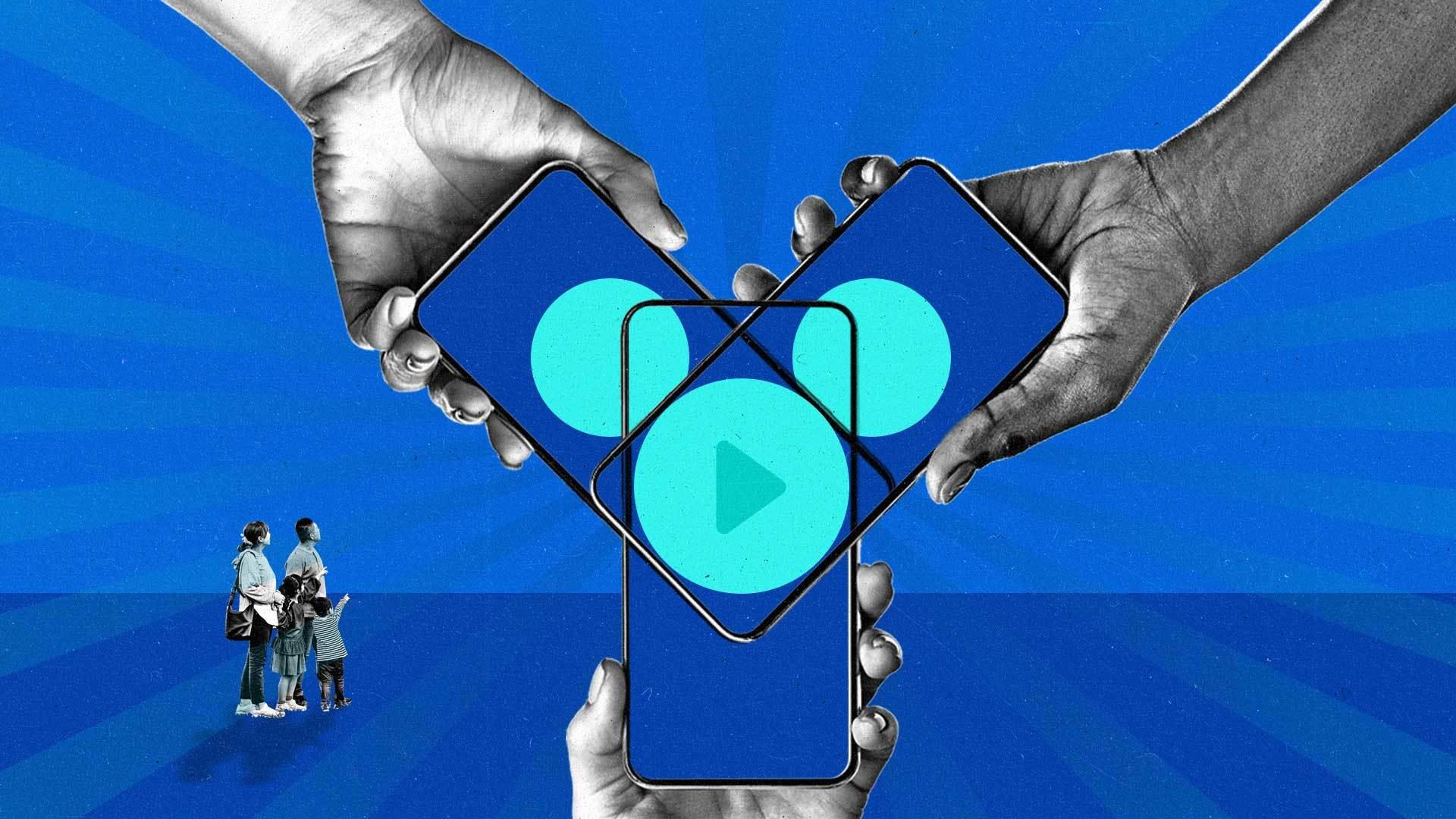 On Tuesday, Disney announced a landmark partnership with The Trade Desk that will soon equip advertisers with the ability to leverage Unified ID 2.0 (UID2) when making programmatic ad buys on its treasure trove of properties.
The news makes Disney the latest company to back the open-source identity framework. It also underscores the Mouse House's ambitions in generating as much as half of its addressable revenue through programmatic channels by 2024. 
"This partnership absolutely accelerates that ambition," Lisa Valentino, executive VP of client and brand solutions at Disney, tells The Current. "It shines a bright light on Disney that shows it can pioneer new ways of accessing supply and shows that advertisers do not need a pixel or cookies to deliver first-party data, at scale, in automated environments." 
Disney wants to make sure its inventory is as addressable as possible. The partnership with The Trade Desk will enable advertisers to activate their own first-party data to enrich Disney ad impressions, driving relevance while also protecting consumer privacy. "We recognize buyers are in need of more flexibility, more choice, and more control in terms of how they buy and access inventory," says Valentino. "And that's where technology and data have a front seat."
Just a few months ago, Disney debuted its proprietary Audience Graph, which ingests signals such as consumption and demographics across the company's vast portfolio of brands. This includes Hulu, the most popular ad-supported CTV app of premium content, its family of TV networks, as well as its theme parks and cruises. And later this year, Disney is expected to roll out an ad-supported tier of its popular streaming service, Disney+. Meanwhile, the company is unifying its linear and digital ad inventory through the Disney Real-Time Ad Exchange, or DRAX, and is also leveraging its own clean room technology to enable privacy-conscious data collaboration. 
The partnership will soon arm advertisers with an addressable solution that enables them to leverage UID2 to target Disney inventory. That, in turn, will equip marketers with improved targeting capabilities at a scale that rivals the so-called walled gardens. 
"When you have someone that's the size and scope of Disney saying, 'We're making our ID interoperable with UID2 so advertisers can transact more effectively through programmatic channels in biddable environments' — that's a huge step forward," Tim Sims, chief revenue officer at The Trade Desk, tells The Current. "It really speaks to Disney's forward thinking on the future of TV."

'Privacy is at the core'
Advertisers who leverage UID 2.0 can soon bring their data to The Trade Desk where they will have increased addressability capabilities with Disney inventory. "UID 2.0 creates a stronger signal, and stronger foundation, for targeting in a privacy-forward environment," says Sims. "It leverages modern day solutions for addressability and privacy versus cookies, which weren't designed for any of that."
Meanwhile, Valentino described the partnership with The Trade Desk as a first of its kind integration, where both interoperability and privacy sit at the center of their programmatic plans. She also emphasized Disney's clean room technology when highlighting the company's commitment to consumer privacy. "Right now, in the context of what's happening in our industry, where consumer privacy is really at the center, this integration is a commitment that both Disney and The Trade Desk allows us to build more toward a fully automated future where privacy is at the core," she says. "It's a really big deal because it provides advertisers access to inventory that was never available before."
The integration also potentially foreshadows similar integrations with other publishers given that Disney is among the largest providers of premium content. Shortly after Publicis Groupe's adoption of UID 2.0, for instance, holding companies such as IPG and Omnicom Media Group made similar moves. Should that occur, it would further establish UID 2.0 as the industry's go-to privacy solution for addressability.