Why CPG brands want to be part of the "shoppable moment"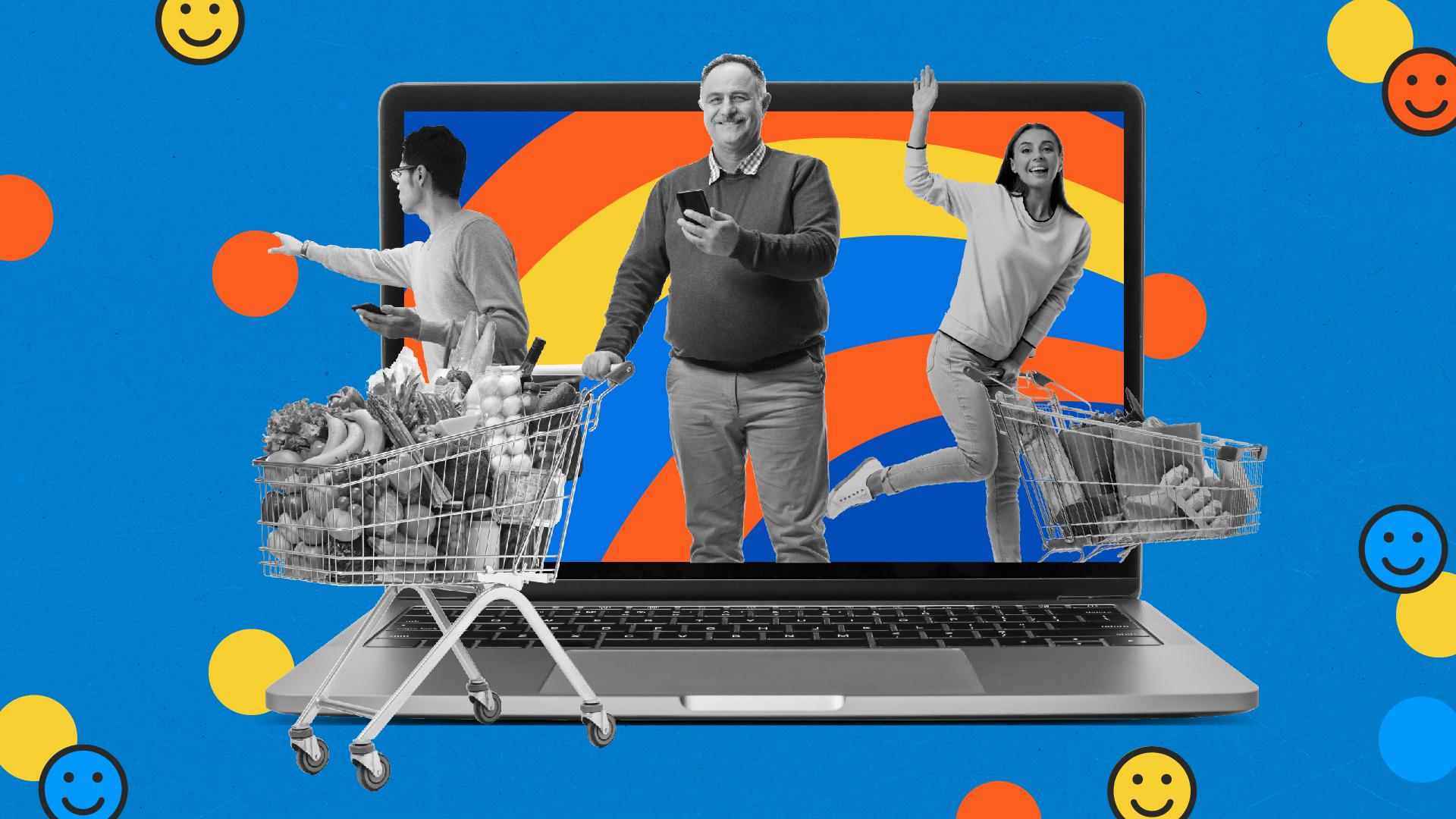 Kroger's fast-growing ad channel is driving revenue for the supermarket giant
Kroger knows how to create "shoppable moments" for the consumer — and those moments have only proliferated over the last year as shopping habits moved online. But this shift in consumer habits has allowed the 138-year-old grocery retailer to double down as a powerful media retail platform that is closing the gap between brands and the consumer. "It's an acceleration path that is driven by a new set of expectations that customers have for shopping," Cara Pratt, the SVP at Kroger Precision Marketing, tells The Current.
To be sure, when the pandemic hit, Kroger was ready. It had already established the digital infrastructure to handle the rapid shift to online shopping. And the numbers prove this out: It saw its digital sales in the United States exceed $10 billion in 2020 — a growth of more than 116 percent year over year, according to the company's 2020 annual report.
Key to Kroger's online success is Kroger Precision Marketing (KPM), the company's retail media unit, which itself saw 135 percent growth in revenue last year. Kroger credits this digital growth, according to a 2021 company report, to KPM's precision-level data that enables brands to reach customers both onsite and offsite. This fast-growing ad channel allows the company to tie campaigns to sales data to "truly measure the outcome that media has driven," says Pratt.
The so-called shoppable moment is the culmination of a technological shift that has been happening for decades — from literally a horse-and-buggy delivering groceries in the late 19th century to the present when AI is fueling customer needs in near real-time.
And the shift to online shopping is here to stay. According to Harris Poll data, 77 percent of consumers who bought groceries online during the pandemic say they're likely to continue doing so in the future. The digitization of grocery shopping has allowed for "commerce and content to converge" in inspirational ways, Pratt adds.
With its long-standing brand-loyalty program, Kroger can tie 96 percent of its sales to specific households. With the deprecation of the third-party cookie, and appropriate privacy regulations that provide consumer choice and protections, this means brands can reach the right shopper thanks to the "incredible precision [of] our first-party data," says Pratt. She points out that this data aggregation allows the marketing team to gain valuable insight into different types of consumers and their behaviors, their sensitivity to prices, their interest in exploring innovation across the store, their change in dietary habits, as well as traditional demographics. Such insights, says Pratt, are derived from customer loyalty.
Brands are paying attention. They want to be part of that shoppable moment, so much so that more than 1,300 brands worked with KPM last year. "Shortening that connection between an advertisement and a buy is really meaningful. You will increase the efficacy of your media investment significantly when you layer shoppability on top of really rich customer intelligence," she says.
At the same time, Pratt insists on the importance of media accountability. She says that KPM can deliver on the basic tenets of media transparency and viewability. But the company has the data science down, allowing brands to optimize their media mix. "It's really about business outcomes and committing ourselves to make sure we're focused on media driving value — the kind of value that advertisers are looking for," she adds.
The shopping landscape continues to evolve, with other major retailers such as Walmart, CVS, and Instacart building their own ad networks to capitalize on the digital consumer, wherever they may be. Kroger is already seeing good outcomes for brands on streaming platforms, staying vigilant on what opportunities CTV continues to offer — including an existing relationship with Roku — and how that will impact the media ecosystem and advertiser investment choices.

"We have a rigorous strategic planning process to identify and act on the best opportunities," says Pratt. "We're going to look to be where the eyeballs are, where customers are, where you can create these shoppable moments in the most meaningful way."
Each week, The Current gives you a rundown of the biggest stories and latest trends from the world of data-driven marketing, including topics like Connected TV and the future of identity — all delivered directly to your inbox.