What to expect as Cannes returns in person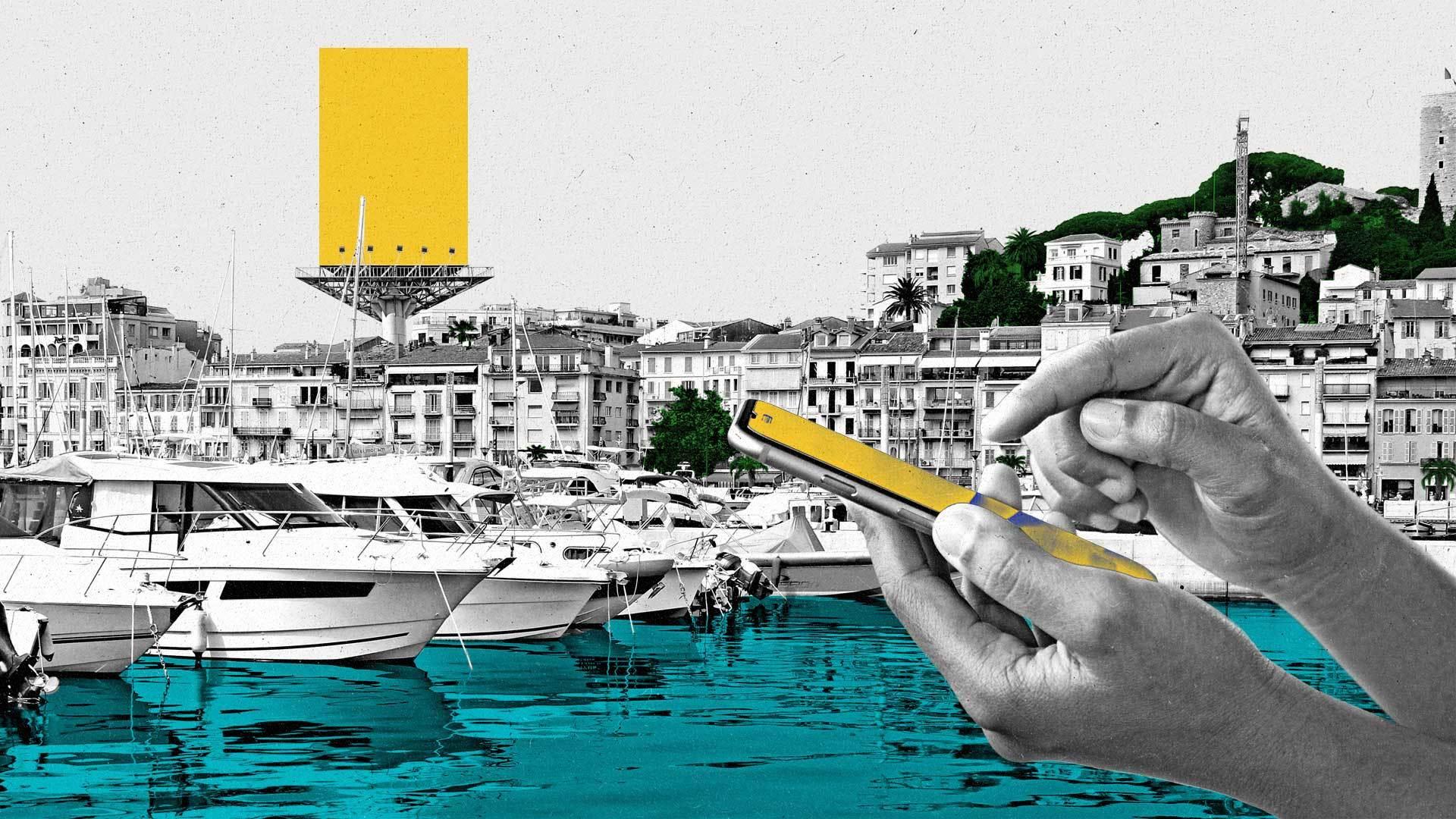 After three years, the biggest names in media and advertising are returning to the south of France come June 20 for the Cannes Lions International Festival of Creativity. No doubt, the yacht parties and local rosé will be welcomed, but for many, this year's event is an opportunity to rub shoulders with new partners and allies, all while getting back to the festival's creative roots, industry leaders say. 
Prior to the pandemic, the notion of tech merging with creativity was a frequent and popular conversation at Cannes. Although that notion still holds true, discussions are likely to evolve and focus on new areas, such as identity.
And the emergence of the open internet — which includes connected TV (CTV), digital audio, web, and gaming — is directly tied to that topic. That's because consumers spend nearly three-fourths of their time on the open internet versus social platforms, a key shift in recent years. "The topic of how data-driven advertising and creative come together is always on at Cannes," Jed Dederick, chief client officer at The Trade Desk, tells The Current. "And identity is increasingly becoming an important vector." 
The open internet's growth also means advertisers have access to addressability tools that are coming online, perhaps more than ever before, thanks to channels such as CTV and retail media, says Dederick. "Most people don't fully appreciate how many new and exciting logged-in data sets are coming online with the open internet in the face of things like cookie deprecation," he says.
Lou Paskalis, president and chief operating officer of Mobile Marketing Association — a trade body whose members include McDonald's, Uber, Coca-Cola Co., TikTok, and Adobe — echoed Dederick's sentiment. "In the post-cookie era, marketers have to engineer relevance into every interaction," Paskalis tells The Current. "We can no longer buy attention; we must earn it. And without identity, the likelihood of us being successful is very remote. The industry needs to build their creative solutions around identity."
Paskalis also empathized that there's pent-up demand for an in-person Cannes, but it will be different from years past. "What we're hearing from our members is that they're being more thoughtful about who gets to attend," he says. "There will be more senior leaders in marketing and agencies, which warms my heart because in an earlier era, it was just senior marketers coming together to solve industry challenges and have meaningful conversations."
That's a good thing, says Paskalis, as the number of opportunities for tech companies and publishers to interact with senior advertisers in the COVID-19 era are few and far between. "Marketers, who are busier than ever before, are dealing with new paradigms in the COVID-19 era, all while the complexity of marketing is only increasing," says Paskalis. "There's a need for marketers to have in-person access with publishers and solutions providers right now." 
Meanwhile, organizers for this year's festival surveyed 3,300 marketers and creatives to find out what the industry's largest challenges are. Their findings — which you can read here — revealed key themes at this year's event. Among those highlighted is sustainability, something that's top of mind for Doug Rozen, Dentsu CEO of media for the Americas. 
"There's this notion of purpose, where consumers expect brands to really care," Rozen tells The Current. "This includes sustainable media endeavors, diversity, inclusion, promoting economic empowerment, and a whole host of other opportunities." 
Rozen also expects addressability to be another key theme. "How do you connect identity, which first and foremost means you have to have inventory, in an addressable, compliant, modern, innovative, and transparent way?" he asks. "We're going to hear a lot about that as a theme across Cannes this year."
Each week, The Current gives you a rundown of the biggest stories and latest trends from the world of data-driven marketing, including topics like Connected TV and the future of identity — all delivered directly to your inbox.