Walmart DSP delivers nearly 500 percent ROAS for BIC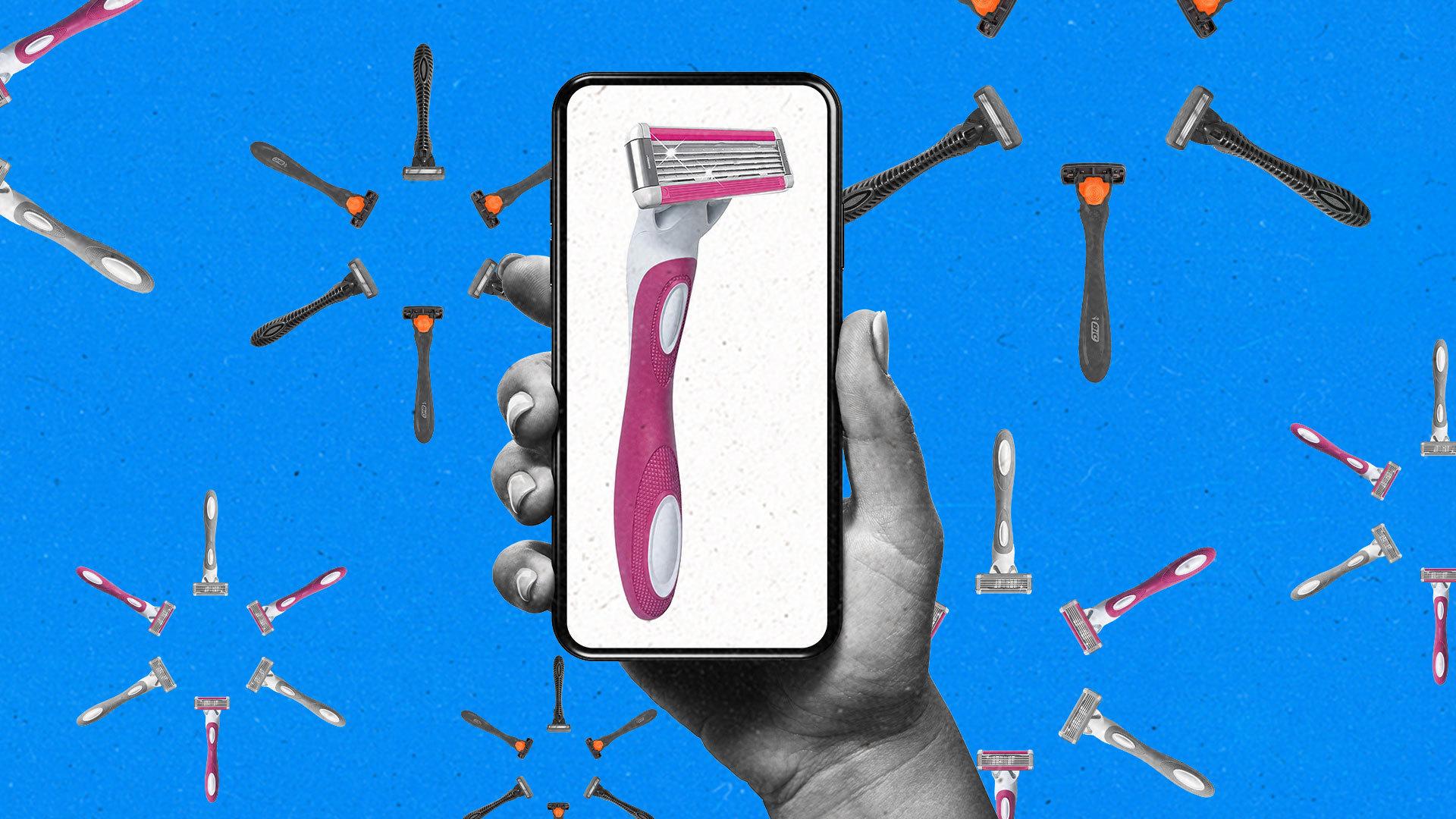 The Walmart DSP is creating a new sense of collaboration among different teams at BIC while also delivering an impressive five-fold return on ad spend in a recent campaign.
The France-based company — best known for its ballpoint pens, lighters, and grooming products — ran campaigns between December 2 through December 31, 2021, for its Soleil Click 5 women's disposable razor, Comfort 3 Hybrid men's razor, and BodyMark, a temporary-tattoo marker.
BIC saw a staggering 492 percent return on ad spend (ROAS) for its men's razor; 472 percent ROAS for its women's razor; and a 42 percent ROAS for BodyMark. "We're very encouraged," Matt De Paolo, senior manager of omnichannel growth at BIC, tells The Current. "We had suspected The Trade Desk would be a powerful complement to Walmart's capabilities, and this test validated our suspicion."
The results are significant, as BIC is the first brand to publicly share results from leveraging the Walmart DSP. Industry leaders also believe the Walmart DSP is the catalyst that will ultimately propel retail media into the same conversation as other prominent channels such as search and social. Retail media is one of the fastest-growing digital marketing channels, with U.S. ad spend projected to reach $41 billion by 2024, a 71 percent upswing from 2021 estimates, according to eMarketer.
Bringing down silos
The Walmart DSP launched during the 2021 holiday season in partnership with The Trade Desk. It allows advertisers to tap into the retailer's proprietary omnichannel customer data to activate media on channels outside of Walmart properties. It also provides other insights, such as point-of-sale data and whether an item was purchased on Walmart's digital channels or at a Walmart store.
When coupled with its massive physical footprint (it has more 4,700 stores) and its digital presence (Walmart is the 11th most visited U.S. website), it provides large brands like BIC enhanced tools with the goal of allowing them to better understand the customer journey, which would equip them with capabilities to serve more relevant ads, says De Paolo.
These capabilities, which BIC says were previously unavailable through other advertising platforms, are also delivering unexpected benefits among BIC's sales and digital marketing teams. De Paolo says the two teams have historically operated in silos with different data sets.
The Walmart DSP, however, has brought those barriers down, allowing both teams to work with the same data from the same source. That's improving performance, says De Paolo. "And we are closing the sales loop while doing that," he says. "I don't want to overstate it, but this is something the industry has been waiting for a very long time, and now we finally have it at our disposal." 
De Paolo points to BIC's BodyMark campaign as one example. Walmart's platform allowed De Paolo to glean insight on the product's inventory availability across its physical stores. This in turn was shared with BIC's digital marketing team — which previously didn't have access to this data — to create a campaign that informed prospective customers which Walmart stores had BodyMark in stock.

"We were able to put together a store list incredibly quickly and share it with our marketing team to run local ad campaigns," says De Paolo. "It's the first time we've been able to do that. And what we're now seeing is a fusion of our two teams."
Additionally, BIC was able to see how customers received their product (i.e., home delivery, in-store pickup or purchased at register). This data allows for better offsite messaging, but has historically been difficult for brands to capture. All these new capabilities have made BIC bullish on Walmart's DSP. And the brand emphasized that it intends to increase its investment with the platform.
Which channels BIC will pull that ad spend from, however, is currently unclear, according to De Paolo. "But the change will be disruptive," he says. "And brands shouldn't fear that change because it won't come in the form of a complete obsoletion of search or social ad spend, but rather an optimization."
Each week, The Current gives you a rundown of the biggest stories and latest trends from the world of data-driven marketing, including topics like Connected TV and the future of identity — all delivered directly to your inbox.