How eBay found its soulmate in 'Love Island'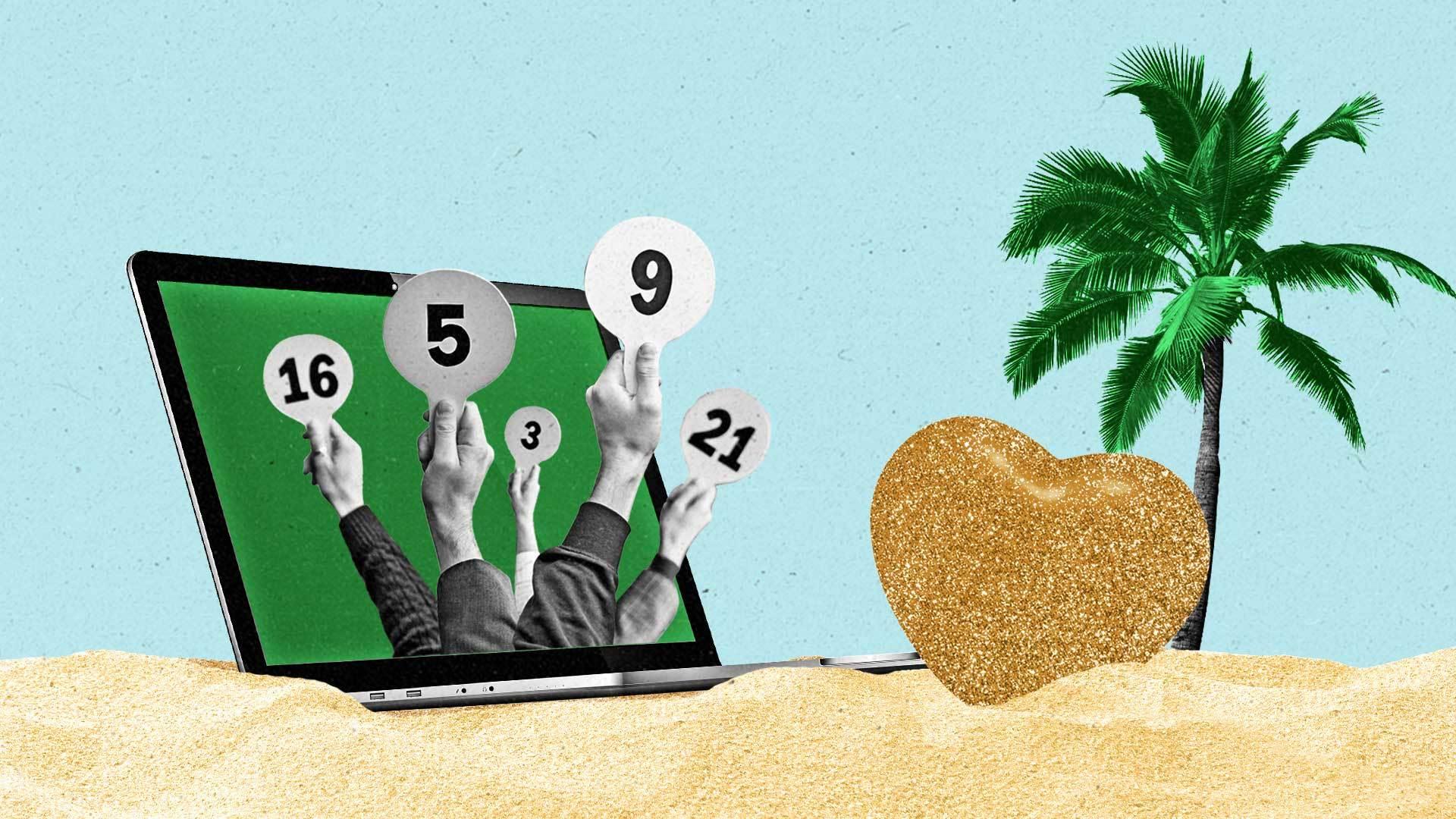 When Love Island entered its ninth season in January, a new set of fit, tanned, and hopeful singles made their way into the fabled villa, hoping to find a soulmate (or just a fling). But for the show's main sponsor, eBay, love was already in the air.
The e-commerce giant returns as the show's fashion sponsor for the second year, doubling down on its omnichannel "Pre-Loved Island" campaign to promote sustainable fashion. The e-commerce platform's timing arguably could not be better.
Research shows that British shoppers are increasingly eschewing fast fashion and welcoming second-hand clothing into their wardrobes. And Love Island is at the peak of its success, with 250 million streams — the most ever — in its previous season. The show has become the poster child for the kind of TV European audiences are choosing: culturally relevant topics, with relatable people, on multiple screens.
"'Pre-Loved Island' is a partnership where cause, brand, and audience came together in a breakthrough idea that created clear cultural impact," says Lindsey Jordan, head of media creativity at EssenceMediacom, eBay's media agency. "The clear flip of the narrative from fast fashion to pre-loved got the nation talking, and the impact of the show and the contestants kept them talking."
A whirlwind romance
eBay's love affair with used clothing started long before its tie-up with Love Island. The company saw one pre-loved fashion sale every second in 2022, around 15 million sales. In Love Island, it spied an opportunity to "inspire the nation to think differently and make more conscious choices when it comes to their wardrobes," said Eve Williams, chief marketing officer at eBay U.K., when the brand announced its first sponsorship last year.
And so the British public did make more environmentally conscious fashion choices — or at least, Love Island viewers did. A survey from ITV and YouGov showed that 53 percent of people who saw the eBay campaign bought used clothing, more than double the amount compared to those who had not watched the show or been aware of the sponsorship.
Between May and November 2022, eBay also saw 1,600 percent more searches for "pre-loved clothes" than the year before, and 24 percent more circular fashion businesses joined its online marketplace.
The sponsorship tapped into young viewers who watch more than one screen at a time. The show's cast members wear pre-loved clothes selected by a celebrity stylist, and audiences can buy pieces they love through a "Shop the Show" tab on the Love Island app. Initiatives like these are part of a wider trend of integration between connected TV (CTV) and retail, spearheaded by advertisers' increasing reliance on retail data to find audiences on the open internet as third-party cookies fail to keep up.
Rob Sellers, head of retail at London-based ad agency VCCP, posits that Love Island's cultural power is "a rare and valuable example of appointment-to-view mainstream TV," which means that "any brand connected to it is going to see results." 
Why (linear) TV might not be dead…yet
Love Island's smashing success is a reminder that for the rest of the linear TV landscape, things aren't so dewy. In the U.K., for example, media regulator Ofcom says that broadcast TV viewership fell 23 percent among 16- to 24-year-olds in 2022 compared to the previous year, and it is now down 68 percent compared to 2011. Streaming has picked up the slack: 9 in 10 18- to 24-year-olds surveyed by Ofcom head straight to subscription (SVOD) services when looking for something to watch.
"Let's be honest, Love Island is a bit of a unicorn, grabbing the attention of those elusive younger audiences," says Louise Martell, chief strategy officer at media agency Yonder.
"The fact that there are so few properties with this kind of pull, that can command multiple brand partners for ITV, highlights how difficult it is to compete for attention like this," she adds.
This hasn't stopped legacy British broadcasters from trying, with ITV recently introducing an audience segmentation tool and an advertising platform that relies on email-based, consented consumer data.
The moves are part of a broader realization among traditional players that they are inevitably being pulled into the global streaming wars. Many advertisers around the world are shifting their dollars to platforms that not only prove popular with viewers, but also can provide the kind of precise targeting capabilities that linear TV simply can't deliver.
Joining the national conversation
From its origins as a dating show, Love Island has morphed into a cultural phenomenon, one that doesn't shy away from the contentious waters of discussing body image, mental health, and race on national television.
Although many industry leaders question whether traditional advertising still works with younger generations, for brands that gain visibility on shows like Love Island, commercial success may look like a sure bet — for now.
"Younger audiences are more ad savvy. The rapid-filter generation, who have grown up skipping, scrolling, and blocking, are ultimately harder to reach with traditional advertising," says Jordan. "'Pre-Loved Island,' however, worked so well because [Love Island] is a program they love, and we integrated closely into its fabric and narrative."  
Love Island's brand success is less about linear TV, then, and more about the power of integrated partnerships. Advertising experiences that are richly woven into franchises that are part of the cultural zeitgeist "have the potential to outperform the traditional spot ad, and always have," adds Martell.