Three mind-blowing facts from this year's Future of Retail Report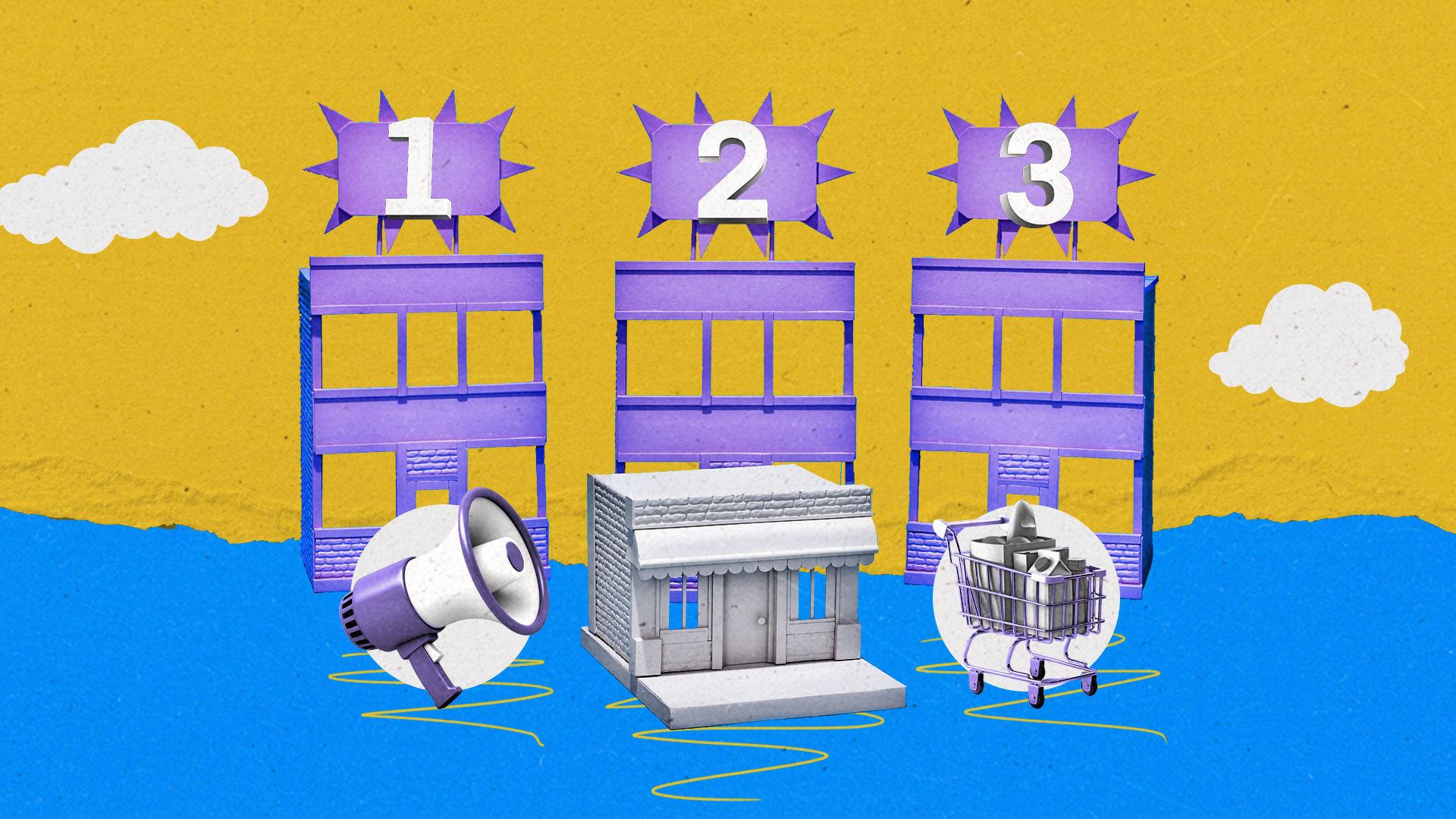 Retail media has become quite fashionable lately, but unlike most trends, this one is here to stay and will only accelerate in the coming years, experts say.
U.S. retail media ad spend, for instance, is projected to generate $24 billion this year, or a 28 percent upswing year-over-year, according to eMarketer, which adds that the channel will nearly double to more than $41 billion come 2024. 
While retail media is about as old as advertising itself — think physical ad placements at the checkout counter or ideal product placement in the freezer aisle — recent advancements in the digital arena have now put retail media in the same conversation as other prominent channels such as search and social, according to experts from some of the world's largest holding companies.
"Given the Covid acceleration and the fact that people are buying more stuff online, retail media has evolved very quickly," Megan Pagliuca, chief activation officer at Omnicom Media Group, previously told The Current. "Technologies that were previously 'in the works' have now become reality."   
Now, a new study —The Future of Retail Report— sheds light on where the channel is today, as well as where it's heading. The report was conducted by Material+ and YouGov and surveyed more than 150 brand marketers and 5,000 U.S. consumers.
As we enter the most important period of the year for the retail industry, here are three mind-blowing facts from the report.
The walled gardens aren't the only ones with logged-in users
The catalyst to retail media's meteoric rise is a direct result of companies like Amazon and Walmart building their own demand-side platforms, experts say. The world's largest retailer — Walmart — has millions of logged-in users. It also now has its own DSP. The company knows, for instance, what products people are buying, as well as how and where they're buying them.
These logged-in users have become especially important given increasing consumer privacy regulation laws. This in turn makes retail media very appealing, as an overwhelming number of those surveyed (81 percent) said they have registered at least one digital account with a retailer, according to the report. 
These figures underscore why retail media is projected to see such staggering growth. Brands, for instance, can now leverage their first-party data with a retailer's logged-in users, or shopper data, and target relevant consumers with ads on channels such as connected TV, digital audio, display and even social — all while having access to the same data-driven tools that have made programmatic advertising the $126 billion industry it is today. 
Those surveyed also cited a faster checkout process (47 percent); access to purchase history (41 percent); and special promotions (34 percent) as the primary reasons that encouraged them to create an account. 
Brands are checking out
The appeal of retail media certainly hasn't gone unnoticed by brand marketers, as the channel is highly equipped to deliver closed-loop measurement.
Closed-loop measurement allows advertisers to measure the impact of campaign activity on in-store action. Or in other words, it gives legacy brands the same game-changing capabilities that direct-to-consumer brands have long used to disrupt the status quo.
It shouldn't come as a surprise, then, that 76 percent of marketers plan to use sales data either "frequently" or "very frequently" over the next year. The reason is simple: Attribution. Advertisers want to connect advertising activity to consumer purchases — whether it happens online or in store. 
Bigger budgets, happier customers 
The majority of brands (89 percent) said they're satisfied with the retail media networks they currently use. Additionally, 48 percent of brands are spending between 10 percent and 19 percent of their digital ad dollars on retail media. 
Attribution serves as one of the channel's most appealing data-driven capabilities, the report says, as nearly three-quarters (73 percent) of brands surveyed said they run more than 40 percent of their campaigns programmatically through demand-side platforms. 
Download the full report for a complete picture of the current retail media landscape.
Each week, The Current gives you a rundown of the biggest stories and latest trends from the world of data-driven marketing, including topics like Connected TV and the future of identity — all delivered directly to your inbox.