This is not Don Draper's upfront. What you need to know as the annual shindig returns.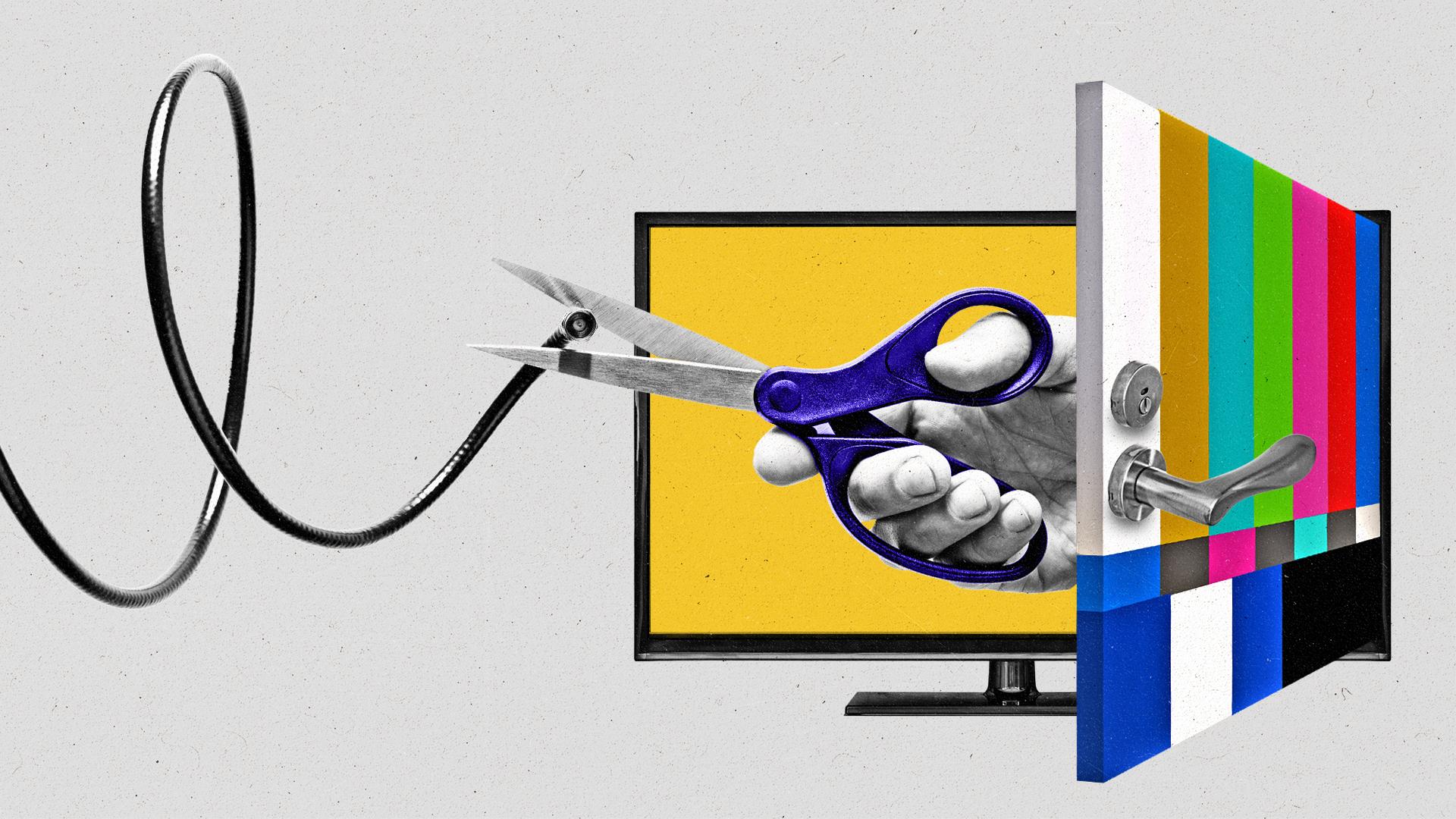 Anticipation is already high for the return of this year's upfronts, the ad industry's first-look opportunity to check out all the premium shows that programmers have coming up this fall. Since it's the first in-person upfront since 2019 — having been virtual since then due to the pandemic — media buyers and advertisers are keen to embrace the in-person deal making when it comes around again this May.
But while many broadcasters will return to familiar locations around Manhattan, from Carnegie Hall (for Paramount) to Radio City Music Hall (for NBCUniversal), the upfronts 2022 are inspiring new approaches to deal making that reflect the dramatic shift in consumer TV viewing habits, even since 2019, with almost half of American TV viewers having ditched cable TV.
"This is a transformational upfront because of the way consumer viewership has changed in television," a senior executive from one of the major holding companies tells The Current. "We've kind of normalized and matured as a market in the United States with streaming viewership representing half of consumer time. That reality will be reflected in how the dollars are placed and how we negotiate with our partners."
"It's definitely going to be the first upfront where you're looking at pretty significant split allocations between digital delivery and traditional linear delivery," the person said.
Cross-platform measurement
This year's key word ahead of the upfronts is "measurement," according to Dani Benowitz, president, U.S., at Magna, the media agency owned by IPG. "There's the measurement you trade on — measurement as currency — and then there's measuring high-value audiences, measuring outcomes, measuring cross-screen, and being able to account for frequency and reach," she tells The Current. She suggests that the way measurement is now used within a digital context is likely to drive testing and innovation. "I can't imagine there's going to be anyone who is not going to test some different form [of measurement] within the upfront," she says.
To hear Benowitz tell it, the traditional measurement benchmark of identifying audiences by the "Nielsen age-sex demographic" might be considered currency that still has value, but many agencies are eager to deploy new data-driven tools to get more nuanced insights into audience metrics to reflect the new reality of how consumers watch content. IPG, for one, is well positioned through its closed-operator integration of Acxiom, Kinesso, and UID 2.0 to serve their clients' identity and data needs.
Cross-platform measurement is the fundamental goal when it comes to buying streaming inventory, says Dave Sederbaum, EVP, head of video investment at Dentsu. "How do we bring true cross-platform measurement together to make sure that we are really reporting on the full reach potentials of our campaigns, which is ultimately what we're trying to deliver on?" he says.
With this in mind, it's no surprise that agencies are developing technology that allows for incrementality testing and attribution in new ways across linear and digital. "We believe in holistic video planning," says Sederbaum. "Broadly speaking linear will continue to decline because the reach has declined. It is now just one driver of an overall holistic video approach of which streaming is certainly growing and more attractive than it's ever been."
Given the fast-moving changes in the media eco-system, and such data-driven investment strategies, should the upfronts consider a rebrand? After all, the upfronts were born in 1962, around the same time as The Beatles had their first hit. After the hiatus of the last few years, agency folks aren't ready to give up the glad-handing and in-person deal making that make the upfronts such an annual highlight. "The upfront may have an outdated association with it, but the reality is — in its simplistic form — it's a futures market in that we are finding mutual interest to secure whatever commodity we're trying to obtain," says Sederbaum. "Regardless of what it's called, it's still a beneficial, transactional process that's still relevant."
Each week, The Current gives you a rundown of the biggest stories and latest trends from the world of data-driven marketing, including topics like Connected TV and the future of identity — all delivered directly to your inbox.