'The tides are turning:' how the loss of third-party cookies will impact the duopoly and the open internet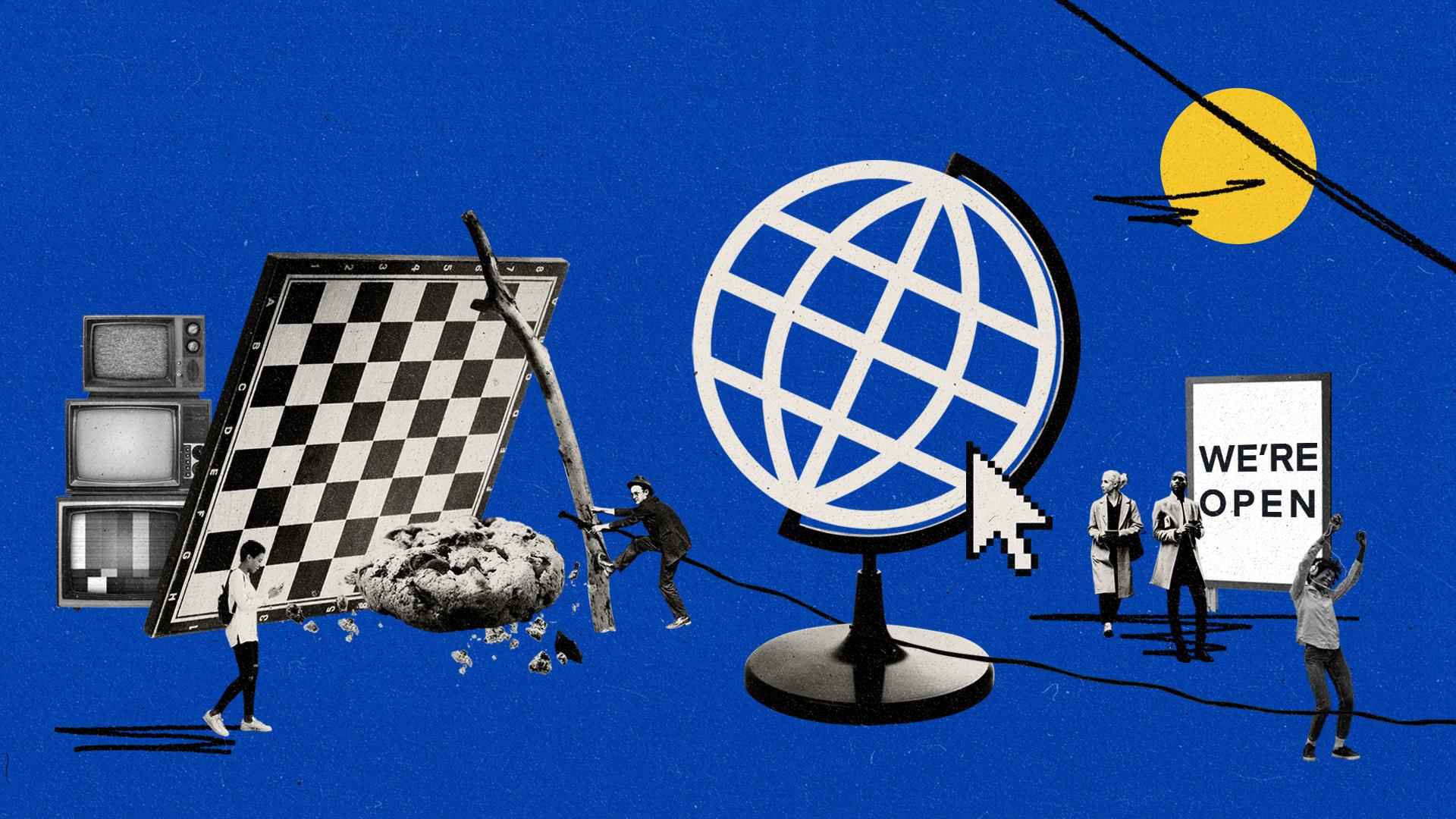 'You're now in a world where things are starting to shift and there are more decentralized options outside [Facebook and Google's] walls where consumers are spending their time.'
In just a few months, the digital media landscape is poised to see its largest change since the inception of real time bidding, as Google intends to cease supporting third-party cookies through its popular Chrome browser next year. Others, such as Apple Safari and Mozilla Firefox, already block third-party cookies by default. 
Third-party cookies have long served as the fuel of the desktop internet, powering capabilities such as frequency capping (how often a consumer sees an ad), targeting and measurement. Many believe this shift will further entrench the so-called walled gardens. But some industry leaders suggest otherwise, as both the open internet and consumer behaviors have radically evolved in recent years.  
"The open internet has always been synonymous with web browsing," Amanda Martin, VP of enterprise partnerships at the Goodway Group, tells The Current. "But as other mediums have turned to programmatic — digital out-of-home; digital audio; linear to CTV — the definition of what the 'open internet' is has changed." 
Martin defines the open internet as "the opportunity to get in front of everyone," adding that while the walled gardens represent a great opportunity to reach audiences, "they don't represent 100 percent of the consumption — they represent a third." 
Like other industry leaders, Martin believes last year accelerated consumer adoption and trends across various channels found on the open internet. Despite the momentum, hurdles remain, she says. 
"The No. 1 thing that's held the open internet back are these vanity metrics like cost per action [CPA] and clickthrough rate [CTR] that marketers have always transacted on" she says. "But the industry has a huge opportunity with third-party cookies going away. It will push us to tie performance to business metrics like defining what return on ad spend is based on the metrics that the c-suite is judging performance on." 
Martin is part of a growing chorus of advertising leaders that recognize these shifting dynamics in digital marketing.
"Marketers and brands should pay attention to how the trends are changing and where the winds are shifting," says Jeff Roach, president and chief strategy officer at media buying agency SCS. "In other words, you're capturing audiences on Facebook and Google, but you're now in a world where things are starting to shift and there are more decentralized options outside their walls where consumers are spending their time." 
The data suggests that Roach is right: Consumers spend roughly a third (34 percent) of their time with the so-called walled gardens, but two-thirds with the open internet (66 percent). Despite the discrepancy, the walled gardens capture 60 percent of all ad spend, according to a March 2020 Harris Poll. People are increasingly spending more time in chat rooms such as Discord; connected TV; message boards like Reddit; social platforms such as TikTok, Snapchat and news sites like The Washington Post, says Roach.  
But as time and attention continue to shift toward the open internet, marketers must first find strategies to reach those consumers across numerous disparate channels and platforms.
"Obviously, what the walled gardens have done particularly well is they've created a set of advertising products and a set of targeting criteria and ways to measure that advertising very well," says Roach. "There's a lot of time spent on the open internet, especially with new audiences like GenZ, but it's also an area where performance media can't be tracked as strongly because it's so decentralized." 

That mentality, however, is changing, as brands such as Starbucks, Chipotle and Panera have all built successful direct relationships with their customers, says Roach. "They're doing this incredible job of using digital platforms and data-driven tools to acquire and initiate direct consumer relationships," he says. "But they're also moving those same consumers to their own platforms successfully and building really strong one-to-one relationships with their customers." 
"Brands are realizing they're really tied to Facebook, Google and they're starting to ask how much of their current customers they truly and uniquely own," he adds. 
Identity beyond cookies
Third-party cookies were never designed for the complexities of digital advertising. The Trade Desk and other industry leaders such as Nielsen, The Washington Post, PreBid and Publicis Groupe have all thrown their support behind Unified ID 2.0. The effort aims to serve all stakeholders in the ad ecosystem and was built from the ground up in an effort to address the privacy needs of consumers.
The question, according to Martin, is whether the advertising experience will match the consumption. "Brands will need to understand how to place their ad spend and utilize these different channels appropriately when speaking to consumers," she says. "But the tides have turned. We are moving into an area where there's going to be consumption across a far larger breadth of content, producers and communication mediums."