The streaming service you've (likely) never heard of that's producing shows with audiences larger than Game of Thrones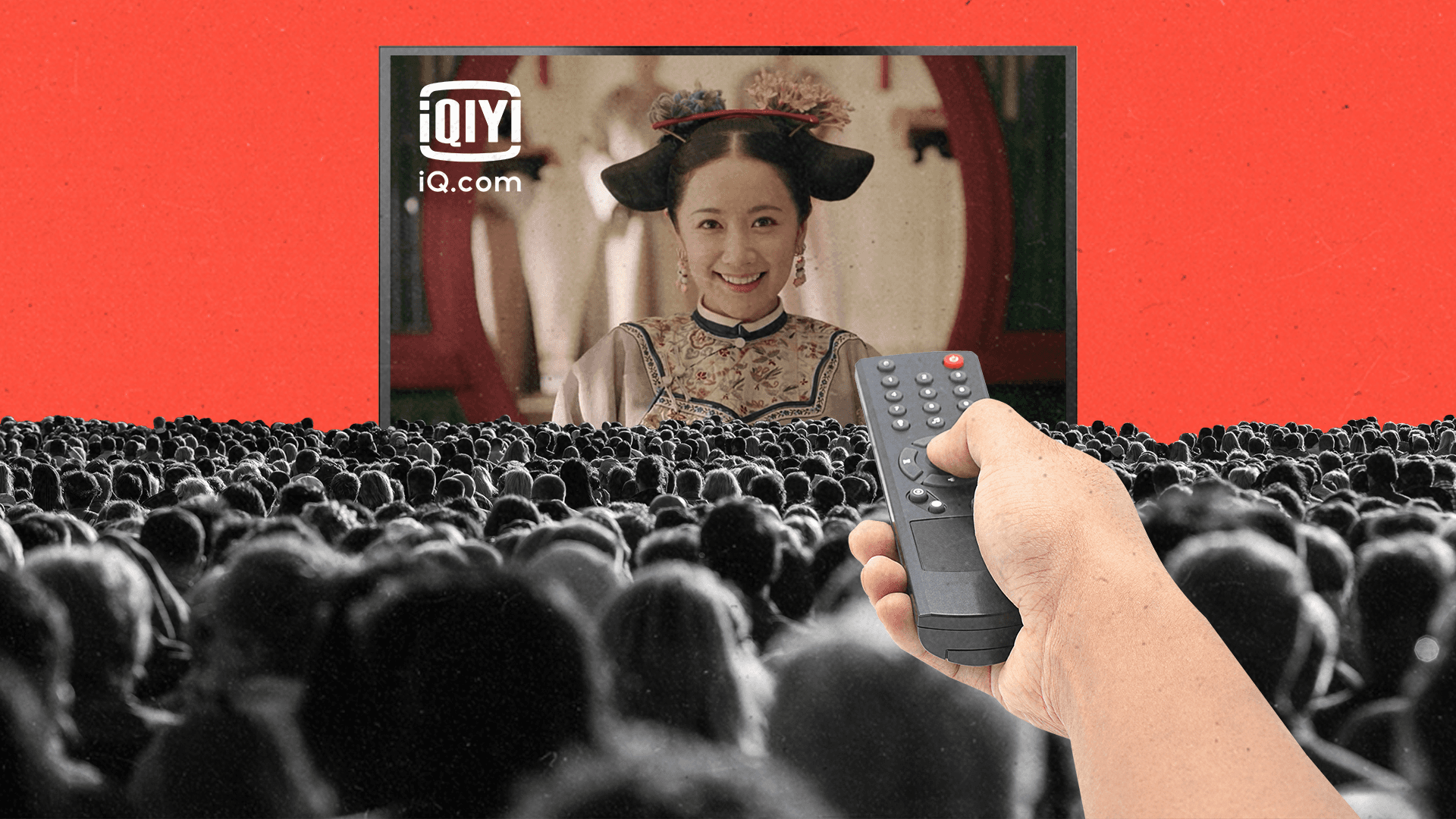 China-based streaming platform iQiyi is investing big across Southeast Asia.
Game of Thrones was big. The Story of Yanxi Palace was even bigger.
Back in 2018, the Chinese period drama garnered 15 billion global streams (compared to an average 31 million viewers per show for GOT's final season). It was a milestone moment for iQiyi, the Chinese streaming platform, who saw those kinds of numbers as "demand signals" for the content it had to offer.
"It really made us sit up and pay attention that this might really become a thing," Kuek Yu-Chuang, iQiyi's vice president of international business, tells The Current. Today, the platform has plans to "bring the hottest entertainment trends from one of the biggest markets in the world to a global audience," says Kuek.
As the biggest streaming platform in China — its parent company is Chinese tech giant Baidu —iQiyi's international ambitions are already paying off: The service is already in 191 markets, with its UI in 12 languages. As part of its global plan, iQiyi (pronounced i-chee-ee) is investing big in the over-the-top (OTT) market in Southeast Asia, where ad-supported streaming platforms are thriving. This investment is not only driven by a surge of interest in Chinese romance dramas, but the development of what Kuek calls "hyper-local programming," produced in local languages across the Southeast Asia marketplace.
This of course includes Korean dramas, which inspire devotion from their fans. In fact, iQiyi maintains a studio in Seoul, where it produces its own K-dramas for this content-hungry demographic. "We are very confident that with our combination of Chinese and Korean content, we can quite easily target a mass-market audience," says Kuek. "Our clients come to us with a very specific understanding of the kind of reach, penetration and ad targeting they can achieve when they collaborate with us."

There are many content producers, both regional and global, keen to tap the OTT market in Southeast Asia, which includes Netflix, as well as platforms with a more regional focus such as Viu. "It really is crazy competitive," says Kuek, who was previously an executive at Netflix in APAC. It's no wonder platforms want a piece of the action. According to our figures, there are 180 million OTT viewers in SEA, which includes growth markets such as Indonesia, Thailand and Vietnam.
AVOD is king in the region
Significantly, the lion's share of the Southeast Asian marketplace runs on a so-called "freemium" monetization model, which means that content is ad-supported, creating significant opportunities for brands who want to access this market. To hear Kuek tell it, iQiyi is uniquely placed to understand the abundant advertising opportunities within this SEA context. The company is innovating ad formats that aren't included in the standard Western playbook, helping redefine the concept of ad-funded with more customized solutions.
"The unique space that we occupy is the premium long-form storytelling market that gives [advertisers] a whole suite of solutions from programmatic ads to in-product placements to very bespoke things, like launching a new title or a new piece of IP," he says. He insists that iQiyi can help global brands penetrate this complex marketplace with tailored campaigns.
What affords iQiyi this advantage, says Kuek, is the extent of its production interests, which run the gamut all the way from the talent agency to the production to the in-app experience to the joint marketing campaigns it can develop around a hot new franchise, such as My Roommate Is a Gumiho, its first original Korean production. The fact that iQiyi has a stake in every phase of production means it's well-placed to usher in concerted brand campaigns early in the life cycle of a new show.
IQiyi is bringing the scale, technology and know-how developed in mainland China to an international audience. "Now with streaming, it has unlimited shelf space, which is why we're starting to see content categories that traditionally wouldn't be found in American households or even Southeast Asian households," says Kuek.