The Metaverse – How brands are boldly embracing marketing's new frontier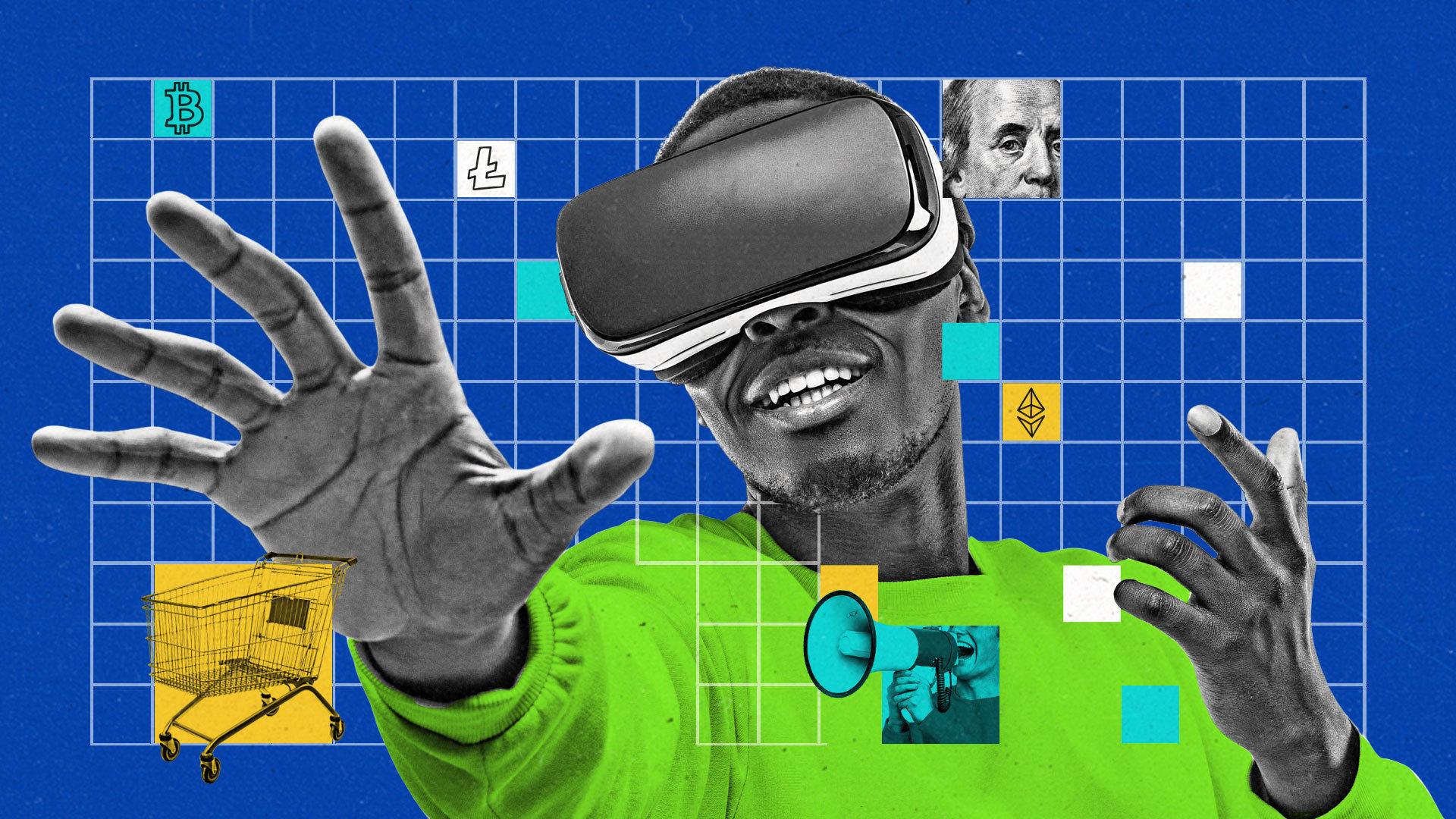 Through virtual worlds, NFTs and immersive experiences, brands are experimenting in reaching new generations of consumers
In November, NASCAR will kick off a multi-year plan to get its brand in front of young gamers on the wildly popular platform Roblox. For starters, NASCAR is dropping a digital car in the platform's breakout Jailbreak game and is selling apparel for players' avatars. Players will also be able to design their own NASCAR uniforms as part of a fan contest, with the game's developers acting as influencers to promote it on social media.
NASCAR's activation is one example of how brands — from Chipotle to HBO — are advertising in spaces known as "the metaverse" to reach new audiences and cater to consumers accustomed to digital realms.
Initially envisioned as a form of a decentralized open internet, the metaverse — first coined in Neal Stephenson's 1991 novel Snow Crash — allows users, as digital avatars, to move and interact across digital worlds, and use or exchange digital items across platforms. Although interoperability is a long way off, the term has become a catch-all for new digital, immersive, and social spaces encompassing gaming platforms like Roblox, Fortnite and Zen Racing, or NFTs, VR, AR, cryptocurrencies and online marketplaces like Decentraland, all of which have ballooned in popularity during the pandemic.
"Every brand and company will need a metaverse strategy," Cathy Hackl, chief metaverse officer and CEO of metaverse-focused consulting agency Futures Intelligence Group, tells The Current. Hackl, who recently worked with Clinique to develop the brand's first NFTs which unlock early access to in-demand products, says that being part of the metaverse will become brands' calling cards similar to how social media profiles and websites work today.

The power of the metaverse
Brands like Warner Bros., Hyundai and Gucci have built their own virtual worlds; Coca-Cola, Anheuser-Busch and Crockpot are tiptoeing into the space by selling NFTs—non-fungible tokens bought and sold on blockchain technology allowing people to own digital items like images or videos—and Sephora, Nike and HBO are leaning into AR and VR experiences. Facebook is so enraptured that the social media giant intends to spend $10 billion to become a metaverse company in the next five years, with immediate plans to change its name and hire 10,000 people in Europe to oversee what many predict will be a holding company under which Facebook, Instagram, WhatsApp, Oculus and others will exist, according to The Verge.
The reason? There are so many eyeballs and interactive opportunities. On Roblox, more than 200 million monthly active users, about half of whom are under the age 13, play hundreds of thousands of virtual games, many of which now incorporate brand activations. WarnerMedia's Wonder Woman: The Themyscira Experience has been visited nearly 30 million times on the platform.

Beyond creating branded digital worlds or items, brands are also showing up in metaverse environments through digital advertising. Anzu, for instance, places ads that track viewability in real-time within gaming environments across mobile, console and now recently Roblox for brands like WarnerMedia and Paramount+. The ads mimic real life and blend into gameplay —so billboard ads or branded clothing appears in-game just as it would in real life. These can be bought programmatically, or dynamically in Roblox, at CPMs ranging from $6 to $12 across platforms.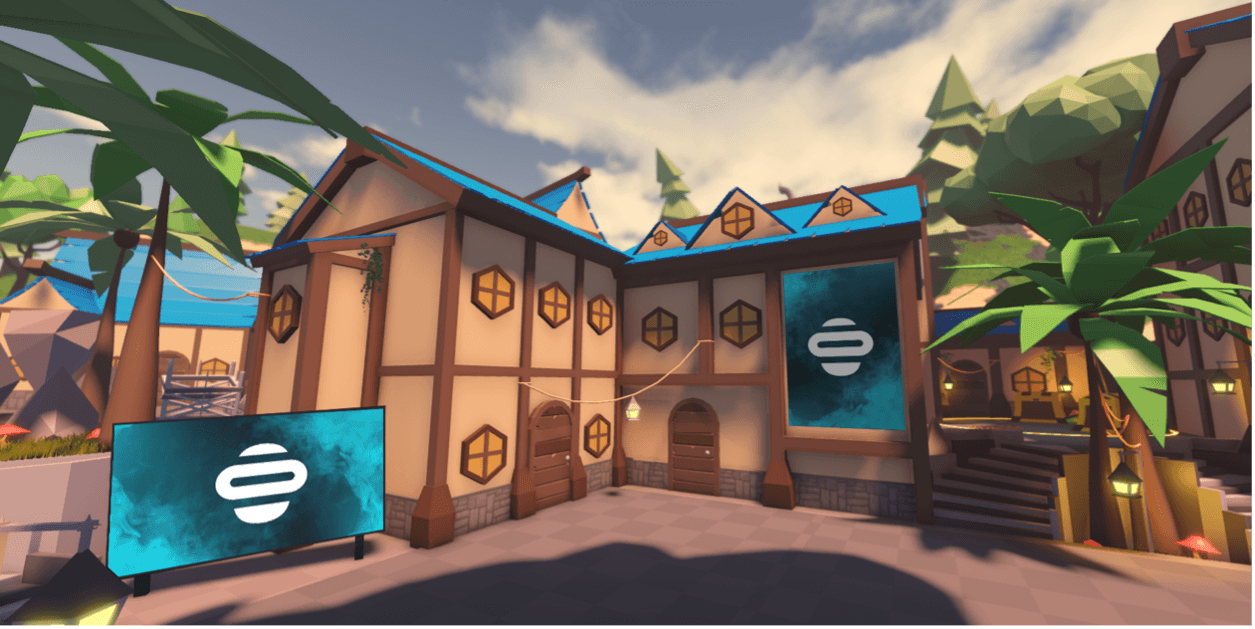 For brands, the promise of a world in which fans can interact across multiple platforms with the same branded assets or ads is powerful, says Alex Wills, chief experience officer at The Mill, which creates 3D experiences for brands like Riot Games, Electronic Arts and HBO. These brands, he says, fundamentally understand the building blocks of the metaverse and the gaming engines they're being built upon. "Suddenly you're not creating things bespoke on one platform, you have an ability to create experiences that transcend the barriers that have been up," he says. Wills sees a future where platforms like Facebook's Oculus and Fortnite will become more open if consumers demand and expect it.
Growing pains
As of now, the metaverse is still very nascent and comes with some learning lessons for marketers. For one thing, brands need to first embrace their own digital transformation. Much of the work being done now is updating asset libraries, says Wills. "Systems that were normally 2D, forward-facing brands are realizing they need them to be 3D," he says.
NFTs are proving an entry area for many brands to experiment with metaverse properties. Chris Robbins, CEO of home appliances at Newell, parent company to Crockpot, says NFTs are becoming more understood and therefore "a nice bridge between more traditional consumers and digitally-savvy buyers."
Another issue is determining return-on-investment. Building out entire worlds can be costly and time-consuming. Not being able to track return on ad spend as clearly as other digital channels is making marketers pause. "Some [brands] are cautious because of the inability to measure everything from A-Z," says Natalia Vasilyeva, VP of marketing at Anzu. "My stance is that the early days of social media were not perfect. Right? You can't expect the new medium to be perfect in terms of everything."
Still, being first to the space has its advantages. Brands expect to reap rewards with a long-term strategy in place. Nick Rend, managing director, gaming and esports at NASCAR, calls the brand's new Roblox partnership "critical" to the brand's long-term success in reaching new consumers, especially those who will grow up knowing NASCAR. "The community makes this platform incredible, and it is essential for us to show up authentically," writes Rend in a LinkedIn post. "We are also well aware that brand impact and engagement KPIs aren't necessarily driven by traditional licensing models in platforms like Roblox. Growth comes from how users interact with, interpret, and incorporate your brand as part of their virtual escapades."