The 2022 back-to-office wardrobe refresh — and what it means for advertisers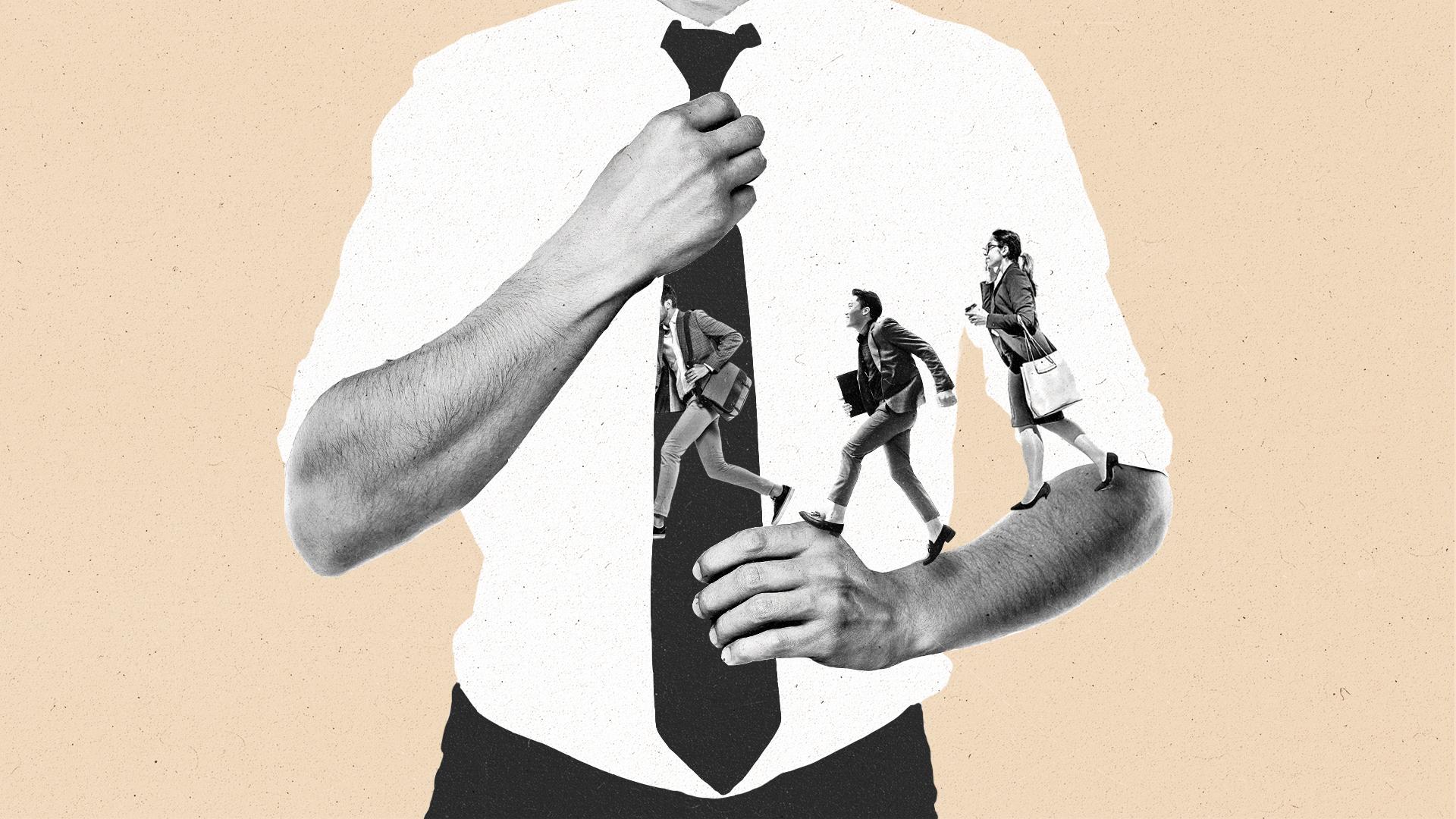 Employees are returning to the office, forcing many to reevaluate their wardrobes. "People haven't cracked open their closets in two years," says Michelle Kessler-Sanders, a former Calvin Klein executive who now consults for the Badger Agency. "For some, this is an opportunity to reemerge with a new look and style after being away from the office for so long." 
It also might be an issue of fit: A study published earlier this year revealed that nearly half of U.S. adults (48 percent) gained weight since the start of the pandemic, while another 18 percent shrunk their waistlines. 
The prospect of so many workers searching for a new wardrobe as they return to work presents a unique opportunity for retailers to leverage data-driven advertising and reach consumers to bolster their bottom line.
Retail had a phenomenal year in 2021, with U.S. sales reaching $6.6 trillion, up nearly 18 percent year-over-year, according to the U.S. Department of Commerce Retail Indicator Division. Since January, however, retail sales have decreased each month. Most recently, general merchandise sales were down 7 percent in April year-over-year, a 1 percent decline in sales revenue, according to NPD data. 
"The smart retailers are those that have remained completely flexible, whether it be with inventory or marketing," says Vic Drabicky, founder and CEO of agency January Digital, which represents brands like LoveShackFancy, Vince Camuto, and A.L.C. "That's allowed them to adjust very quickly to changing consumer behaviors."
There's also a lot to navigate. A new report by Mastercard, for instance, showed e-commerce sales were down last month nearly 2 percent year-over-year. In-store purchases, however, were up 10 percent. In other words, people are picking up old habits, such as brick- and- mortar shopping, despite the notion that the pandemic would push all shopping online. 
Consumers are also spending an additional $327 per month as a result of inflation; gas prices, have surged to record highs; and the war in Ukraine has exacerbated an already fragile global supply chain. A fresh round of stimulus checks, meanwhile, are notably absent this year. 
In this environment, there are lots of opportunities for marketers, says Drabicky. "If there was a comeback-player-of-the-year award, it would go to out-of-home," he says. "The channel plummeted when COVID-19 hit and people stayed inside. But travel is booming immensely now, and people are out." 
Rising ad prices also have retailers moving away from Facebook and shifting those budgets toward data-driven channels, adds Drabicky. "Advertisers are pouring money into CTV," he says. "The general trend we're seeing, though, is that a huge rush of people are doing it in an unsophisticated fashion. And that's okay — they're testing and experimenting." 
Drabicky emphasizes that the more sophisticated CTV advertisers are figuring out things like the right target-to-CPM ratio, or the right creative for the right product and market. "If you're advertising in a geography that has stores versus one that doesn't have stores, you have to target those differently," he says. "A lot of the advertisers that are doing CTV right are taking a more sophisticated look at it and customizing creative, customizing audiences, frequency, and how they measure it."
Each week, The Current gives you a rundown of the biggest stories and latest trends from the world of data-driven marketing, including topics like Connected TV and the future of identity — all delivered directly to your inbox.