Streaming wars, episode III: 'Lost in Translation'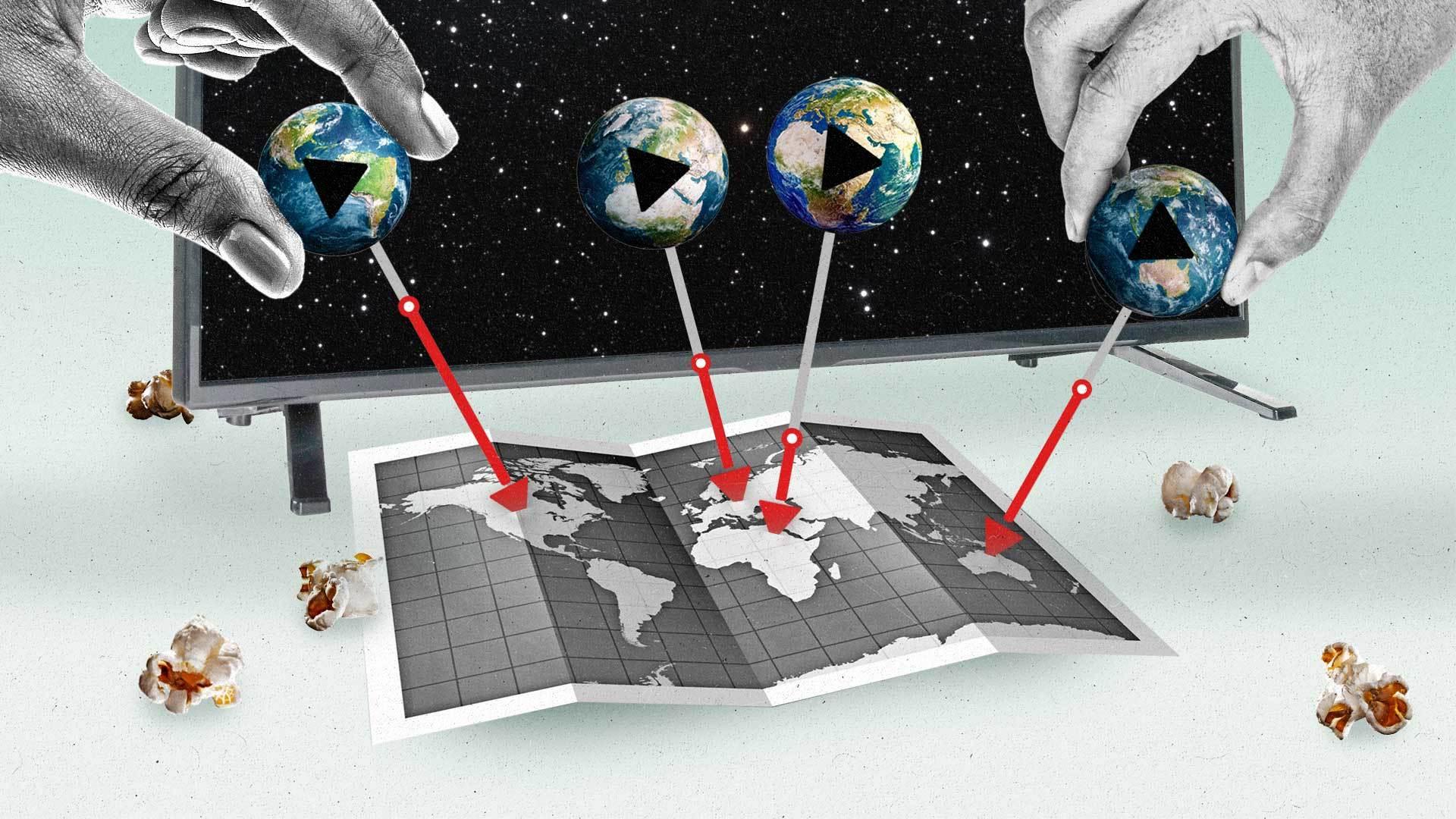 In the previous two episodes of this series dedicated to the global streaming wars, we investigated the challenges American streaming giants face as they expand globally, from regional competition to corporate struggles, and why this is a quest they cannot afford to fail. We also looked into how the need to produce local content with a dwindling supply of cheap credit is likely impacting these giants' expansion plans, and why balancing these two factors will be key to global success.
This week, in the last installment, we explore the importance of local content. The experts who spoke with The Current purport that American streaming giants are buoyed by the fact that global content is still largely U.S.-centric. But the success of regional streaming players shows that many audiences in Jakarta and Dubai often prefer to watch shows in their own languages, with their own cultural references. These preferences have created a competitive moat that has allowed many regional competitors to go toe-to-toe with much larger Western rivals.
Adapting to a nation's tastes
Gone are the days when American content dominated entertainment worldwide. A report by Media Partners Asia showed that Korean content was the most consumed across Southeast Asia in Q3 last year, with American content coming in second. But the trend started even earlier: A September 2020 report from Starzplay, a Dubai-based streamer owned by Lionsgate, showed that five times more Arabic content was streamed in the Middle East/North Africa market during the coronavirus pandemic period of January 2019 to May 2020, than at the start of 2019.
Companies like Netflix and Disney have realized the importance of investing in local content — almost a third of Netflix's output in Europe is local, while Disney+ nabbed Italia's Got Talent from Sky this year. Some experts say the streaming giants know that simply translating or dubbing content isn't enough for emerging markets — especially because the audience experience suffers.
"Localization weakens the content, because any form of translation will change part of the narrative," says Tim Mulligan, executive VP and research director at MIDiA Research.
As the streaming wars intensify, global streamers that hope to compete have little choice but to invest in creating content inspired by local stories. "Local markets have local resonance with particular aspects of storytelling, so to have a one-size-fits-all solution ... [it's] very difficult to make it resonate," adds Mulligan.
A global patchwork of content
Where American streaming giants have stalled, fledgling regional competitors have filled the gap. In India, Eros Now is the second-largest streamer behind Disney+'s Hotstar. In the Middle East and Africa, streaming services like the United Arab Emirates (UEA)'s Strazplay and Nigeria's iROKOtv are going head-to-head with Netflix and Amazon Prime Video. In South America, Globoplay is vying with Amazon for second place, just behind Netflix.
Asia-Pacific is a particularly fast-growing region for streaming, with audiences accelerating at a pace five times faster than the U.S. in 2022. This growth is expected to continue, particularly in emerging markets like Indonesia — one of the few markets where a local player, Vidio, leads ahead of giants like Amazon Prime Video and Disney+.
"We have an inherent understanding of the Indonesian market and are familiar with the fact that various local audiences have varied tastes in terms of content they consume," Monika Rudijono, managing director at Vidio, tells The Current. "The richness of our local content has always been the strongest attraction to watchers, both on the free and premium offerings."
A belief in local stories
Local content accounts for nearly a third of all content consumed on OTT platforms in Indonesia, the highest share among Southeast Asian countries, a study by The Trade Desk found last year.
In response, Rudijono says Vidio released 37 local titles in 2022, "the highest compared to other streaming players in the market," with new titles dropping every nine days on average. "Vidio believes that Indonesia's local stories are plentiful," she adds.
The firm collaborates with local content creators like production houses, directors, and writers to produce high-quality local programming through Vidio Original Series. "We focus on building a sustainable competitive advantage against the international streaming platforms that have strong global content for their audiences," says Rudijono.
The Indonesian streaming firm's philosophy alludes to a growing confidence from emerging markets in their own cultural treasure chests of stories. For American streaming giants, that's a double-edged sword: On one side, as local production quality increases and American streamers create local hits that travel well, the dollars invested in content could go further — an important consideration amid a potential global recession.
On the other side, American audiences "really have discovered storytelling from around the world," noted Netflix Chief Content Officer Ted Sarandos at a conference last year. This leaves the door open for fledgling regional streamers to create local hits of their own that travel well — and potentially even encroach on American streaming giants' own markets.  
Global hits with a local flavor
For now, while regional players might put up a strong fight on their home turfs, some experts believe any success is likely to be contained within those regions, and that local players will struggle to achieve the global prominence of the likes of Netflix.
"Developing content is an inherently expensive endeavor and while regional hits do help, the ultimate return on investment is a title that succeeds on a worldwide scale," says Brandon Katz, industry strategist at Parrot Analytics.
This scalability is something that American streaming giants have considerable experience in — and some experts think it's an advantage that isn't going anywhere soon.
"Long form, I can't see it happening. The focus for international long-form and entertainment-TV and film content is still the Hollywood playbook," says Mulligan.
However, breakout examples of local content going global, such as Squid Game, show that there is international demand for good shows irrespective of their origin. But the cost barriers to creating high-quality local content may mean that only big players like Netflix and Disney+ will be able to compete in countries with established local streamers like Vidio — and the battle is set to be an expensive one.
Whether or not American streamers still have an appetite for growth at all costs — that's another story.