Streaming wars, episode I: 'The Big Picture'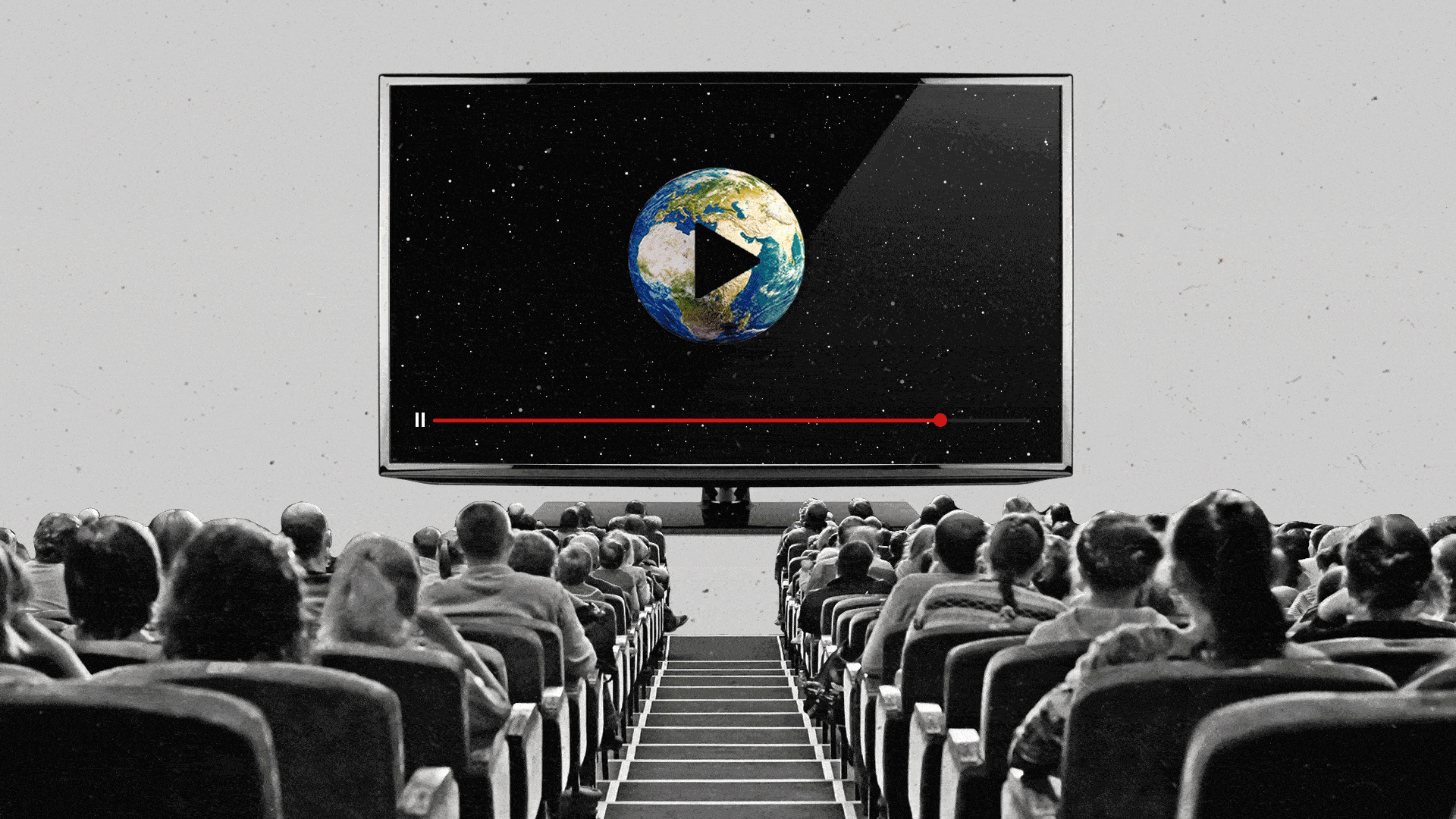 American streaming giants like Netflix, Disney, and Paramount have long enjoyed hegemony over the global entertainment industry: From iconic Hollywood movies to heartwarming TV sitcoms, these firms have dictated the global cultural agenda, and reaped billions in return.
The explosion of streaming worldwide has also meant viewers have never had more options for what to watch. And the transition from linear TV to on-demand programming has forced many studios to jump on the content creation treadmill in order to keep up with audiences' voracious viewing appetites.
As the American streaming market becomes saturated and competition among streamers picks up, many streamers have little choice but to look abroad for growth — and fierce competition, cultural differences, and inflationary pressures mean success isn't guaranteed.
Disney+ has expanded across dozens of countries in Africa and Eastern Europe in 2022. Amazon Prime Video already has a strong presence in India and is making inroads into Southeast Asia. And of course, Netflix is available in over 190 countries, with an international content library to match.
American streaming giants' arsenal of top-shelf content, sizable funds, and brand recognition has so far given many of them a smooth path to expansion. But some are now starting to realize the story they have embarked on looks more like an epic chronicle.
Challengers emerge
Many American streaming firms are caught in a balancing act: holding on to their current customers, mostly in Western countries, while onboarding new viewers abroad, mostly in non-Western countries.
"When you launch a new service, the first thing you are concerned about is bringing an audience into the service," Marco Nobili, executive VP and international general manager of Paramount+, wrote on the topic of global expansion in a company blog post. "You want to develop […] big blockbusters with big stars, so people can really associate very quickly and have a reason to come in. Now, we have to […] make sure that they stay on the service."
That relatively slow march abroad has given local and regional players the chance to advance. In Europe, Viaplay has emerged as a strong regional streamer in Scandinavia, while legacy U.K. broadcasters like ITV and Channel 4 have moved into video on demand. In the Middle East, Shahid and StarzPlay are resonating with viewers. Meanwhile, in Asia, the likes of Viu, Vidio, and Eros Now are jostling with Netflix, Amazon, and Disney for dominance.
These markets are also seeing double-digit growth in over-the-top (OTT) subscriptions, with APAC and MENA registering 10.3 percent and 22.9 percent growth, respectively. North America and Europe, in contrast, only grew 2.2 percent and 3.9 percent in 2022.
Inner struggles
The international streaming market is therefore increasingly fragmented. Even though viewers still tune in for Hollywood classics like Top Gun: Maverick and Fast & Furious 9, the emergence of well-financed content in local languages is giving consumers more choice than ever, as are cleverly designed cheaper plans aimed at audiences in lower-income countries.
U.S. streaming giants are also beset by internal worries that could hamper their expansion plans. Disney brought back Bob Iger as CEO after its Q4 earnings report showed a $1.5 billion loss from its streaming business in just three months, compared to a loss of $630 million for the same period last year. Warner Bros. Discovery, owner of HBO Max and Discovery+, shut down several European operations in search of $3 billion in cost savings last summer.
Netflix, on the other hand, "is fighting rear-guard action as the incumbent," says Tim Mulligan, executive VP and research director at MIDiA Research, and is seeing its hose of cheap credit dry up as interest rates spike worldwide.
"They can't borrow money at the rates they used to, an average of a 4 percent coupon rate for its bonds, funding the investment in content. It's going to cost at least twice as much going forward, and the market expects them to be profitable," Mulligan adds.
A new chapter
For streaming giants eyeing global expansion, choosing their next ports of landing will be crucial for their ongoing success. As they venture beyond familiar shores, many will have to figure out the plot of a story they've never told before.
"Outside of the U.S. and the Eurosphere, due to the declining scale of potential addressable markets, investment becomes less efficient, and for marketing to be effective, it needs to be bespoke, which can be inefficient and expensive when the market is small," Tom Harrington, head of television at Enders Analysis, tells The Current.
"The markets with the greatest subscriber growth potential, such as India and Indonesia, are also troubled by lower abilities to pay. They are also very competitive, with a number of low-cost services focused entirely on them. The sheer size of those regions still makes them great opportunities, however," Harrington adds.
But don't write streaming giants off quite yet; they still have a few aces up their sleeves as well as considerable monetary advantages over their regional competitors. Will that be enough as the streaming wars ramp up? Find out next week in episode II: "Funding the Content Machine."
Form not loading? Click here to get in touch.