Streaming screams: Platforms like AMC+ look to horror to lure Gen Zers and millennials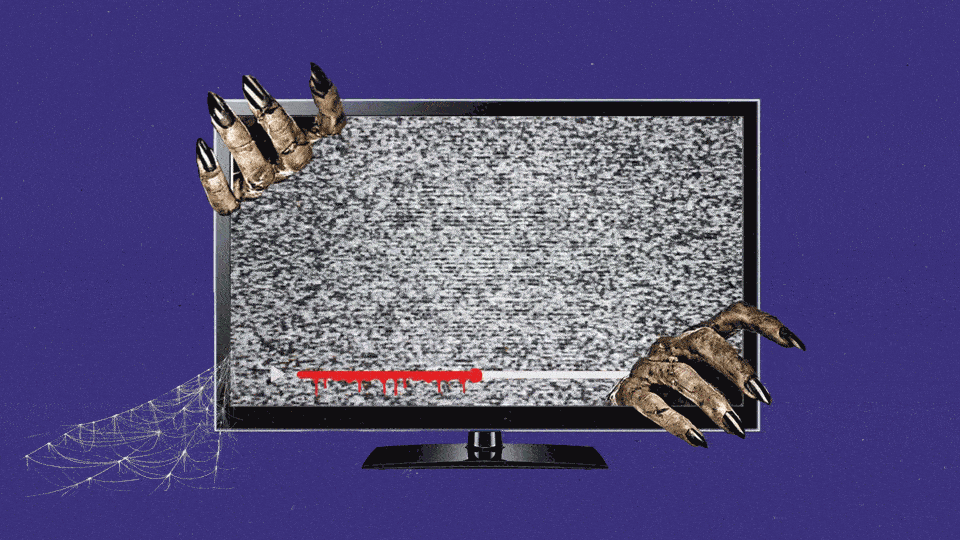 It's the season for screams in the U.S. and, as it turns out, horror is a roaring genre on streaming services, especially for younger audiences.
One just has to look at the popularity of Netflix's controversial Monster: The Jeffrey Dahmer Story — in 12 days, Ryan Murphy's true crime series about the horrific serial killer was watched by 56 million households, becoming one of the platform's most popular series of all time.
Meanwhile, AMC's new Interview with a Vampire series (which has a 98 percent rating on Rotten Tomatoes) and the return of the final season of The Walking Dead gave AMC+ its highest viewership and subscriber growth since the platform's October 2020 launch. And one can't forget about the grand finale in the Halloween series, Halloween Ends, which is anticipated to do well for Peacock when it launches on October 14.
But it's not only this spooky time of year that gets streamers attracted to the ghosts, goblins, vampires, and serial killers.
"Horror is on the rise," Craig Engler, general manager at AMC-owned horror streaming platform Shudder, tells The Current. "Jordan Peele kicked things off with Get Out and people rediscovered their love for horror, and I think people now realize it's an art form unto itself. People are saying 20 years from now, everyone will look back and say 2022 was a banner year for horror."
Horror is a particular passion for younger audiences. In fact, 31 percent of Gen Zers and 31 percent of millennials like horror, 14 percent higher than the general population, according to audience research company Global Web Index (GWI).
And when it comes to the "social TV viewer" — people who use social media while they watch TV — horror ranks even higher, with 40 percent of American adults gravitating toward the genre.
The category performs especially well with men. In fact, 33 percent of men aged 25 to 54 say they like horror, compared to 26 percent of women in the same age category, according to the research.

AMC, which has seen great success streaming The Walking Dead, is leaning into the category as a point of differentiation from competitors in the streaming space, with hopes to grow its streaming subscribers to 25 million by 2025. This year, joining the finale of The Walking Dead and Interview with a Vampire, which will kick off an entire Anne Rice universe for the platform, AMC+ is also debuting several new horror shows, including Orphan Black: Echoes, Moonhaven, Mayfair Witches, and another spinoff of The Walking Dead — The Walking Dead: Dead City.
"We do one thing really well: premium marquee content for adults," said AMC President Dan McDermott, speaking during AMC Networks' Summit this past month. "We don't do YA, we don't do unscripted, we don't do kids' content, or sports, or news. It's great that other streaming platforms can survive and strive doing that, but what we offer to consumers is if you come into our ecosystem, you're going to like Dark Winds, you're going to like Woodhaven, you're going to like Interview with a Vampire. We're appealing to that core demographic."
But what can be categorized under horror in today's streaming culture is broad — from true crime to science fiction to slashers — and growing by the day, Engler says. "We've started to see more horror put together with other genres to kind of make a new form of horror," he says, pointing to the new Saloon film on Shudder, a crime thriller about a fictional heist gone wrong. The category also lends itself to underrepresented voices partly because it's one of the easier film and TV categories to enter with a limited budget, Engler says. Shudder recently aired a four-part documentary series on LGBTQ+ representation in horror.
"There are a lot of new voices," says Engler. "A lot of folks who might not get a shot at other genres can find a path forward in horror."