Streaming bundles are getting craftier as services multiply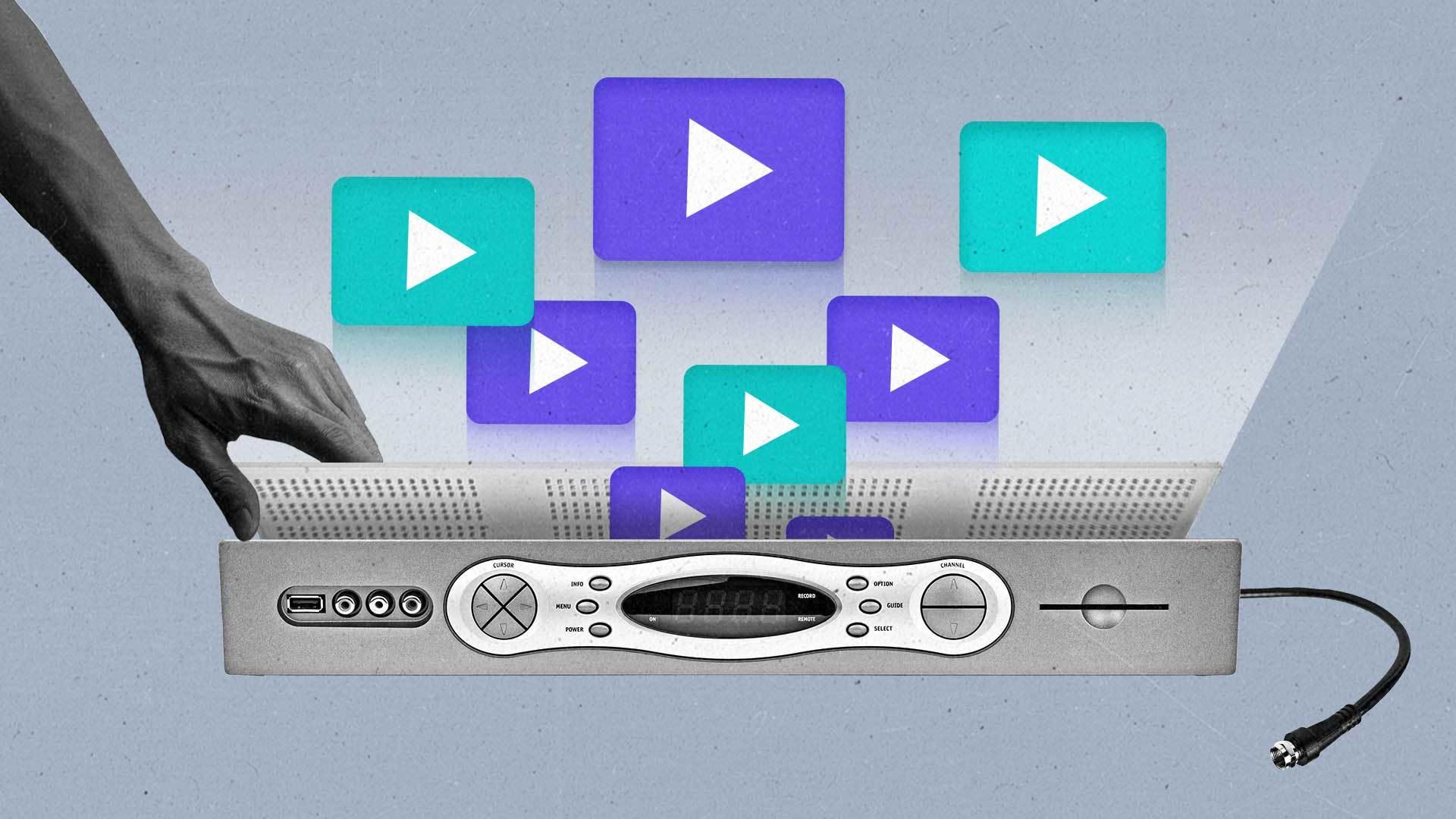 Those who recall the days when cable television was all the rage will also likely remember complaining about how rigid contracts locked them into a set number of channels and rate for an entire year. Today's entertainment ecosystem has evolved to reflect consumers' tastes of always-on viewing, and yet streaming services are taking a page out of the strategy playbook of cable with their own bundled offerings. This time around, however, viewers are getting more flexibility — and options — than ever before.
Streamers can choose from a myriad of bundle deals being offered by most of the major services, all touting more streaming content for less money. And if they're tired of a service, or simply not using it, or have watched the one show they wanted to see, the viewer can simply cancel the next month with just a click online. For instance, the Disney+ bundle (Disney+, Hulu, and ESPN+ for $13.99 a month) or the Paramount+ and Showtime bundle (for $11.99 a month) offer this opt-out.
Streaming bundle deals are going through something of an evolution. Now, even offerings outside of TV are finding their way into the deals, providing more options across shopping, music, and beyond. Subscribers of the two-year-old loyalty program Walmart+ now get Paramount+ for $12.95 a month, for example.
"It's a cleverer alternative to what the cable companies did years ago where you'd get stuck into these contracts, and they begin to just gradually hike your price, but you're obligated to stay in there," Joel Cox, co-founder and SVP of strategy and innovation at connected TV (CTV) media agency Strategus, tells The Current. "I would describe it as more carrot and less stick."
Too much choice
When streaming first grew to popularity, services were sold as individual subscription offerings, each existing on their own little islands of content. But platforms are now discovering that bundling offerings and adding options like ad-supported content helps manage subscriber churn, a key performance indicator, which Wall Street checks zealously to determine valuation not just for streaming platforms, but for cellular and broadband providers. As competition has ramped up among streamers and content is only getting more expensive to produce, keeping subscribers coming back month after month has become extremely important over the past few years, across both ad-supported and ad-free streaming channels.
Jason Manningham, CEO of Blockgraph — a venture owned by Charter, Comcast NBCUniversal, and ViacomCBS that helps advertisers execute data-driven campaigns across platforms like CTV — says today's streamers have so much choice, and with inflation hitting their wallets, consumers are looking for deals wherever they can find them.
"With today's economic uncertainties, many consumers are understandably asking their streaming services: Which of you justifies my hard-earned $9.99 a month?" Manningham tells The Current. "By bundling services together, companies can offer a wider range of content streaming apps and other services at discounted prices compared to buying them individually. This provides customers with an incentive to sign up for more than they usually would and can help generate more subscribers for the media companies."
Bundling also helps platforms from an advertising perspective, Manningham adds, because they are able to move larger amounts of inventory in one transaction and increase their unique household reach.
Lately, the space is getting even craftier, with offerings outside of TV being sold alongside the entertainment. In a challenge to Amazon Prime in August 2022, Walmart+ launched a bundle with Paramount+. As they watch Penny Dreadful or Star Trek: Picard, viewers can ship a pack of Oreos from Walmart.com to themselves for free. Students, meanwhile, can access Spotify's bundle of Spotify Premium, Hulu with ads, and Showtime for $5 a month.
Meanwhile, telecommunication giants like Verizon and T-Mobile are making moves in the marketplace. Last year, Verizon (which lost 80,000 pay TV subscribers for Fios in the fourth quarter) launched its +play platform, which showcases various partnership deals with services like Netflix, Disney+, AMC+, Peloton, and more. These types of add-ons help produce what Cox calls a "flywheel effect" to slow or reduce the rate of subscriber churn.
Manningham believes the industry is now entering the early stages of a transformation. "Many of today's media companies are experimenting with new ways to bundle," he says. "Some media companies are pursuing content-only bundles, while others are partnering with retailers and device manufacturers to combine streaming apps with other nonmedia services. What is clear is that companies with must-have products like next-day delivery will be best positioned to lead this next phase of consolidation."
Bundling works
Bundling services together might just be working. As a new January YouGov survey commissioned by The Trade Desk Intelligence found, 66 percent of U.S. adults (1,173 surveyed) say they are more likely to subscribe to a streaming service being offered as part of a bundle deal than subscribe to individual services, compared to 34 percent saying they were less likely to do so.
Age does play a factor when it comes to being attracted to bundle deals, with 77 percent of respondents aged 18 to 34 saying they would be more likely to subscribe to a streaming service due to a bundle deal. Meanwhile, 70 percent of respondents aged 35 to 54, and 55 percent of respondents above age 55, said the same.
Streamers are also keen to jump on bundle deals even when they are already subscribed to at least one of the services being offered. In fact, 50 percent of respondents said they were likely to quit that service and buy the bundle deal that includes it.
The potential recession does not seem to be impacting streamers' decisions to hold on to their streaming services or bundling deals. Overall, 63 percent of respondents said they were not planning on canceling a streaming service or a bundle deal, with 21 percent saying they would be canceling, and 17 percent saying they don't know.
All figures, unless otherwise stated, are from YouGov Plc. Total sample size was 1173 adults. Fieldwork was undertaken between 18th - 19th January 2023. The survey was carried out online. The figures have been weighted and are representative of all US adults (aged 18+).