Disney+, Max, and now Paramount+: As streamers consolidate, advertisers see opportunity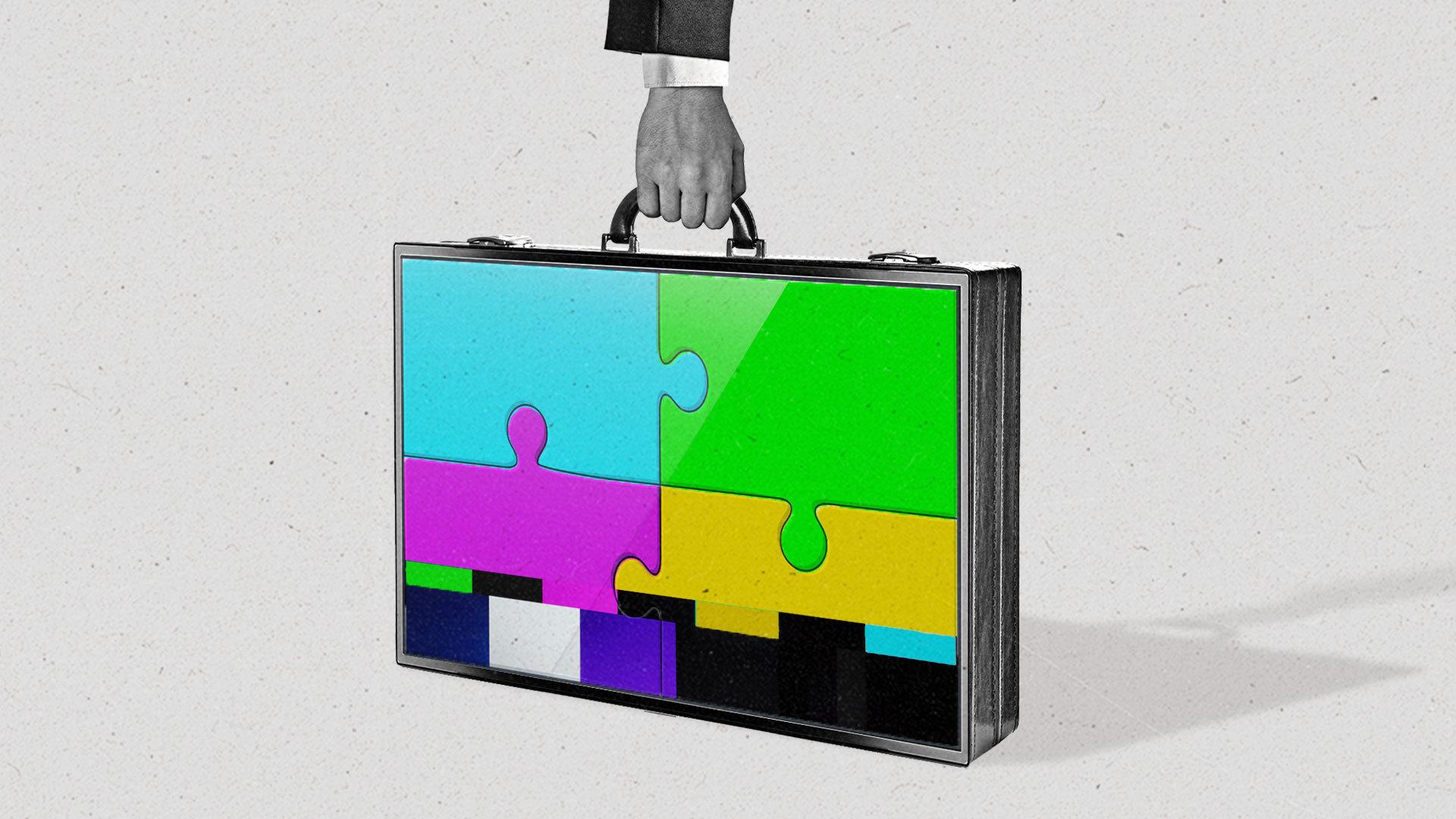 It may seem counterintuitive that Succession is now stablemates with Windy City Rehab, or that True Detective is just a click away from Love in Paradise. Or maybe it makes perfect sense. Those HBO classics are now shoulder to shoulder with lifestyle entertainment from the likes of HGTV and TLC on the same platform, which was recently rebranded as Max. It even has a new tagline: "The one to watch."
The decision by media giant Warner Bros. Discovery to launch the newly branded platform — which merges Discovery+ content with HBO Max content — sparked strong reactions on social media. Even NBCUniversal's Peacock took a cheeky dig at the rebrand in a tweet, which read: "I know you're all very disappointed, but I will *not* be dropping the first half of my name any time soon."
Yet the merger of the company's prestige scripted content with unscripted shows is another indication that major platforms may have no choice but to consolidate their content, or rebundle their services, as they strive to achieve profitability in a fragmented marketplace. Warner Bros. Discovery isn't the only one. In May, Disney announced it would make Hulu content available within the Disney+ app; and Paramount+ will combine with its Showtime app in the U.S. on June 27.
It's notable that this content consolidation is happening at the same time "these platforms are leaning back into advertising," Conor McKenna, a partner at LUMA, tells The Current. And it's coming at a point where the advertising world is shifting from third-party data to more first- party data, with connected TV driving that growth, McKenna says. "You've had all this content in different places but now we're getting more addressability, more programmatic," he adds.
LUMA recently released its 2023 State of Digital report, in which it noted: "Over the past two years, there has been mass proliferation of ad-supported offerings as all of the players that were purely subscription prior have blended models — offering ad-free subscriptions, 'ad-light' subscriptions, and free, ad-supported offerings."
For many major streaming platforms, more consolidation is being framed as an economic necessity to achieve scale and cost synergies, as well as to create a better consumer experience by viewers who are all too aware of the plethora of content, and their number of subscriptions.
Speaking at an investor conference in May, Warner Bros. Discovery CEO David Zaslav said he expects more consolidation within the streaming space, not through mergers, but "repackaging and marketing products together." He added, "If we don't do it to ourselves, I think it will be done to us."
Industry observers say it's reminiscent of the long history of cable consolidation, as cable operators sought to create economies of scale and more bargaining power with content producers. At the same time, critics point out that this concentrated too much power in the hands of a few dominant players, reducing consumer choice while promoting the most popular shows at the expense of niche content that caters to smaller demographics.
But unlike the advertising market for traditional cable, streaming television potentially allows for a more optimized approach to reaching specific audiences, even within the same household, says Mo Allibhai, ad tech research lead at Forrester. "When you think about Disney+, it has all this household-level data in terms of which shows that you watch [whether on Disney or on Hulu], so it gives them the ability to serve the most relevant ads," says Allibhai.
At the same time, he says, consolidation can create synergies within the different parts of an organization. For instance, Disney's ESPN and Hulu have been selling ads since their inception as digital services with "ready to go" buyers who can potentially reach Disney audiences. "Bringing them together makes for an easy and simple play for Disney," Allibhai says. Likewise, Discovery has a history of selling ads, while HBO does not. This potentially creates a roster of advertisers, some of whom "can offer a long and prestigious experience" that would allow a platform to be strategic about matching ads with flagship content like Game of Thrones, he adds.
Consolidation should make buying easier, says Shailley Singh, COO and EVP of product at the IAB Tech Lab. Last year, the company launched its Advanced TV initiative to help ensure that any ad delivery can be tracked across TV environments, verified, and potentially offered as part of the addressable landscape. "What we're trying to enable and ensure as consolidation happens — and more and more content moves to streaming — is that buyers get the same experience they've had of buying on linear, so that they can buy and execute in a similar way," says Singh.