Spotify's new AI voice translation feature scales podcasts to global audiences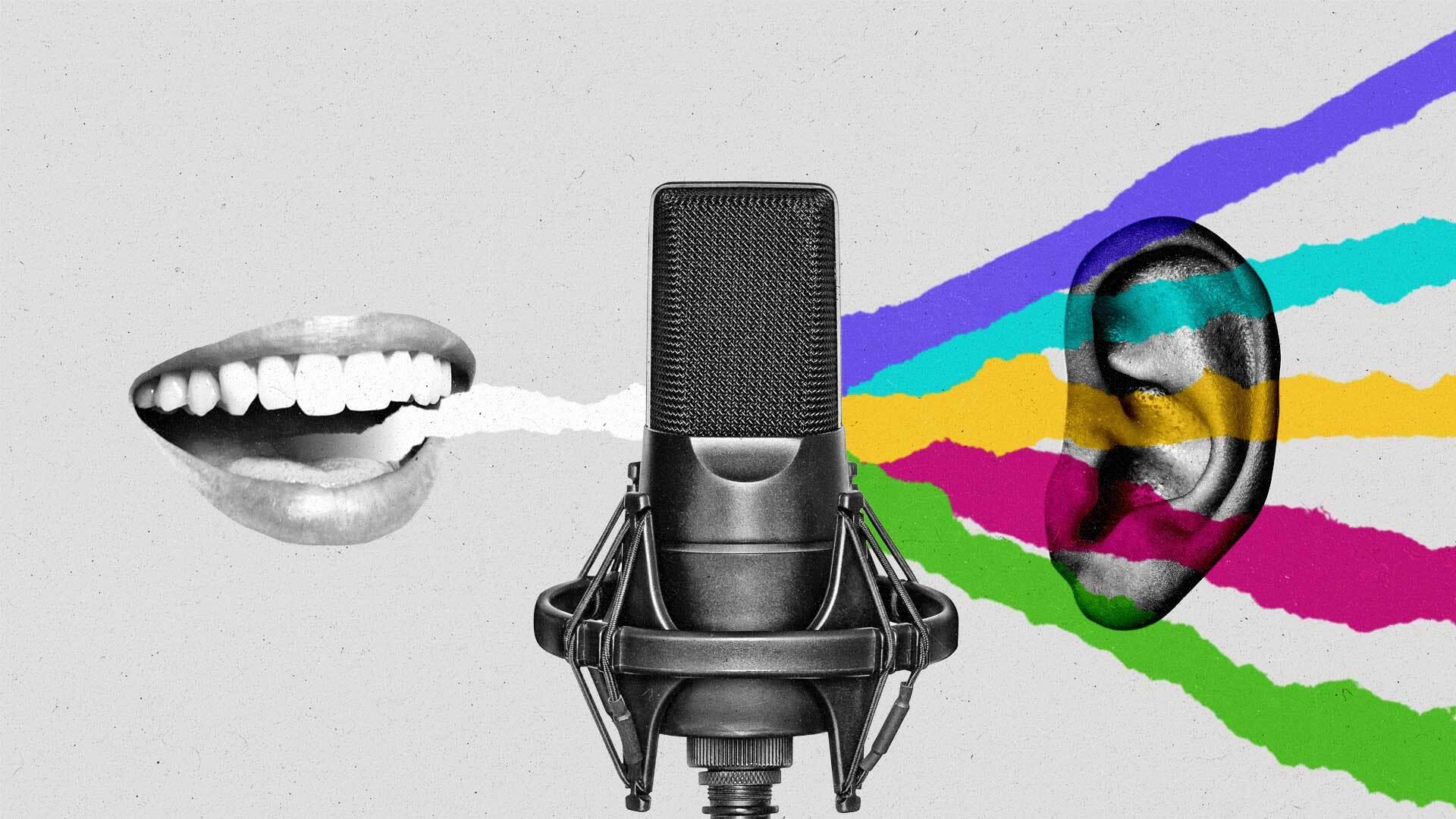 Last week, Spotify announced it was piloting an AI-powered feature that would eventually allow listeners to hear their favorite podcasts in their native language, all in the podcaster's voice.
Voice Translation is a first-of-its kind feature that leverages OpenAI's voice generation technology to create a more authentic listening experience than traditional dubbing. The music streaming giant said last week that this tool has the potential to "revolutionize the audio industry by making podcasts more accessible to listeners around the world."
"We believe that a thoughtful approach to AI can help build deeper connections between listeners and creators, a key component of Spotify's mission to unlock the potential of human creativity," Ziad Sultan, VP of personalization at Spotify, said in the announcement last week.
The global podcast advertising market is projected to reach $3.46 billion by the end of 2023 and is expected to reach $5 billion by 2027. As marketers turn their attention to 2024, this innovation promises to open new global advertising opportunities in previously untapped markets. Though it's still early days for the technology — which will launch in French, German, and Spanish for select podcasts — it signals a shift toward more personalized and authentic podcast advertising and is sparking interest from industry executives, who shared their thoughts with The Current.
"Presuming the quality of the translation is high enough, it has the potential of creating a more global marketplace," says Gai Le Roy, CEO of IAB Australia. "I am excited, too, about the possibility of listening to podcasts from non-English-speaking countries translated to expand my culture and political podcast roster and hearing new perspectives on these topics."
Meanwhile, Richard Palmer, VP of market development and strategy for APAC at Triton Digital and IAB Australia Audio Council chair, echoes Le Roy's statement and admits not only does this expose a creator's content to millions of people in any part of the globe, but it also opens the opportunity to monetize these new global audiences.
"I'm excited to see how creators, advertisers, and podcast platforms embrace this and the results it produces," says Palmer.
Sam Cousins, chief strategy officer at The Media Store, says that while podcasting is an "incredible channel" for advertisers, he and his team struggle to sell it to clients who need more reach, and says this new technology could be the solution to that problem.
"The ability to grow audiences through AI translation technology globally could help with the issue," says Cousins, especially here in Australia where 1 in 3 Australians are born overseas and over one-quarter speak a language other than English at home."
It won't be long before this happens in video content across screens with real-time in-language voice and associated mouth movements, he adds.
Giorgio Liapakis, innovation manager at The Pistol, sees it as a solution to a major inventory problem for ad networks that also moves closer to ultranative advertising.
"It won't be long before [podcaster] Lex Fridman starts delivering one-to-one voice ads seamlessly within an episode that are tailored to you and your interests, possibly even addressing you by name, in any language," he says.
Most are optimistic about this new feature's potential for advertisers, but not everyone is convinced. Rob Nagy, head of product and business operations at Yango, voices slight skepticism, pointing out that even if a podcast is in another language, cultural nuances don't always carry through.
He wonders if the technology can meet advertiser expectations for AI translation while preserving the ad's essence, and questions if this will prompt the need for ads to be "produced in multiple languages to match the growing content landscape."
Spotify said last week that the voice-translated episodes will be available worldwide on Sept. 25 starting with Spanish, followed by French and German translations in the coming weeks.
Subscribe to The Current newsletter