Why AI is more than just hype in advertising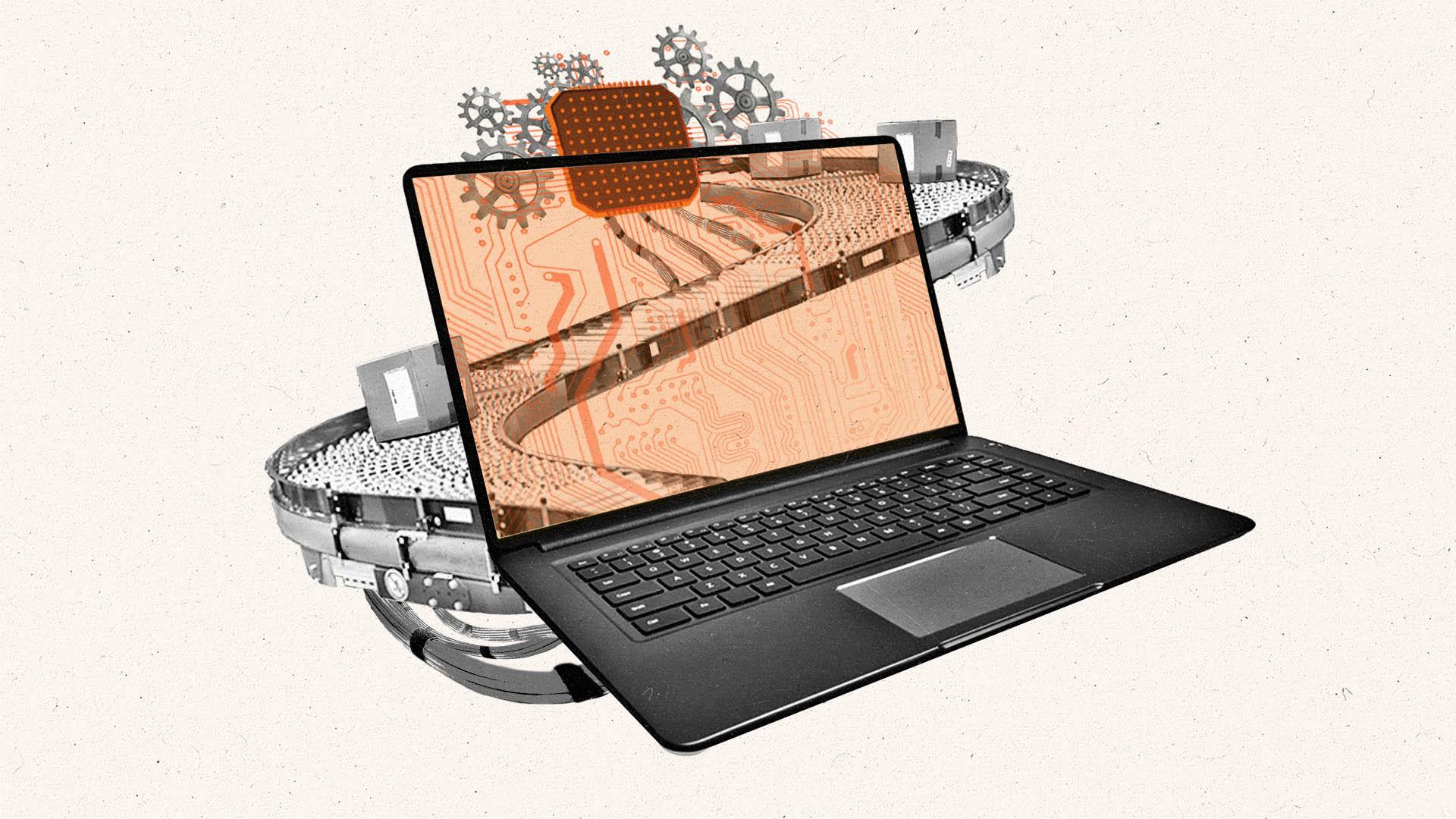 Artificial intelligence (AI) is one of the trendiest topics at the moment. Just scroll through any social media feed, and you'll see people sharing AI-powered avatars of themselves rendered as classical paintings, elf fairies, and space travelers, all through the Lensa portrait app topping app store charts.
It's more than just hype. The trend showcases AI's creative power to automate images and video, something marketers are increasingly levying in their content and campaigns. At the same time, marketers are turning to AI — which learns from data — to generate better leads, predict human behavior, and cut down on tasks like data management and ad buying.
With so much economic uncertainty on the horizon, the industry is investing heavily in AI to make campaigns more precise and targeted, squeezing the most out of every dollar, JiYoung Kim, chief product and services officer at GroupM Nexus, tells The Current.
"Every time we've had economic uncertainty, marketers have scrutinized and prioritized performance. It happens without fail. That''s about to happen next year. That's why AI is going to be important," predicts Kim, who estimates that using AI can help reduce the time it takes to compile data and gather insights by as much as 30 percent, and that campaigns which are, powered by AI data, perform 20 percent better on average.
"AI helps us rely on real behaviors versus human guesses," Kim explains. "It allows us to get ahead of what's changing much faster than we can by manually analyzing what''s happening."
Another mind
AI has already shown its mettle on an extremely vital national project. When COVID-19 vaccines first became available and Walgreens was confronted with how to market them, there was no playbook or targeted approach to reach the vaccine-ready or vaccine-hesitant. They turned to GroupM's Mediacom and Nexus, which has been refining and growing its AI capabilities for the past 10 years with programs like Copilot that aid in ad targeting and buying.
Using AI, Kim's team created a vaccine readiness model with the goal of targeting the right clusters of people with the correct messaging. It worked by identifying regions where people were ready to take the vaccine across the U.S. using sets of real-time behavioral and cultural data, which was then coupled with vaccine supply availability and Walgreens store locations to attract audiences within five-mile radiuses.
Walgreens then targeted those most likely to make an appointment with programmatic advertising. Once Walgreens had a "seed audience" comprised of vaccinated people, the AI only became smarter and was able to predict segments with more precision, explains Kim. The campaign brought a 43 percent increase in vaccine appointments and a 47 percent increase in media engagements.
"It's about sheer speed," says Kim. "You're still doing all the things that are right to do, but are able to make changes and react in near real time."
Predicting customer behavior is one of the major ways marketers have deployed AI, according to the November 2022 Salesforce State of Marketing report. Out of 6,000 marketers surveyed, 74 percent are using AI to do just that. Other popular approaches include automating customer interactions (90 percent), automating data integration (89 percent), and personalizing the customer journey across channels (88 percent).
By 2028, the AI market is expected to contribute $15.7 trillion to the global economy, forecasts a SkyQuest analysis, with retail driving growth. The report estimates that 30 percent of all retail sales will be influenced by AI-based recommendations and by 2025, 50 percent of all retail sales will be made through AI personalization engines.
Creativity for all
As of now, many brands are still testing the AI waters, and the resulting creative has been mostly fun and experimental. Heinz used AI this year to create images of ketchup as part of its "Draw Ketchup" campaign. Ally Bank worked with ad agency, Anomaly, on a music video that relied on Stable Diffusion AI to generate a series of images. And Sherwin-Williams' "Speaking in Color" campaign won a Cannes Lions Grand Prix; in it, AI delivered the perfect shade of paint after listening to architects' descriptions of places and objects.
Harnessing AI has never been easier. Over the past year, the number of AI applications catering to marketing needs has multiplied, thanks to new image and video applications that became freely available this year, like OpenAI's DALLE·E 2, Jasper, and Stable Diffusion.
"This new explosion has democratized access for AI creation, giving more creators, marketers, and those with less design sophistication the ability to create beautiful pieces, sparking more art and imagery," says Christopher Neff, global head of emerging experience and technology at Anomaly. Still, most brands are working on understanding the rights and usage around AI, since there can be copyright issues, says Neff.
Future of AI
Despite all the possibilities AI offers marketers, there's a common fear that it might just work too well and some marketing jobs will become obsolete. Cue the dystopian nightmare sequence.
"Computers took people's jobs. I think there will be a similar impact from AI and some jobs may just disappear," says Jason Carmel, global creative data lead at Wunderman Thompson, and the mastermind behind Sherwin-Williams' "Speaking in Color." "That said, there will be a lot of jobs created via AI; the skill set just might change."
And, as Ilinca Barsan, director of data science at Wunderman Thompson, adds: "The human editing part is conveniently left out. Whenever you see an article generated by AI, there was an editor who went in and picked the very best pieces."
After all, GroupM's Copilot is so named because it requires a human to give it "dance instructions," says Kim. "A human-directed machine beats a machine by itself any day."
Carmel also warns that there's an ethical discussion to be had around AI-generated content. "I think not nearly enough people are thinking about the ethics of how to use AI properly," he says. "And that will be a massive gap."