Sports streamers adapt strategies to cater to younger audiences' short attention spans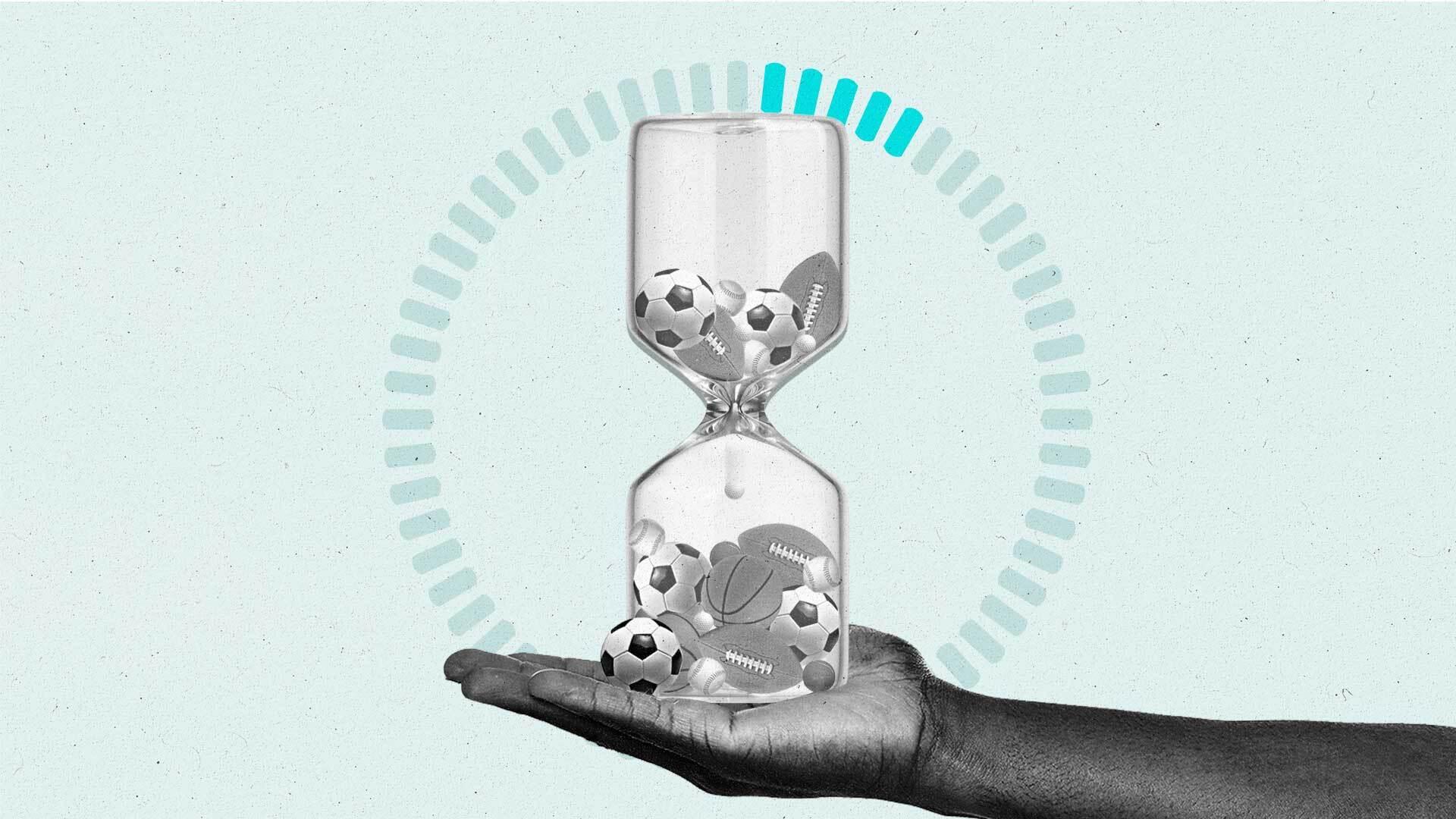 In today's swipe-and-tap era of instant entertainment, the way we watch and consume sports content is changing — and it's all thanks to Gen Z's craving for quick gratification and shorter attention spans.
A recent survey conducted by Vizrt in partnership with OnePoll showed that 23 percent of Gen Z respondents prefer shorter content, with an additional 17 percent opting for catch-up viewing after a game has concluded.
"There's a drastic shift in how the younger demographic is interacting with and consuming sports content," Pino Barile, Vizrt's head of sport in the U.S., said of the research. "To truly keep these fans engaged, broadcasters must adapt their content for the younger generation's viewing habits."
And many platforms are answering Barile's call directly. This shift in the way younger generations prefer to view sports is having a profound effect on sports streaming platforms' content strategy. In a bet to gain loyalty among this demographic and sustain growth, many streamers are now offering a variety of content formats and interactive features to keep younger audiences engaged with the world of sports.
On-demand only
Gen Z is often referred to as the first generation of true digital natives. They have grown up in a world where digital technology and the internet have been an integral part of their lives. This exposure has increased their affinity for an on-demand culture where they can access content whenever they want. Streaming services like Binge, Kayo Sports, and Netflix provide vast libraries of content that can be watched at any time, eliminating Gen Zers' need for scheduled TV programming.
These viewing preferences now also extend to sports, according to Howard Rees, head of Australian subscription video on demand platform Optus Sport. The on-demand nature of streaming platforms fosters an environment where fans can access and select from a menu of viewing options for the same content. Offering flexibility and empowering choice to viewers, Rees says, is key to their strategy as a platform.
"As viewing habits change and as newer and younger audiences view our content, we feel it is important to provide content flexibility to meet those customer needs," Rees tells The Current. "We continue to adapt and innovate to deliver our content no matter how customers choose to view [it]."
Short-form video is king
Short-form video sports content is predicted to increase more than 100 percent in a year from now, and outstrip the rate of growth for live sports viewership, illustrating the impending generational deficit in full-length game viewership.
For Cate Hefele, executive director of  Kayo Sports in Australia, keeping it short has long been a focus for the sports streamer to engage and attract younger audiences, having pioneered "Minis," or condensed highlight reels across sports like football, rugby, cricket, and F1. Kayo Sports Minis draws on the short attention spans and quick engagement styles of viewers who frequent short-form video platforms like TikTok — and are effective for advertising because they are attention-grabbing, easy to consume, and shareable.
"The success of Kayo Sports Minis, particularly with younger fans who are used to consuming content across social channels and YouTube, led us to further develop our short-term content offering to include five-minute highlights (Kayo Sports Bites), 2- to 5-minute 'best of the weekend' packages (Top Plays), and individual moments of brilliance (Kayo Sports MVPs)," Hefele tells The Current.
In some instances, short-form content even outperforms live events, according to Hefele.
Creating opportunities for broader amplification
For many Gen Zers, more than a quarter of their waking hours are on social media, with 54 percent saying they spend four or more hours on social platforms. Additionally, more than 90 percent of Gen Z fans use social media to consume sports content. As such, many content owners see why broader amplification is crucial to attracting younger generations in that it aligns with their content consumption habits and enables interactive engagement.
"The success of our short-form content has carried over on social media, where almost half of our 800,000 followers are between 18 and 24 years old," says Hefele. "The average view duration for our content based on a 15-second social video is seven to eight seconds, significantly higher than the industry average of two to three seconds."
Creating highlights of a game's most impactful moments cultivates its shareability and contributes to the long-term cultural significance of sports moments.
Subscribe to The Current newsletter