Sir Martin Sorrell talks AI, CTV, and economies to watch at the Cannes in Cairns event in Australia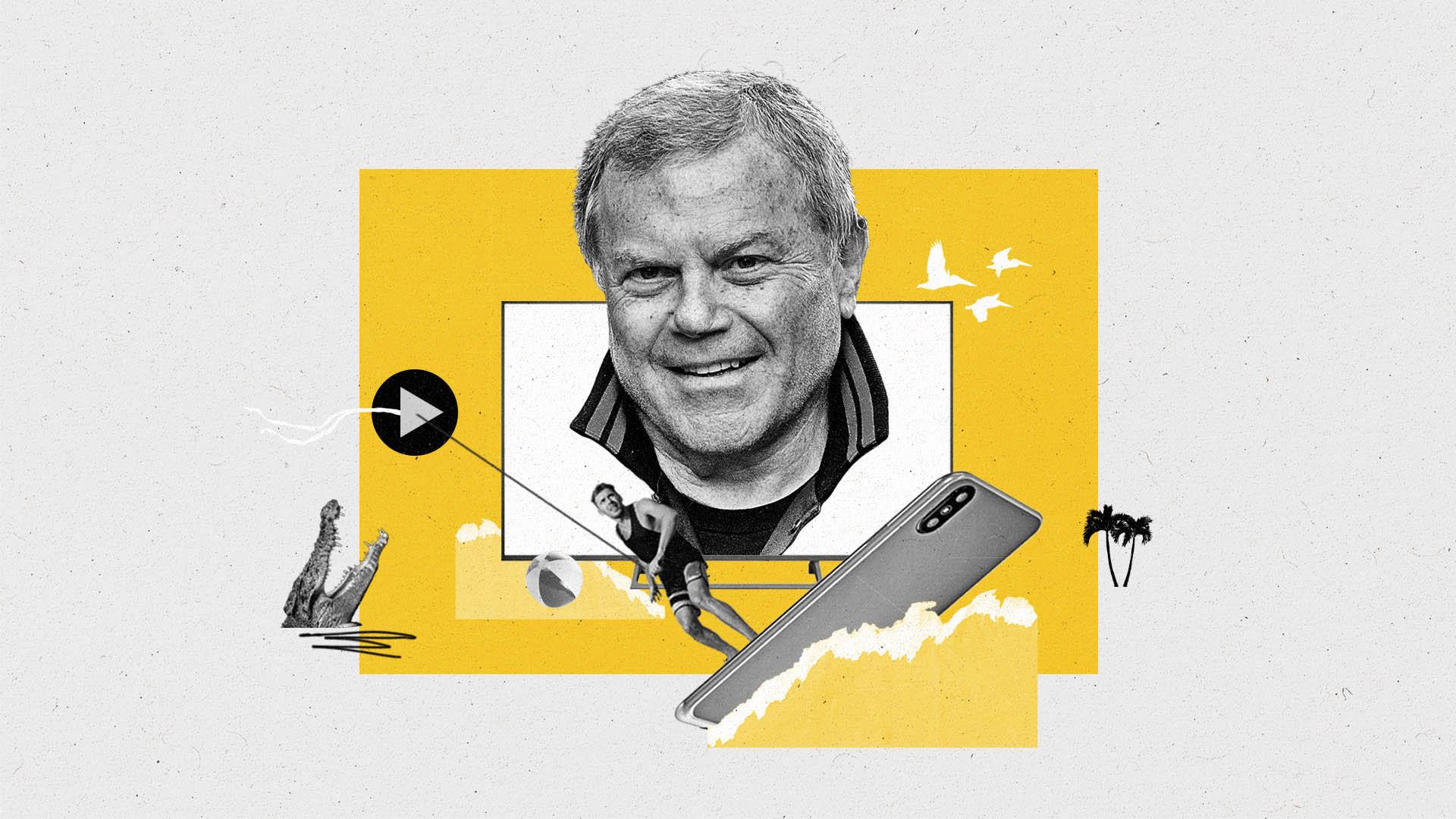 In an ever-fragmented media landscape, where audiences are dispersed across multiple channels and platforms, every facet of the advertising industry is even more focused on effectively reaching target audiences. But that's not without its complexities.
Looking for guidance on how to navigate the challenges presented in today's landscape, hundreds of brands, advertisers, and agencies at the Cannes in Cairns event in Queensland, Australia, came to an experienced source: Sir Martin Sorrell, executive chairman of S4 Capital and founder of WPP.
In front of a jam-packed room, Sorrell provided a sense of focus for the crowd, deeming AI, connected TV, and first-party data as the three essential priorities for marketers. One might say the "Godfather of advertising" has spoken.
Advertisers welcoming AI and AGI
It's no secret that Sorrell's businesses are built around digital media and data. He says clients are emphasizing the use of AI and AGI (Artificial General Intelligence) more than he's seen before. There is a big difference between the two. AGI refers to highly autonomous systems or machines that possess intelligence and cognitive abilities comparable to those of humans — a customer service chat bot, for instance. It typically goes beyond specialized tasks or narrow domains and aims to exhibit human-like intelligence across a wide range of tasks.
He adds that he's seen the impact of AI firsthand in his latest venture, S4 Capital — a tech-led digital advertising, marketing, and technology services company established by the ad veteran in 2018. S4 has experienced rapid growth in size following a sequence of acquisitions since its opening, including Dutch company MediaMonks. Presently, S4 boasts a workforce of 8,900 individuals spanning 32 countries. Notably, the Americas contribute to 70 percent of its total revenues.
"AI is a super tool to improve performance, copywriting, and visualization. The other area [where clients are using AI] is media planning and buying," he says.
The holding companies currently employ 400,000 individuals involved in media planning, Sir Sorrell says, adding that he foresees significant changes in this profession within the coming years.
"If you look at Meta and Google producing tools for small- and medium-sized companies, as opposed to the enterprise market, they are already starting to execute algorithmic systems that will do that. It's already coming, and it will be applied in greater measure to the bigger companies in time," he says.
Sorrell notes S4's clients utilize AI to improve cost-efficiency and streamline their digital transformation and expansion efforts. This involves dedicating more resources from their advertising budgets toward these specific areas.
"Clients are starting to focus more and more heavily on AI to reduce costs, become more efficient, and accelerate their digital transformation and digital growth. Now [digital ads] are currently around 60-65 percent by 2025; this will grow to around 75 percent," he explains.

Linear TV experiences decline while CTV gains momentum
According to Insider Intelligence's eMarketer, advertisers in the U.S. are expected to allocate around $86.4 billion for linear and connected TV (CTV) advertising this year, accounting for roughly one-quarter of total U.S. ad spending. This combined figure shows a slight decline compared to the previous year's $87.33 billion, but that's primarily due to a decrease in linear TV ad spending. Sorrell notes that Australia is not far behind.
"Analog and Free-To-Air (FTA) TV, traditional radio, traditional outdoor, is going to continue to decline," says Sir Sorrell. "It's already happening everywhere, but if you look at Australia, the switches that FTA networks have made to Video-On-Demand, and to addressable television [Connected TV]— as well as streaming — this is the traditional broadcasters' answer [for survival] — I don't see this trend slowing down."
Economies predicted to boom by 2050 and leveraging first-party data
Due to the gradual yet inevitable eastward shift of the world's dynamics, Sorrell emphasized that by 2050, the five largest economies for marketers to consider are China, the U.S., India, Germany, and Indonesia, in that order. With the concurrent rise of Asian economies and AI, his advice to individuals contemplating a career in marketing and advertising remains consistent: It is essential to acquire coding skills and proficiency in the Chinese language, as well as lean into first-party data.
"My dad was always saying, 'Find an industry that you enjoy and enjoy the people within it,'" says Sorrell. "That still applies to this industry — but my advice for any young person is still to learn Chinese and learn code — whether the West likes it or not."
Further to this, Sir Sorrell says that the advertising landscape worldwide is heavily influenced by data. In S4 and Media.Monks' operations in Australia, he explains there is a clear emphasis on leveraging first-party data due to Apple's move away from IDFA and Google's deprecation of third-party cookies. Those shifts necessitate the utilization of first-party data and retail media in advertising strategies.
"Over the last few years, we have focused on data and data driving the creation, production, and distribution of content through digital media, and using technology to track your digital transformation to transform the cost structures and digital development," he says.