Here's why marketers should double down on retail media in 2023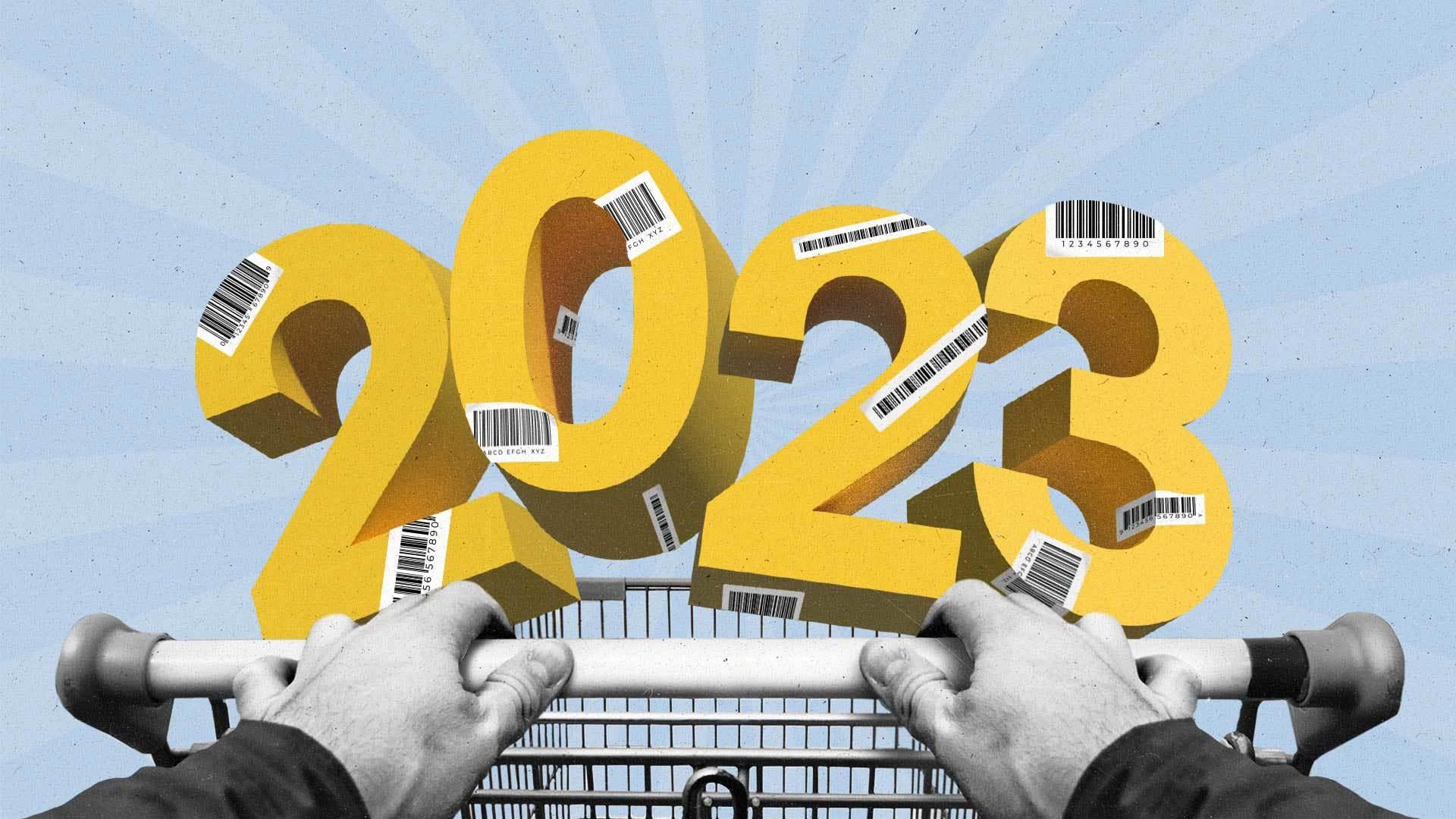 Retail media is becoming brands' bread and butter when it comes to reaching consumers at a critical moment — the point of purchase. What adds to the opportunity to reach consumers in channels where they shop is the capability for brands to build on that very shopper data to drive even more sales online, and off.
With retail media on the rise, there are several reasons why brands should consider doubling down on the category as 2023 kicks off, many experts say, including meeting consumers where they are shopping, gaining incremental reach from first-party data, and getting the chance to act quickly in a fast-growing category.
Retail media should be part of the same conversation as video, social, display, and search, says Lee Dunbar, senior VP and head of retail media at Publicis-owned media agency Starcom, which works with a number of retail brands like Cadbury, Samsung, Vans, and The North Face.
"Retail media is long past the point of not deserving the same clear-eyed assessment when it comes to brand media budgets," Dunbar tells The Current. He expects that some retailers will host their own upfront events this year and announce even more sophisticated partnerships.

It's an online world, and we're just living in it
The divide between online and in-store sales is shrinking. With the rise of e-commerce giants (like Amazon, Walmart, and Instacart) spurred by the coronavirus pandemic, consumers have more options than ever to purchase online, never having to leave their computers or smartphones to step into a grocery store — or frankly any other type of store — if they don't want to.
GroupM's 2022's e-commerce and retail media forecast predicts that global e-commerce sales will grow to 25 percent of all retail sales by 2027, and retail media — fueled by more competition, data decoupling, and more participation from non-endemic brands — is expected to reach $160 billion in annual revenue in the same five years.
Over the past year, many retailers — understanding brands' desires to reach consumers wherever they shop — have started opening up their websites and online carts to banner ads, video ads, and partnerships that bridge the digital and physical. A consumer visiting Walmart.com, for instance, might update their online cart after seeing a deal in a banner ad for discounted Oreos.
"The bulk of retail media is optimized to in-market sales as they happen," says Dunbar. "While this has been a basic tool for many advertisers that owned their sales channels, for many consumer packaged goods brands, this is their first opportunity to be true direct response marketers. It opens up many uses cases for product launches, competitive defenses, and even making the best out of supply constraints."
First-party data and incremental reach
With Google third-party cookies expected to deprecate in 2024, most brands are eager for ways to retain first-party data — something retailers have plenty of, thanks to long-standing loyalty programs and e-commerce sites that maintain consumer emails, purchase histories, and product preferences. With retail media networks, such as Target, Kroger, and Albertsons, brands can compare online and in-store sales and then layer shopper data across networks to determine whether they are reaching the right households and ensure they are not doubling up on their media buys.
"Brands no longer have to use guesswork to know what's working when they have retail media data," says Jill Smith, VP of sales at Kroger Precision Marketing.
Coca-Cola is one example of a company seeing substantial growth across incremental reach and return on ad spend from its partnerships with retail media networks like Kroger, Target, Walmart, and Amazon. Katie Neil, connected commerce lead for North America at The Coca-Cola Company, tells The Current that the beverage giant is able to pinpoint consumer preferences and act on them in targeted programmatic channels, like connected TV, and consolidate media buys thanks to the ability to determine overlapping audiences.
"[Retail media] makes the most of closed-loop measurement within retail media networks," says Neil. "We know the effectiveness of our campaigns, and can take insights and continue to move those forward as we continue investing. We've seen the most tremendous benefit to our business overall."
Competitive advantage
The old adage goes "strike while the iron is hot," and it couldn't be more true with retail media. As with most channels, brands that are first-movers in the space are able to benefit early on. Dunbar explains that there is already a lot of competition when it comes to appearing first in search results on retailers' websites.
"An average of four or more products may be vying for the same spot under a category search term like 'detergent' or 'soda,' Dunbar says. "Brands that don't prioritize their paid presence in search risk being upstaged by their competitors, some of which may be new entrants not seen on physical shelves normally."
The competition doesn't stop with what might be thought of as typical retail brands. Even some non-endemic brands are finding retail media data and platforms useful for their ongoing advertising strategies. A life insurance company, for instance, could be interested in reaching households that are buying products for a new baby, Smith says.