Samsung is the fourth largest advertiser in the world. Here's why it's betting on outcome-based marketing with Publicis Media.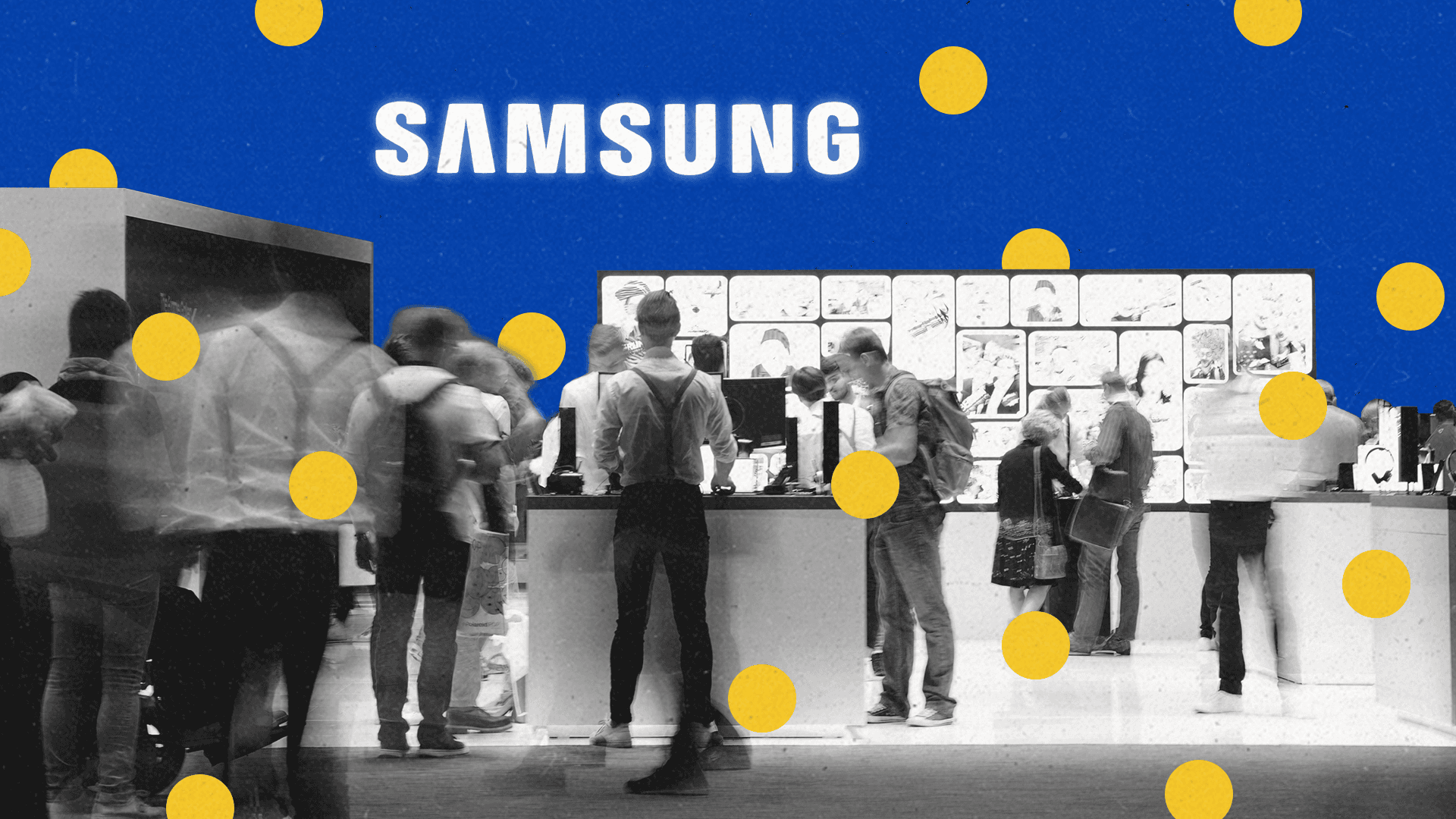 The Current speaks with Karyn Johnson from Publicis Media about how it's landing business outcomes for one of the world's largest ad spenders — Samsung.
Samsung is a multinational conglomerate that does everything from building ships to offering financial services. Like most large brands, it has historically leaned on metrics such as brand favorability when measuring the effectiveness of its ad spend. But it has recently switched gears. And it's working with Publicis Media to rethink which KPIs — industry-speak for "key performance indicators" — it should bet on when advertising its wearables, smartphones, home electronics and appliances in the U.S.  
The move is significant given Samsung's size alone. The company is the fourth-largest advertiser in the world, spending roughly $9.7 billion in measured media, according to the most recent figures. Last year, it generated about $200 billion in revenue. 
The desire to ditch so-called vanity metrics — such as clicks and viewable impressions — in favor of those that show a clear path to business outcomes, like sales or in-store foot traffic, has been around for years. But momentum around this movement has gained traction since the pandemic. The Association of National Advertisers even released a report last May stating that most advertisers were measuring the wrong KPIs. 
"More and more talk is happening around outcome-based marketing because any time you can show digital ad dollars resulting in an outcome, the CMO is going to be all for it," Karyn Johnson, chief investment officer for Samsung at Publicis Media, tells The Current. "A lot of the education that needs to happen with brands isn't just looking at metrics that are different but looking at their media spend in what I like to call 'a portfolio approach.'"  

That portfolio approach includes measuring effectiveness, efficiency and scale instead of the usual suspects, such as ad delivery or brand favorability. Measuring clicks, for instance, doesn't paint a full picture, says Johnson. Traditional KPIs, however, still have a role to play and different brands will have different needs. "You must be clear with your KPIs," Johnson emphasized. "If you look at big TV investors like CPG or pharma, it can be dangerous to go too far on outcomes alone."
From CTV to GenZ
In Samsung's case, brand favorability has historically sat high in its KPI hierarchy. The company competes in several categories — i.e - appliances, phones, TVs — with multiple established brands like Apple, LG, Google and Sony. But Johnson says the company is now having success moving slightly away from that metric. "We are a large spender in linear TV, but we're under-delivering because the TV marketplace is having a harder time delivering on our planned goals," says Johnson. "Specifically, to GenZ."
The company as a result is shifting additional spend to connected TV to make up for that unique reach, which allows it to be more strategic in reaching that younger demographic. It's also working with a TV attribution partner to tie ads shown on CTV to new registration data made on Samsung smartphones. "We then start to ask what the right spend is between linear and CTV that's driving our goals," says Johnson. "We drill into the details from there. Are we running in the right dayparts? The right channels? And how is that contributing to the outcome?"
Other examples include using data to determine whether to promote Samsung's new foldable phone with its new wearable headset in the same pod. The holding company is also questioning if watching an ad in full means a lift in sales. "It's great they watched it," says Johnson. "But what does that really tell us from an engagement perspective?"
Publicis is among the pioneers in the outcome-based marketing space: The holding company last year, for example, told clients it would deliver 100 percent of their business outcomes "or your money back." In Samsung's case, it means weighting each of its KPIs in its new outcome-based approach and then using that data to plan future campaigns.
"CTV is enticing because of its ability to apply digital capabilities with things like audience targeting, all while having the impact of the living room experience," says Johnson. "It also gives us the opportunity to look at outcomes in a controlled way."