Retail media is set to surge in 2022. But what's driving this boom?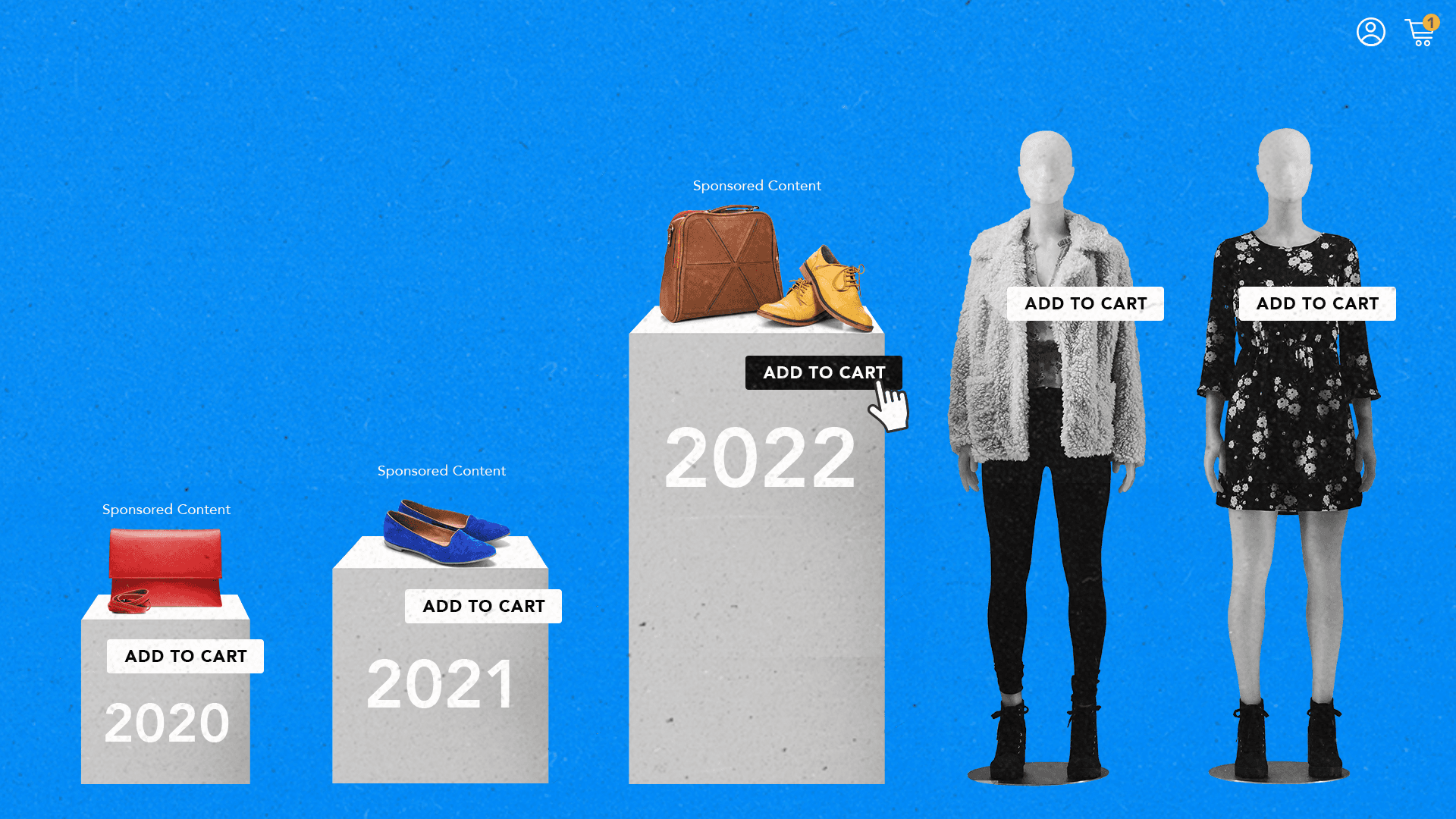 More than ever, advertisers have an abundance of choice when it comes to shopping for retail media.
Powerhouse names such as Albertsons, Lowe's, Home Depot, Best Buy, Walmart, Macy's, Target, and Kroger join a growing list of companies offering retail media to advertisers. This is the result of a confluence of factors such as e-commerce's hockey stick-like growth, access to retailers robust first-party shopper data, closed-loop measurement, and data-driven tools.
"​​Brands have an innate interest to get closer to the purchase," Cara Pratt, the SVP of Kroger Precision Marketing, told The Current. "And shortening that connection between an advertisement and a buy is really meaningful. It can increase the efficacy of that media investment significantly when you layer that on top of really rich customer intelligence."
It's no surprise then that this is one of the fastest-growing digital marketing channels, with U.S. retail media ad spend projected to increase 28 percent to $24 billion this year, according to eMarketer, noting that the channel will nearly double to more than $41 billion by 2024.
Here, we assess the lay of the land.
Why now?
The channel's momentum is likely a direct result of companies like Walmart and Amazon building their own DSPs, experts say. The world's largest retailer — Walmart — has millions of logged-in users. There are also additional factors fueling its growth. 
Increasing consumer privacy regulation, for example, has prompted brands to capture more first-party data than ever, which in turn can be combined with a retailer's shopper data to reach audiences across channels such as connected TV, digital audio, display and even social — all while having access to the same data-driven tools that have made programmatic advertising the $126 billion industry it is today. It's also an attractive alternative to the so-called "black boxes" of the walled gardens, according to marketers. 

Though not all retail media is created equally. Most retail media limit advertisers to a retailer's owned properties — such as their marketing newsletters and website. Others, such as Amazon and Walmart, allow brands to use their first-party data, as well as the retailer's shopper data, to target audiences outside the retailer's owned properties — CTV, digital audio, display and social, for example — as they have their own DSP.
Fewer walls
This does not necessarily mean there will be more "walled gardens" should more retailers follow suit and offer their own DSP. In fact, it would be the exact opposite, Megan Pagliuca, chief activation officer at Omnicom Media Group, tells The Current.
"That's what's so wonderful about using The Trade Desk and Walmart DSP," Pagliuca says. "Both brand and retailer are able to protect their own data in a controlled environment while not having the negatives of a walled garden." 
For brand marketers, one of the main virtues of retail media is the ability to deliver closed-loop measurement, which allows advertisers to measure the impact of their ad spend all the way to the point of purchase — at scale.
For this reason, 76 percent of marketers plan to use sales data either "frequently" or "very frequently" over the next year, according to The Future of Retail report, published by The Trade Desk. As the report notes, the rise of retail media — and the growing pool of consumer data — is giving CMOs a clearer picture of how their campaigns impact consumer actions, with retail media providing "critical connective tissue."
Savvy marketers agree and see the measurement and attribution capabilities of these digital tactics. "Every digital point of contact with our consumer is a commerce opportunity," said Jackie Guarini (Northacker), the head of commerce media for Anheuser-Busch in the United States. "As consumer behavior changes, we want to meet our shoppers' needs with innovative marketing and easy ways to get their products delivered to their home in a matter of minutes."
Each week, The Current gives you a rundown of the biggest stories and latest trends from the world of data-driven marketing, including topics like Connected TV and the future of identity — all delivered directly to your inbox.