How programmatic traders are leaning on first-party data, retail media to create award-winning campaigns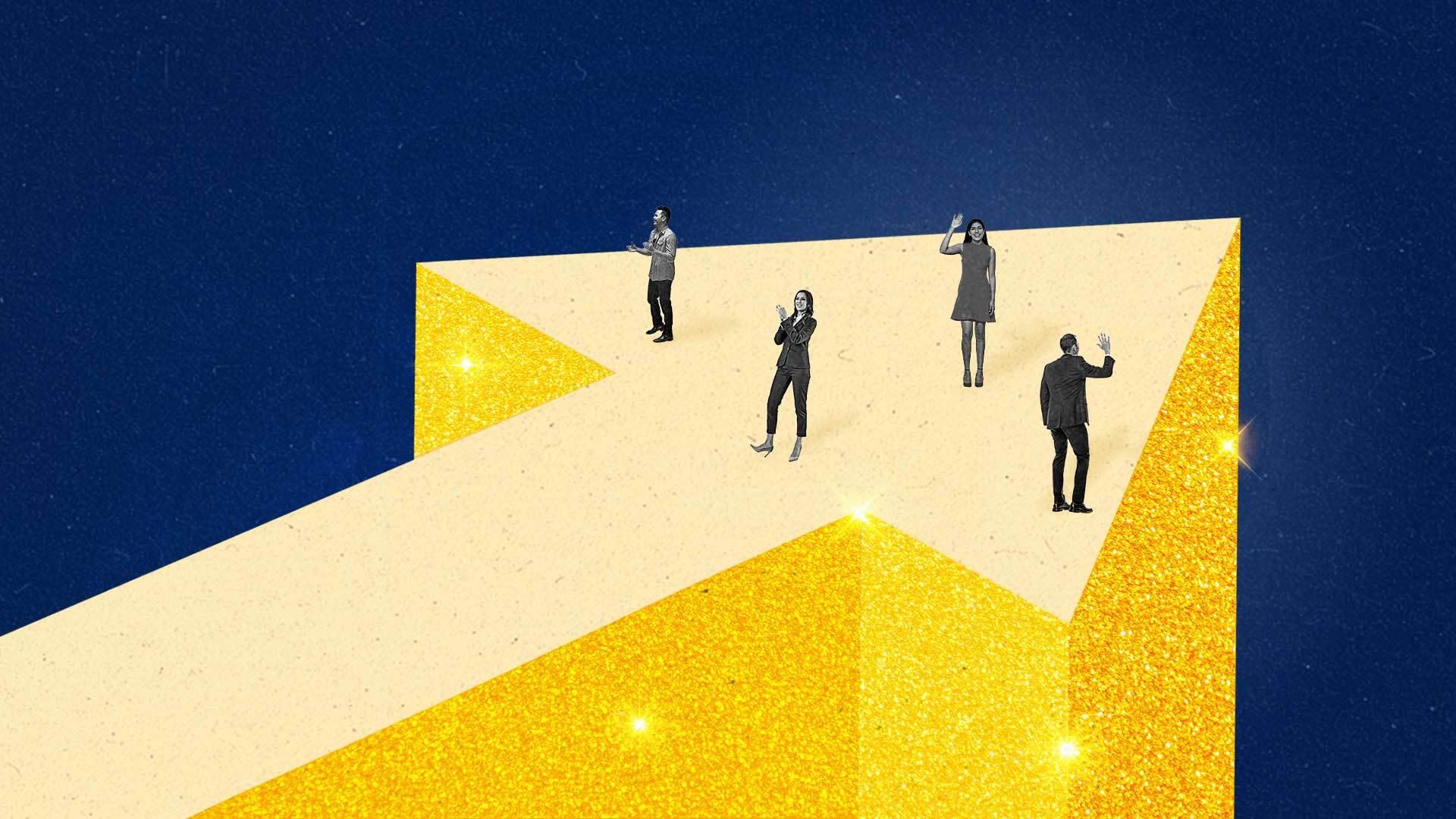 Programmatic traders might not have the cultural cachet afforded to advertising creatives by AMC's Mad Men, but they might just be able to give these creatives a run for their money in their creative approach to media strategy and effectiveness.
At The Trade Desk's annual Bid Factor Awards in London, traders from across the U.K. and Europe gathered to get a glimpse into some of the year's most effective and creatively executed programmatic ad campaigns. These ranged across verticals — from automotive to banking to grocery — and mediums — from connected TV (CTV) to programmatic digital out-of-home (prDOOH).
The winning campaigns often drew on the smart use of first-party data while leaning on trends like the rise of CTV and prDOOH. The winners' focus on driving bottom-line results comes as CMOs remain under pressure to deliver results with limited budgets.
Redefining scale and reach
Tech giant HP demonstrated that doing business in a stable vertical need not preclude innovation, as shown by its Best Use of Multichannel award. While struggling to break through in the German market for its Instant Ink Subscription Service, the company landed on a media mix of linear TV and search ads to increase subscriptions.
However, this strategy proved to be expensive, with linear TV's large costs. When the company started seeing diminishing returns after three quarters of this strategy, it knew something had to change, so it decided to test whether a combination of CTV and DOOH could bring about the same impact and scale as linear TV — but at a lower cost.
The new campaign ran on a combination of major German broadcasters (ProSieben, RTL, Sky) and smaller CTV publishers (Samsung, Pluto), while showing on DOOH screens across Germany's main cities, near electronics stores and metro stations. It was a success: The new media mix saw a 48 percent uplift in subscriptions with 22 percent less budget, as well as uplift in search activity versus what was previously accomplished by linear TV, but with a considerably smaller budget. 
Powered by first-party data, naturally
Programmatic's effectiveness was also on showcase in German retail chain Rossmann's winning campaign for Best Use of CTV. The retailer wanted to ride on the wave of increasing numbers of consumers choosing organic products across Europe and set out to drive sales of its own organic line. Relying on its own first-party app data, Rossmann identified and reached health-conscious 25- to 39-year-old existing and potential customers.
Thanks to the precision of CTV, 99 percent of the campaign ran with audience targeting and 25 percent ran with first-party data, with a cost per completed view of three cents per user. Rossmann wasn't the only retailer leaning on first-party data — British health and beauty chain Boots, through its Boots Media Group (BMG) arm, displayed its deft approach to data in the soon-to-be post-cookie world in its winning campaign for the Best Use of Data category.
Working with a global beauty brand to find and engage its most relevant audience in the run-up to Christmas, BMG created and targeted audience segments based on past purchase behaviors, while measuring and optimizing campaign performance in real time.
The retail data helped the brand reach over 1 million unique users, drive sales of almost 100,000 pounds, and gain insights to inform the brand's future campaigns. 

New architecture
Creativity and effectiveness also came together for Caixabank, Spain's largest bank, in its winning campaign for Best Use of Architecture, which proved that programmatic could work double-time as both a branding and performance channel.
The bank wanted to evolve its approach to programmatic advertising, from leveraging it as only a branding-oriented channel into a performance-oriented one, to keep track of its own targets for loan applications. However, a big challenge stood in the way: The performance-oriented custom attribution model that the bank was using would give more weight to the last click in a campaign, which was problematic when using programmatic as it wouldn't allow for real-time optimizations.
As a pivot, Caixabank restructured its approach to measurement, first by identifying a correlation between sales and two platform metrics — post-click conversions and click-through rate (CTR) — and then by creating a sophisticated campaign structure that took into consideration vectors that could impact sales, such as audience, format, supply vendor, device, and environment.
In the quarter after this change, the bank saw loan applications almost double, its cost to acquire a customer decreased by 88 percent, and programmatic profits skyrocketed by 220 percent.  
While the Bid Factor Awards winners might not have used astute headlines or flashy graphics, the results, driven by their creativity and innovation, could have made Don Draper proud.