For political campaigns, candidates opt for an increasingly digital campaign trail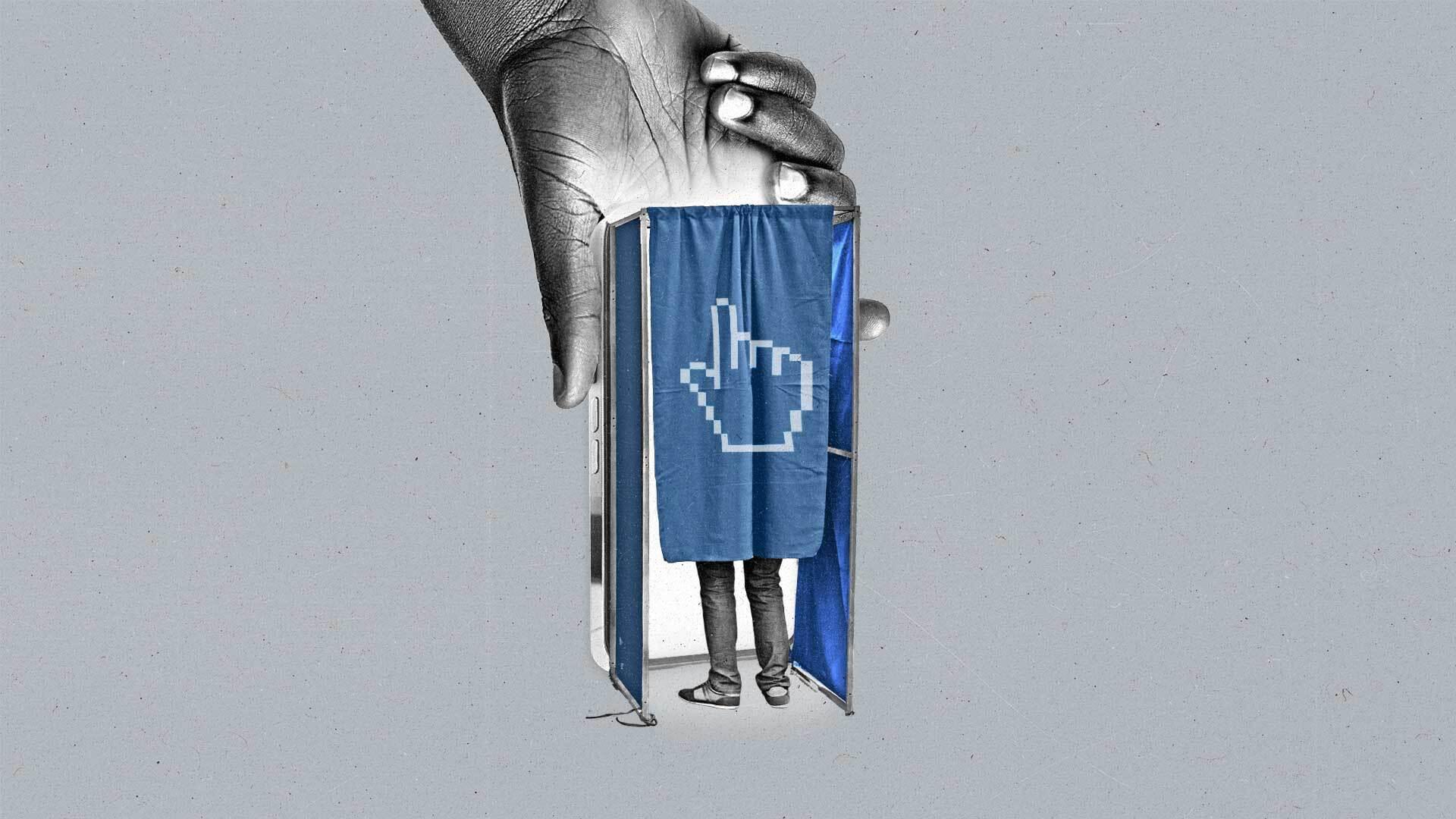 Technological advances in media have always had a significant impact on political election campaigns — with every cycle rewriting the rules. And streaming inventory will be a priority in the run up to the 2024 U.S. presidential, according to political ad buyers.
"We've reached this inflection point — we crossed it probably during the midterms — where many people realize [streaming inventory] has to be a core piece of your buying, where it was maybe an add-on or nice-to-have in 2020," Tim Cameron, the co-founder and CEO of FlexPoint Media, tells The Current. "Campaigns are now having to take a digital-first approach to planning and buying media and then, in a lot of cases, layering on the traditional media component."
Publishers and adtech partners are making it easier for marketers to make ad buys wherever the audience might show up, whether on connected TV or linear channels. The technology is being honed to allow political ad buyers to unify a candidate's campaigns across any television screen, according to Matt Naber, co-head of ad sales and operations for CBS Stations and head of local streaming for Paramount Global. 
"There is a simplification to it. Audiences are everywhere, and you can reach them, and you should reach them throughout all points," said Naber.
Speaking at The Trade Desk's Powering the Political Message event in Washington, D.C., last week, Naber joined other publishers and tech partners on a panel that explored how data is fueling a new era of political advertising.
Since the midterm elections, premium streaming inventory has surged, fueling a growing consensus that programmatic inventory can stand up to the traditional linear spots political media buyers have prioritized for decades. FreeWheel, a Comcast-owned ad platform, is making it easier for programmatic buyers and sellers to transact across all screens by consolidating inventory on one server.
"As the ad server, FreeWheel is able to see across the entirety of a publisher's demand — direct sold, sponsorship, and programmatic — and make one unified decision across all of that publisher supply," Meagan Monroe, the senior manager of demand-side platform partnerships at FreeWheel, tells The Current. "This is much more advanced than a traditional waterfall, where one partner is called one after another in a daisy chain. For each publisher, FreeWheel unifies decisioning across all demand channels based on several factors outside of just price — priority, pacing, targeting, business rules, tech specs."
According to Monroe, this consolidation allows ad buyers better win rates, better performance, and better opportunity to secure an audience. For political buyers, in particular, this means the ability to be in-market with the potential to scale their audiences quickly, especially important in highly competitive election races.
This election cycle will see a concerted push into programmatic buying, allowing agencies to transact and apply their own targeting, says Evan Degnan, the SVP of digital at AL Media. He points out that many publishers understand this need in the context of e-commerce, but some have yet to catch up when it comes to political ad buying. "Increasingly we're starting to see folks like CBS who partner with us in this space. So that'll be the biggest shift heading into 2024," he says.
Political media buyers understand that what's likely the key to effective campaigns is the ability to tap in to local markets. The last presidential election and the midterm election were largely fought in battleground states. And it's here, in these local media markets, that targeted ads may prove critical to campaigns hoping to gain that edge.
"You've got to be able to forecast in terms of states; you've got to be able to media plan in terms of states; you've got to be able to report in terms of states," Zach Wineburg, the founder and CEO of Ally Strategies, tells The Current.
On the panel, Ken Ripley, the VP of digital sales at E.W. Scripps, said his company is leaning into local markets. In 2021, the company launched its Florida 24 Network — which highlights reporting from its six local TV stations — available in linear form and on demand via its over-the-top app on streaming platforms. "If we're the First Amendment company, we think that journalism — which is the core to us as a 145-year-old company — is important to democracy," he said. "So, we want to provide as many ways as possible for viewers to see us. We want to meet them where they are."
Likewise, Naber pointed out that CBS has invested heavily in local news programming, noting that local news streaming has grown 60 percent year over year. Moreover, that demographic has changed as a broader swath of people stream. "A few years ago, it was 18- to 34-year-olds who were into streaming. It's dramatically different over the last several years and that's why we're investing in it, because it's a wide demo, all geos, down to zip level at scale, and that's important to us," he added.
At the same time, some ad buyers expect major streaming platforms to be more open to political ad campaigns, some of which have been reticent about taking political ad dollars. "2024 is where you're going to see that dam break," says Degnan. "You're going to see the two presidential campaigns come to the likes of Netflix and Amazon Prime and say, 'Here's a boatload of money and do you want it or not?'"
"Just like we saw last time, Spotify started the cycle not accepting political but ended up accepting political by the end because they saw the dollars on the table. I'm hopeful the presidential election will help move people in that direction," he adds.

The Current is owned and operated by The Trade Desk, Inc.
Subscribe to The Current newsletter