Netflix teams up with Microsoft in a move applauded by advertisers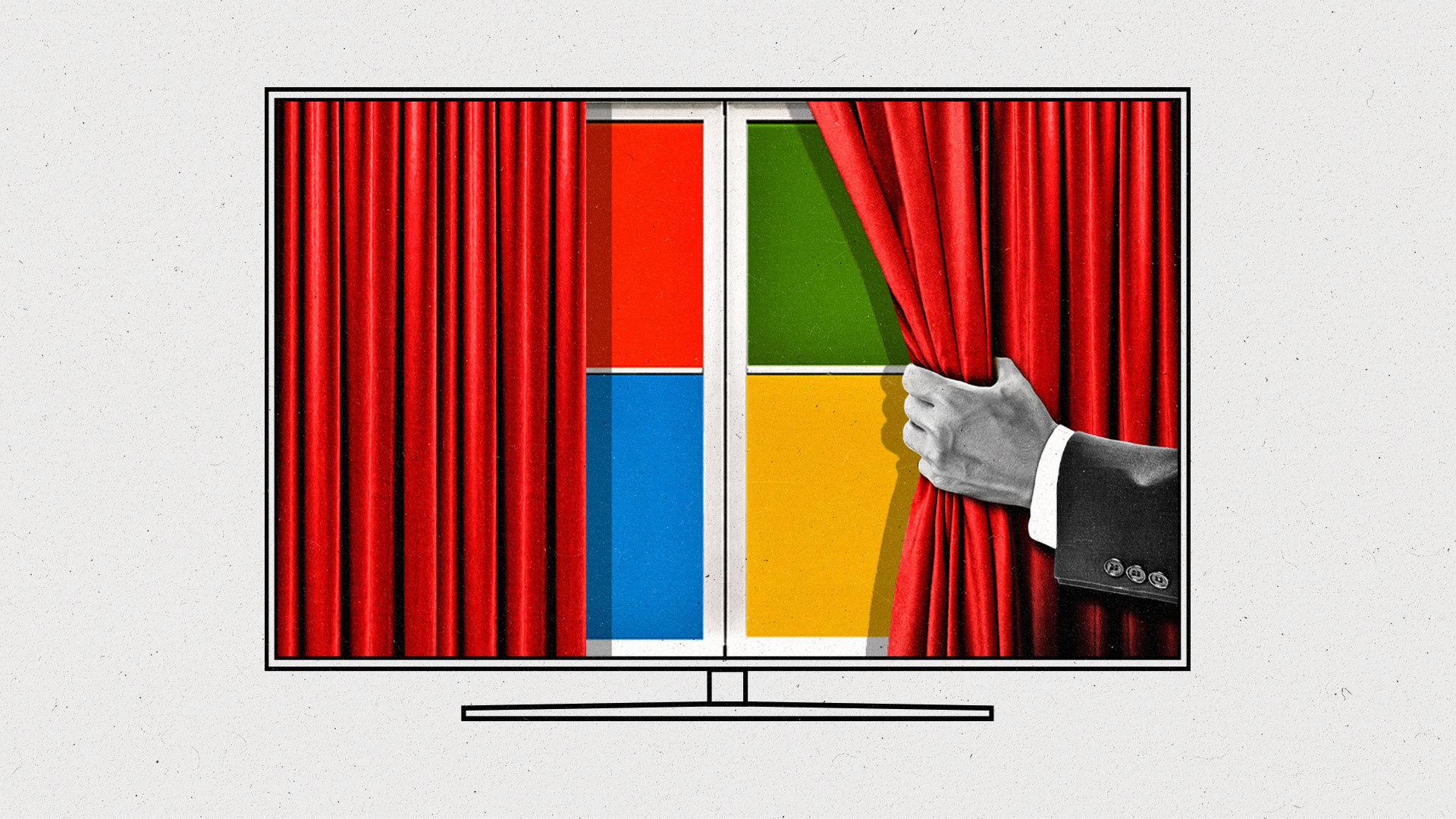 This week, Netflix announced its decision to select Microsoft as its ad-serving and supply partner, with the launch of ad-supported subscription options expected later this year.
The maker of Stranger Things enjoys the largest streaming subscriber base in the U.S., and that is estimated to grow significantly once the company rolls out its ad-supported video on demand (AVOD) tier, according to a recent report from Wells Fargo. Its entrance into advertising, meanwhile, will only accelerate connected TV's (CTV) rapid growth. Already, U.S. CTV ad revenues are expected to soar 39 percent to $21 billion this year.
"Netflix offering consumers options for ad-free versus ad-supported content is smart," Jon Bond, ad tech investor and co-founder of Kirshenbaum Bond and Partners, tells The Current. "The more choices the customer has, the more adoption Netflix will see."
According to many advertisers, Microsoft was also the obvious choice — in hindsight, of course. "They don't have any preexisting competing streaming service tie-ups like Google or Amazon," Maikel O'Hanlon, senior VP of performance media and innovation at Horizon, tells The Current. "On a macro level, Microsoft has been on an impressive run of bets and clear strategic leadership vision, which would give Netflix added confidence."
Others agree. "Digital media companies have learned the hard way that outsourcing monetization to your largest competitors is a raw deal," Chris Kane, founder and president of Jounce Media, tells The Current. "Netflix's decision to partner with Microsoft is a vote of confidence for independent ad tech."
Microsoft is also a champion of consumer privacy: "[Netflix's] announcement also endorses Microsoft's approach to privacy, which is built on protecting customers' information," Microsoft wrote on its blog. "We're excited to offer new premium value to our ecosystem of marketers and partners while helping Netflix deliver more choice to their customers."
How it's all going to work
In December 2021, Microsoft announced it was acquiring ad tech company Xandr from AT&T for $1 billion. Xandr, formerly known as AppNexus, equips Microsoft with the ability to deliver and sell ads. In addition, Xandr can tackle areas such as addressability, as it was an early adopter of Unified ID 2.0 (UID2), the open-source identity framework, initially pioneered by The Trade Desk. UID2 was also backed by Disney earlier this week, as well as Amazon Web Services (AWS) at the recent Cannes Lions International Festival of Creativity. With leading publishers, data aggregators, and ad tech partners now deploying UID2, advertisers are able to manage addressability, frequency management, and measurement across channels in a way that's not possible with cookies.
The ability to accomplish these goals using authenticated, interoperable IDs on Xandr's platform is welcome news to the industry. "Being able to pair with external first-party data sources is the most compelling outcome, and getting a window into Netflix programming popularity is attractive too," Horizon's O'Hanlon says.
"By adding Netflix's 220-million-plus subscribers, Xandr will soon have an extensive universe of households they can leverage for addressable media efforts," Ross Capers, executive VP of media at agency The Shipyard, tells The Current. "They can leverage this first-party data to find and identify new prospects for their services."
This approach also means Netflix gets the potential benefit of the full open internet of advertising demand for its premium inventory, maximizing value for advertisers and yield for their industry-leading content.