March Madness sees pent up demand from advertisers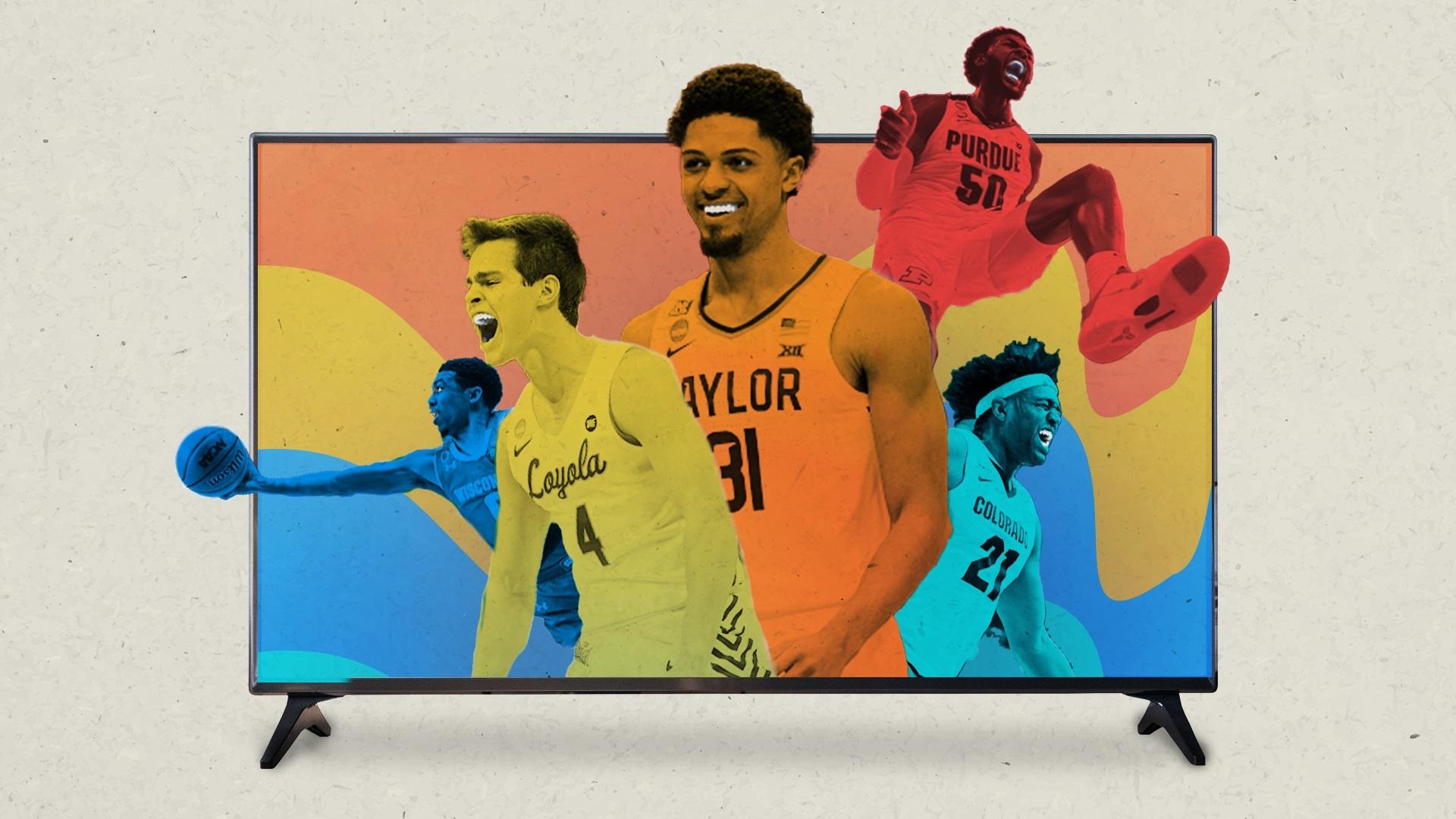 NCAA's March Madness poised for a CTV slam dunk after last season was cancelled.
The NCAA's March Madness is returning with a vengeance this week after last season's hiatus.
One of the tent poles of the U.S. sporting calendar — this year's college hoops showcase is already generating major excitement before the ball tips off Thursday in Indiana — has both fans and brands poised to make the most of this year's experience, which means it could be the maddest March to date.
Last Spring, TV spots for the three-week event had sold out early. But then along came the pandemic, which forced the NCAA to cancel the tournament. A year on, those pent-up ad dollars have flowed right back to the games, which means — according to Sportico — this could be the most lucrative year yet. The 2021 tournament will be broadcast across CBS, TBS, TNT, and truTV — and live streamed on the NCAA's March Madness Live app.
"I think people recognize it's the live game and it can be on any screen," Seth Ladetsky, senior VP of client partnerships and head of Turner Sports Digital, eSports sales and strategy, tells The Current. "It's a cultural phenomenon so people watch it wherever they're going to watch it."
Significantly, more than one third (37 percent) of the tournament's viewers will be watching outside of traditional linear TV through streaming platforms and digitals apps, according to new figures from a YouGov omnibus survey. That viewership jumps to 54 percent for adults aged 18-34. In other words, the figures offer further evidence that live sports consumption is no longer strictly the domain of linear TV, as streaming platforms beef up their live sports game.
This year's March Madness is unique in another way, as many people across the nation continue to work from home with offices still closed. That has implications for those first-round games that happen during the work day. Instead of skipping work or taking extra-long lunch breaks, this year hoops fans can watch from the comfort of their home. According to our YouGov data, 84 percent of those early round fanatics say they'll watch the daytime games on March 18 and 19. Just don't tell your boss.
This in turn could drive more viewers to the big screen in the living room, says Ladetsky.
"We might see actually a shift from, let's say a desktop computer onto a CTV or a linear broadcast because that person now might be in their living room doing work on their laptop, watching their television," he adds.
These shifts in viewing habits present major opportunities for advertisers.

When it comes to actual viewership on CTV this year, Turner Sports is anticipating an increase in both views and engagement. Between 2017 and 2019, the company already noted "exponential growth" in its CTV engagement, according to Ladetsky. NCAA figures bear this out. "We expect this year, candidly, that exponential growth to continue on CTV. And we planned for that," he says. "The CTV audience is the most engaged on all our platforms."
Perhaps because of this tilt toward CTV, and the multiple ways to watch the tournament, advertisers are keen to reach fans where they are. "We have near duplication between linear and digital advertisers, probably above 90 percent of the same advertisers," Ladetsky says. "I think people recognize it's the live game and it can be on any screen. Wherever the fan wants to watch the game, we want to be there."
According to our YouGov survey, of those U.S. adults who plan to watch the games, 62 percent say the TV is the primary screen. And a quarter of those (23 percent) will be using a streaming device such as Roku, Xbox, or Apple TV.
Ladetsky adds that streaming in particular does allow the advertiser more opportunities to market, and to serve up more relevant ads to consumers. For example, one of the big categories buying up ad inventory is the quick-service restaurant (QSR), which might be able to hit up a hoops fan on the go with a suggestion to stop at, say, Wendy's, for a burger. "As content endpoints proliferate, it definitely has an impact on a marketer's messaging and focus," insists Ladetsky. "Those things matter a lot."