International soccer on CTV finds a youthful, diverse fan base in the U.S.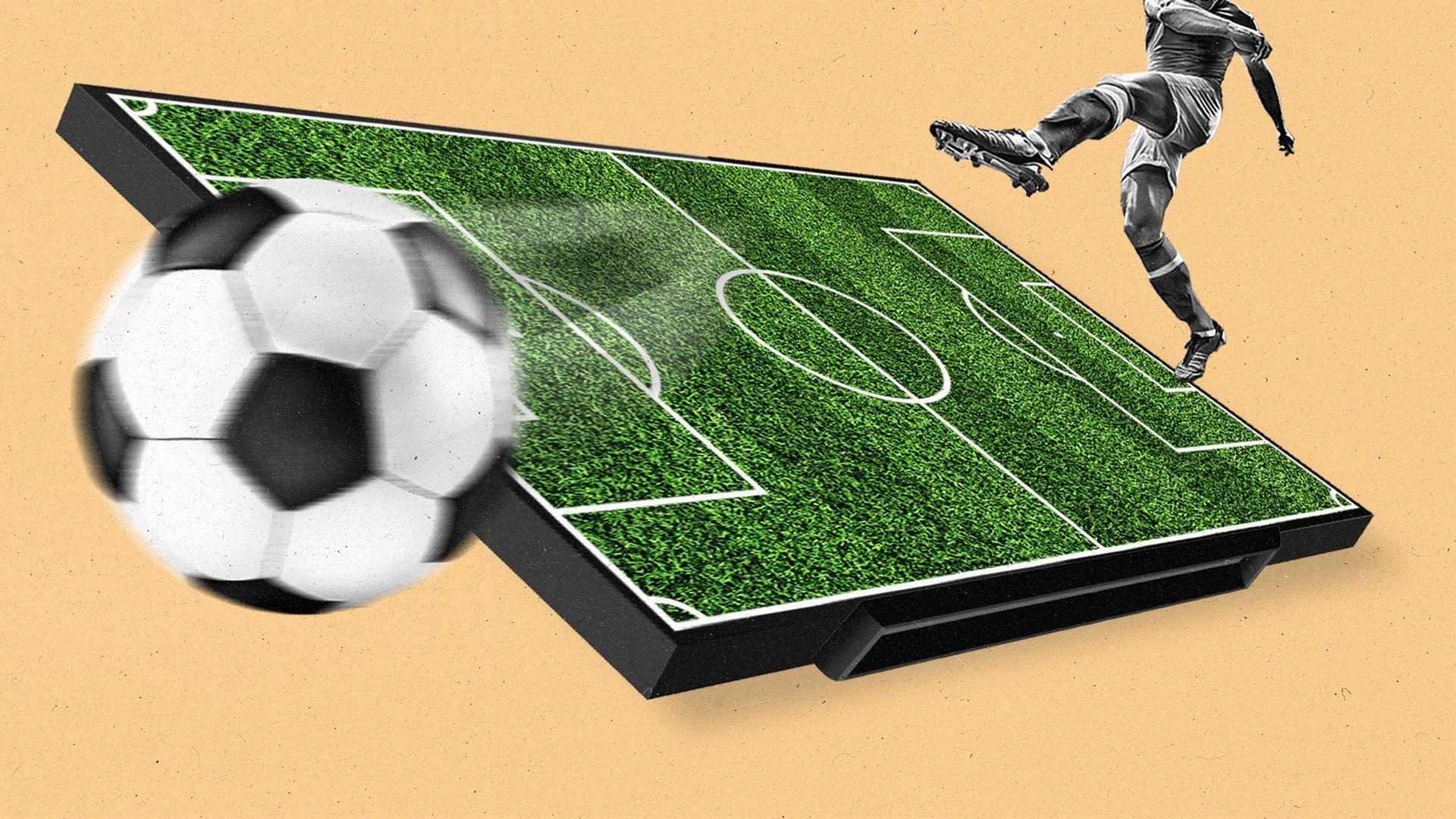 Advertisers are adapting their strategies.
There's never been a better time to be a soccer fan in the United States, especially for those who follow the big football clubs in Europe. Last weekend saw the thrilling conclusion to the season for the English Premier League, as Manchester City denied Liverpool F.C. the trophy by a single point. And this weekend promises the UEFA Champions League final — streaming on Paramount+ — with Liverpool and Real Madrid playing for the top spot in Europe.
A generation ago, international soccer in America was an expensive, bespoke offering on cable TV, with the FIFA World Cup as the main draw every four years. Now there's a plethora of international games on connected TV (CTV), in addition to Major League Soccer, which gives viewers the ability to pick and choose the clubs they want to follow. Moreover, CTV allows advertisers unprecedented access to a fan base that is youthful, diverse, and more digitally interactive than ever before.
According to new data collected in May for The Trade Desk from YouGov, of the 25 percent of U.S. adults who qualify as soccer fans, 62 percent said the availability of games on streaming services has led to increased time watching international soccer, while 55 percent said it led to increased time watching Major League Soccer in the United States. These figures are higher when it comes to the 18 to 34 demographic (69 percent and 57 percent, respectively). The data also shows that the game is attracting diverse fans: 31 percent of Black Americans and 41 percent of Hispanics identified as soccer fans, numbers that reveal these groups to be bigger fans than the average American. YouGov surveyed 1,308 U.S. adults, 335 of whom qualified as soccer fans.
For advertisers, these figures speak to the opportunity that streamed international games now offer. "It's all about the eyeballs," says Chris Flatley, VP of advertising sales at FuboTV, which defines itself as the world's leading sports-first live TV streaming platform. "As more and more people gravitate to platforms like FuboTV to consume this content, the strategies evolve," he tells The Current.
"What has made the CTV space very interesting is the ability to package traditional sports-led inventory and couple that with all the data and targeting advantages of digital media. And that's what really moves the needle," adds Flatley.
Sports marketing has long meant sponsorship deals. But now that's changing as streaming platforms like FuboTV augment their sponsorship deals and commitments with programmatic offerings. "All of this inventory ultimately flows through the programmatic pipes and the opportunity is there — whether its programmatic guaranteed (PG) or the private marketplace (PMP) — to do that," says Flatley. He explains that clients can activate against the "underlying metadata," which means that advertisers can get quite specific when it comes to targeting content.
For the sports-first platform, the numbers indicate that demand for streaming sports content is increasing. FuboTV's North American (U.S. and Canada) streaming business delivered a record $236.7 million in total revenue for the first quarter of 2022, an increase of 98 percent year-over-year. The company also saw its advertising revenue grow 81 percent (year-over-year), alongside an 81 percent boost in total paid subscribers.
Likewise, major streaming platforms promoting soccer content have all seen exponential growth in the last year: ESPN+ has gathered more than 22 million subscribers since its launch four years ago; NBCUniversal's Peacock (which features EPL games) hit more than 28 million monthly active U.S. accounts; since its launch in March 2021, Paramount+ has grown its soccer audience 111 percent over the viewership it had under its predecessor, CBS All Access, according to the Los Angeles Times.
"We started our adventure into international soccer coverage just over a year ago, and we did it with the belief that the soccer audience being young, diverse, and super passionate was a perfect fit for our streaming strategy," Jeffrey Gerttula, the executive VP and GM of CBS Sports Digital, has explained on paramount.com.
Nikki Ambrifi, the VP of client partnerships at FuboTV, agrees that the international aspect of this soccer coverage is a critical piece of her platform's strategy. This year, FuboTV acquired the rights to stream select UEFA matches through 2028 in a deal with Fox Sports. Ahead of this year's Qatar World Cup 2022, FuboTV held the exclusive live streaming rights to qualifying matches for the South American Football Confederation (CONMEBOL). "Soccer is the No. 1 international sport as far as its appeal to a person's cultural heritage," Ambrifi says. "I have hooked someone from a sponsorship perspective because they come from a country where soccer culture brings the country together."
Each week, The Current gives you a rundown of the biggest stories and latest trends from the world of data-driven marketing, including topics like Connected TV and the future of identity — all delivered directly to your inbox.