IAB CEO David Cohen lays down the gauntlet to TV advertisers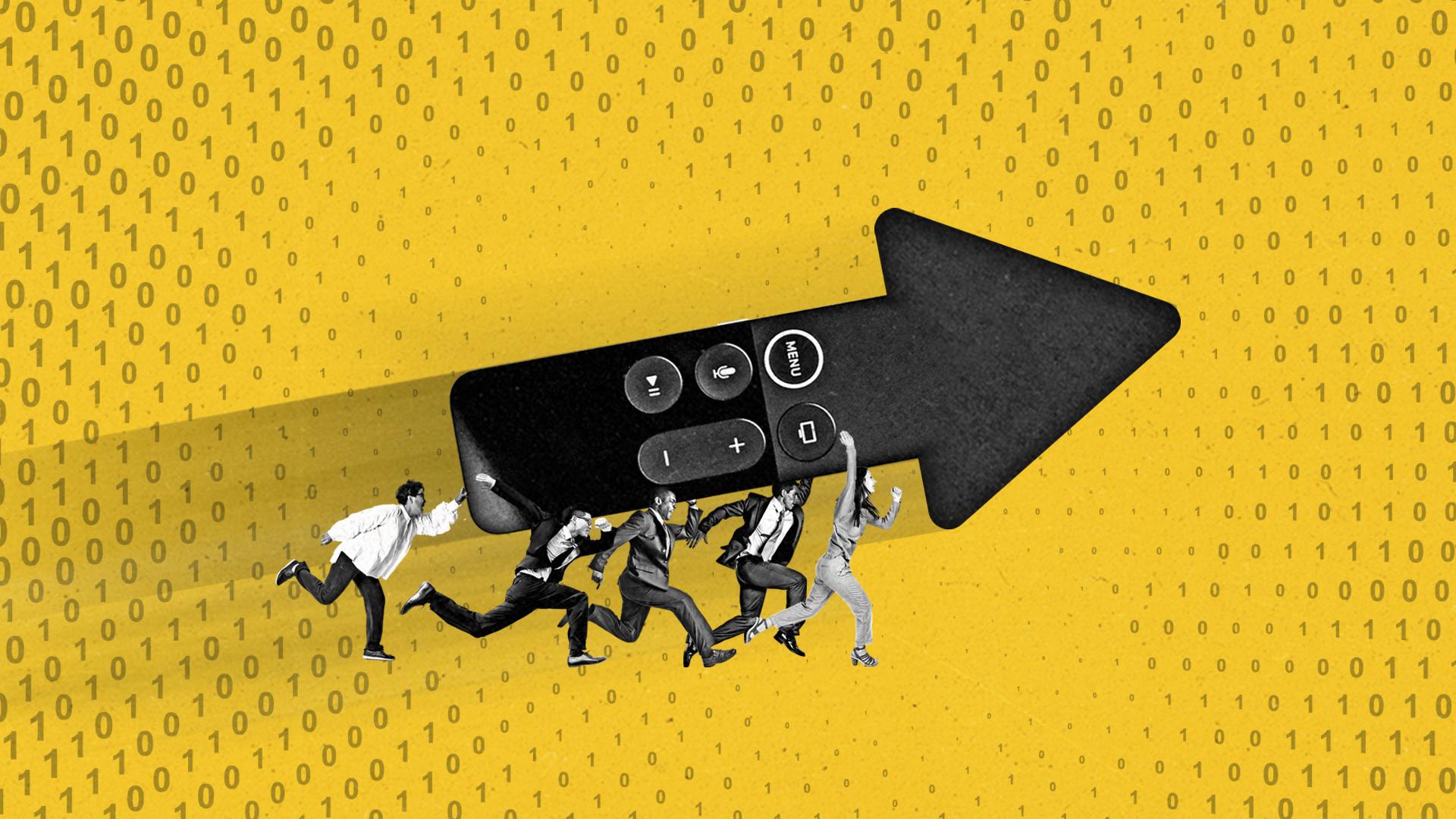 'The way you have done business over the last decade will no longer be valid.'
Television advertisers must rethink how they're buying TV, industry leaders say. And that means ditching old habits, no matter how entrenched they may be.
"The way you have done business over the last decade will no longer be valid in this new world," David Cohen, chief executive officer at the Interactive Advertising Bureau (IAB), tells The Current. "One of the inhibitors that is standing in the way of the industry is the reliance on year-on-year comparisons."
But changing how advertisers buy TV is just one piece of the equation, says Cohen. Third-party cookies, for instance, will inevitably be phased out; consumer privacy regulation is increasing throughout the world; Apple is consistently making changes that impact digital advertising with little or no warning; and how consumers watch their favorite TV shows has forever changed since the pandemic.
In the words of one of Sir Patrick Stewart's more iconic TV characters, "resistance is futile" for TV advertisers.
"You don't want to be at the eleventh hour trying to figure out how to go to market, connect with your consumers and drive your business," says Cohen. "The rise of the direct-to-consumer economy and the explosion of data usage and data assets has really made established brands sit up and take notice."
The good news, however, is that advertisers are indeed changing their habits, albeit rather slowly. Cohen points to a recent IAB report released last November, which states that only 36 percent of media buyers use first-party data to manage areas such as ad campaigns and frequency capping (or how often someone sees an ad). That figure needs to increase, he says, adding that consumer viewing habits have dramatically changed since the pandemic.
"We are looking at how sophisticated first-party data can be," says Cohen. "We need to move from cheap tonnage to an effectiveness conversation. Move from efficiency to innovation — this [inability] encumbers data-driven buying more than anything else."
Times are changing
Those skeptical that the times are changing need to look no further than upfronts in the U.S. Powerhouse publishers such as Disney, ViacomCBS, AMC, NBCUniversal were among the many who began offering their content alongside their own data-driven solutions during last year's annual dog-and-pony show. The shift was significant, as such offerings are now centerstage, not hidden behind the curtains as in previous years.
"The big push is automation," Karsten Weide, program VP of media and entertainment at International Data Corporation, tells The Current. "It's faster, less error prone, more accountable, and it's cheaper."
Meanwhile, how advertisers reach their audiences is also changing, due in large part to stricter third-party data privacy standards and a rise in automated advertising efforts. Apple, for instance, allows users to restrict cross-app data tracking in Safari and in 2023, Google Chrome says it will begin phasing out third-party cookies.
Such changes have upended digital advertising's status quo and as a result, advertisers are searching for new identity solutions to incorporate into their media buying strategies.
"The race is on to come up with alternative solutions that can authenticate traffic tied to a particular user," Weide says, adding that these new privacy standards are "game changers" and give rise to the automation movement.
CTV 'on steroids'
As consumers spend considerably less time watching "traditional linear" TV and more time streaming, Weide says the "long, slow market share attrition rate" from traditional television spending to digital is now "on steroids."
Weide's stance tracks with Zenith's 2021 Advertising Expenditure Forecasts report, which finds that global spend for online video ads will increase from $62 billion in 2021 to $91 billion in 2024.
"Now you see huge amounts of traditional TV spending being moved over to digital video. This is big news," says Weide. "Of the money that goes from traditional TV to video, about two-thirds go into mobile video and about one-third into Connected TV. These are the two hot spots for future growth."
While secure open-source frameworks, including Unified ID 2.0, LiveRamp and Blockgraph ID, are being considered, Cohen, the IAB CEO, notes that connected TV (CTV) is the model to watch because it is currently the primary beneficiary of this market sea change.
"The privacy issues the identifier world is facing — display and mobile — is driving the growth of CTV," Cohen says, noting that direct brands will continue to "steal, share, and pose significant threats to the growth and vitality" of incumbent brands.
Each week, The Current gives you a rundown of the biggest stories and latest trends from the world of data-driven marketing, including topics like Connected TV and the future of identity — all delivered directly to your inbox.