How CTV is democratizing TV for DTC brands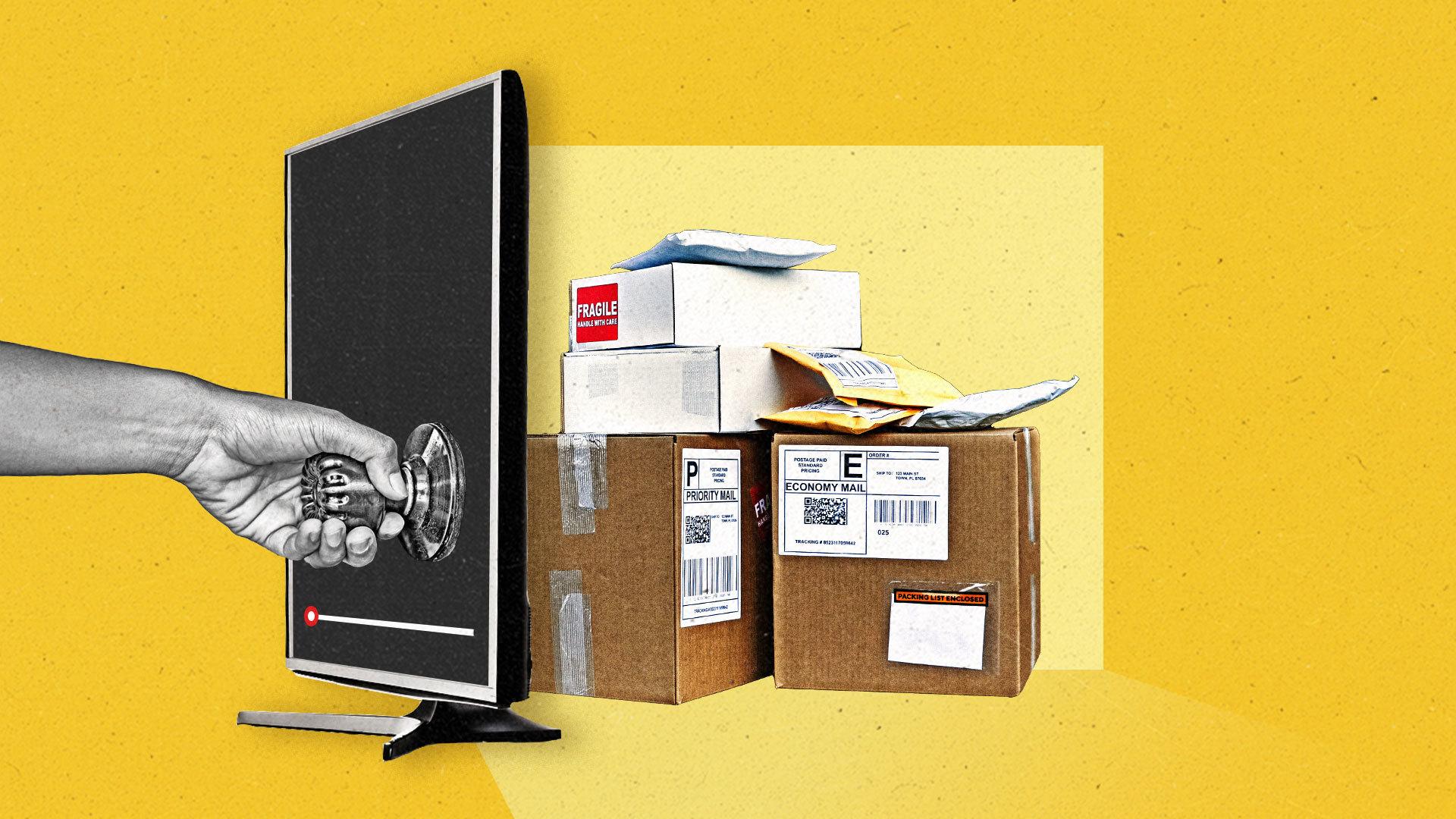 Joel Cox recalls when, during must-see TV on Thursday nights on NBC, viewers would only watch ads from major brands like Ford, Coca-Cola, and Folgers Coffee during the commercial breaks of hit shows like Friends, Seinfeld, and ER. Smaller brands were simply priced out and couldn't compete.
"It was like Fortune 100 brand after Fortune 100 brand, like Mad Men days," Cox, co-founder and senior VP of strategy and innovation at connected TV (CTV) agency Strategus, tells The Current. "All of that has changed."
Indeed it has. Cox, who works with a variety of direct-to-consumer (DTC) brands to execute CTV strategies and campaigns, says Strategus was one of the first agencies to run a programmatic CTV campaign in 2015. Since then, he has witnessed the evolution of TV as an advertising channel — from one that has historically been reserved for major budgets and broad audiences to an adaptable one, available to a wider variety of more niche segments, brands, and viewers.
"All of a sudden [CTV] opens up so much opportunity for everyone because, instead of having to budget to serve an ad for your brand of coffee to an entire state or nation, we can serve our ads to people who actively buy certain brands of coffee, or who visit a specific Starbucks location, or have [a] certain [number of] dollars in disposal income," Cox says.
"Frankly, unless you're selling air or water, not everybody needs to see your ad," Cox adds. "And so the democratization of TV is important. It's good for small business. It's good for consumers. Variety is better. Relevance is better."
From linear to digital
DTC brands across sectors are seeing the opportunity — from alcohol delivery service Drizly to men's personal-care brand Dr. Squatch to dental brand SmileDirectClub. A major draw of CTV is its flexibility. Instead of committing to a set price at the offset, brands typically have more control over their ad dollars throughout the campaign, which can make it easier to test and learn, especially for smaller brands without traditional linear budgets.
DTC cell carrier Mint Mobile, for example, is currently testing CTV and is seriously eyeing the medium for 2023, largely due to the channel's malleability. "The ability to limit spend and adjust based on our terms, not broadcaster minimums, has allowed us to test a wide array of approaches in CTV," Aron North, CMO at Mint Mobile, tells The Current.
Of course, it also doesn't hurt that streaming services continue to draw more viewers, and many brands of all sizes are redirecting their spend from linear as a result. The latest Insider Intelligence figures predict that the number of cord-cutter and cord-never households will exceed pay-TV households next year, and then by 2026, the distance between the two is expected to grow by more than 25 million. Meanwhile, Insider Intelligence predicts this year's upfront CTV ad spend will grow by 34.6 percent to $6.41 billion—about as much as total CTV spend only three years ago.
This also means that DTC brands can now share the same spaces and screens as much-larger brands. "A brand that saw $10 million in revenue last year could be running a connected TV ad right next to a Nike of the world and All State of the world," says Dan Larkman, founder and CEO of programmatic CTV agency Keynes Digital, which works with a variety of DTC brands. "That's where it really makes a big difference for DTC brands."

DTC gain
In the CTV space, DTC brands are also uniquely positioned to succeed. For one thing, DTC brands tend to have more access to first-party data because they often serve consumers online and communicate through logins and emails. When layered with third-party data, DTC efforts on CTV can be that much more effective.
"The oil and the steel that built previous generations in this country is today's data," says Cox. "Let's be frank: Prior to this, a lot of DTC was search and social. That's all well and good, but you can only run so many Facebook ads and Instagram ads and paid search ads before you're like, 'We need to fill the funnel.'"
Because they operate mostly online, many DTC brands also tend to lean into direct response marketing, where conversions can be more easily tracked. This can make the move over to CTV relatively simple. Mint Mobile, for instance, already deploys a direct response approach to its linear ads — where Mint Mobile co-owner, actor Ryan Reynolds, directs viewers to head to mintmobile.com — so it's easy to use the same ads and measure for the same results on CTV, North tells The Current.
"It's an advantage because we are already measuring the same KPIs you would want from a CTV program," says North. "Now we are simply comparing and optimizing to see if we can exceed the efficiency of linear."
Many DTC brands are already seeing the impact CTV can have on their overall advertising efforts. Take women's personal healthcare brand which worked with Keynes Digital on its CTV campaigns, and saw 4.4 times the growth of paid search conversions if users saw their CTV ad first, according to Larkman.
"If you're looking at CTV just as cost-per-action marketing, you're missing out," says Larkman. "You don't want to look at CTV as a silo. We need to be thinking about it as the overall marketing mix."