Heads are turned: How Love Island USA's coupling of scheduled romance with e-commerce heats up Peacock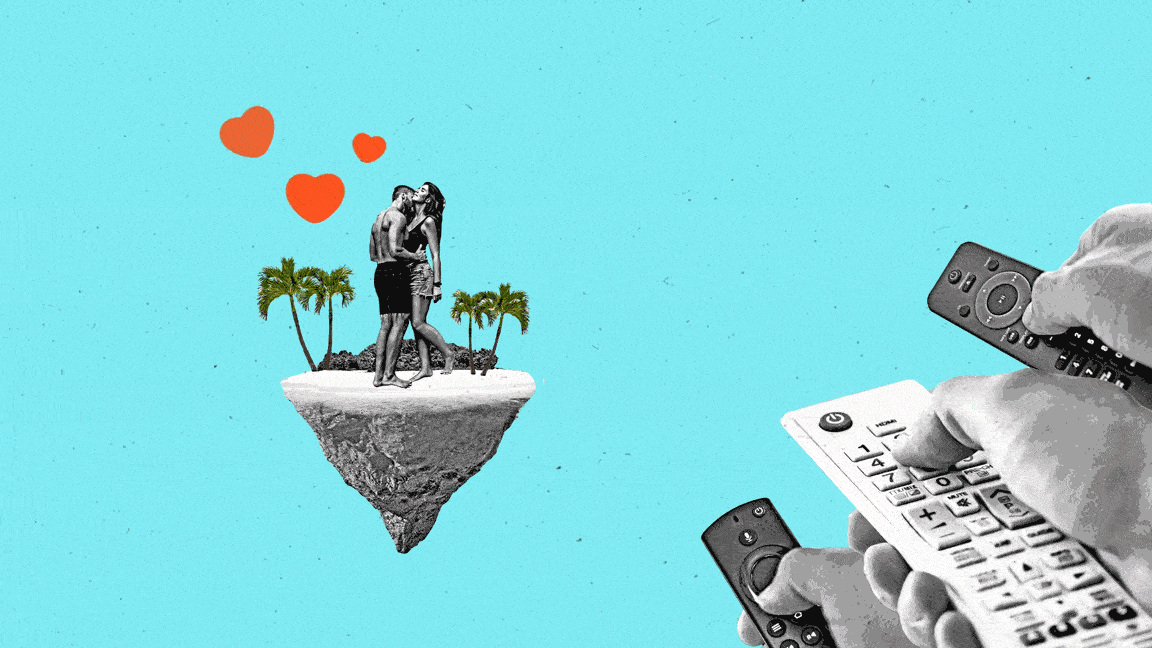 The reality TV sensation is Peacock's most streamed unscripted original series to date
When you mix sexy singles, e-commerce, the summer sun, and regular appointed streaming times, the connected TV gods smile. Love Island, the reality TV show that first grew to popularity in the U.K. and now has a sizable U.S. audience, has brought heat to NBCUniversal's Peacock streaming platform.
Similar to the past, season 4 features contestants known as "Islanders" who have to pair up to stay in their California villas and compete to win $100,000. The show, produced by ITV Entertainment, kicked off on Peacock on July 19, with Modern Family's Sarah Hyland as host. The show has seen immediate success just three weeks into its run on Peacock. The streaming service announced this week that Love Island is already one of the platform's best-performing shows. Although Peacock wouldn't divulge current numbers, when Love Island USA first began airing on CBS in 2019, the show averaged 2.6 million viewers per episode.
"Love Island USA has soared into the cultural zeitgeist and quickly claimed its place as Peacock's most-streamed unscripted original series to date," said Kelly Campbell, president of Peacock and its direct-to-consumer department. "We know Love Island fans because we are Love Island fans, and our fresh take on Love Island USA has migrated the fan base to Peacock and already become our third-largest original launch overall." 
It's a sign that streamers — whether they are rooting for Deb and Jesse or Zeta and Jeff — are tuning in to appointment-based streaming where, rather than bingeing entire seasons at once, viewers are encouraged to come back at the same time every week to tune in to the next episode, a strategy that has its roots in traditional TV. For Love Island USA, viewers enjoy six new episodes per week, with one released almost every night — Tuesday through Sunday — at 9 p.m. ET on Peacock, fueling high engagement for the platform.
While appointment-based viewing can compel and excite viewers to keep tuning in, it can also be beneficial to advertisers, which are better able to reach audiences at specific times with more targeted advertising. Streaming platforms have been working appointment-based viewing into their programming mix, with recent examples such as Disney+'s Obi-Wan Kenobi, WandaVision, and Loki, and Apple TV's Ted Lasso, Severance, and Westworld. Even Netflix, the first to introduce the binging model, has experimented with the concept, distributing season 4 of Stranger Things and season 4 of Ozark in two segments.
To further rouse viewers in real time, NBCUniversal (NBCU) has also been trying out live e-commerce capabilities through its One Platform. For example, Love Island viewers can scan the on-screen ShoppableTV QR code that appears at various moments during the show. These QR codes then bring viewers to the shoppable content on E! Online, where they can purchase apparel, home décor, cosmetics, and more from retail partnerships with companies like Quay, Yellowpop, and Kenny Flowers — all directly from the NBCUniversal checkout. It's something NBCUniversal continues to test across TV series and live settings after launching the capability in 2019 with Shop with Golf.

Evan Moore, SVP of commerce partnerships at NBCUniversal, tells The Current that across commerce integrations, viewers are 88 percent more likely to remember brands they interact with, and 78 percent less likely to change the channel, contributing to what Moore says are "double-digit increases in memorability, fostering a deeper connection between younger audiences, our content, and brands."
"When we're shopping, we want more than just a transaction — we want a full, seamless experience we feel good about," he says. "And it's not a one-size-fits-all approach. At NBCU, we look for the sweet spot of blending commerce with content using culturally relevant storytelling that makes sense for viewers and our retailing partners."
Insight into what goods streaming viewers are willing to purchase during a particular show can benefit the platform, retail partners, and advertisers on the platform in myriad ways, explains Moore.
"As you look at the larger streaming environment, commerce-enabled activations bring advertisers a wide variety of benefits, from collapsing the purchase funnel with tangible results, to unique custom creative, to data-enabled targeting and more," says Moore. "Looking ahead, there is much room for growth for the industry as we dive deeper into shoppable premium TV with advanced technology."