Halloween spending to soar to record levels, with a helping hand from data-driven media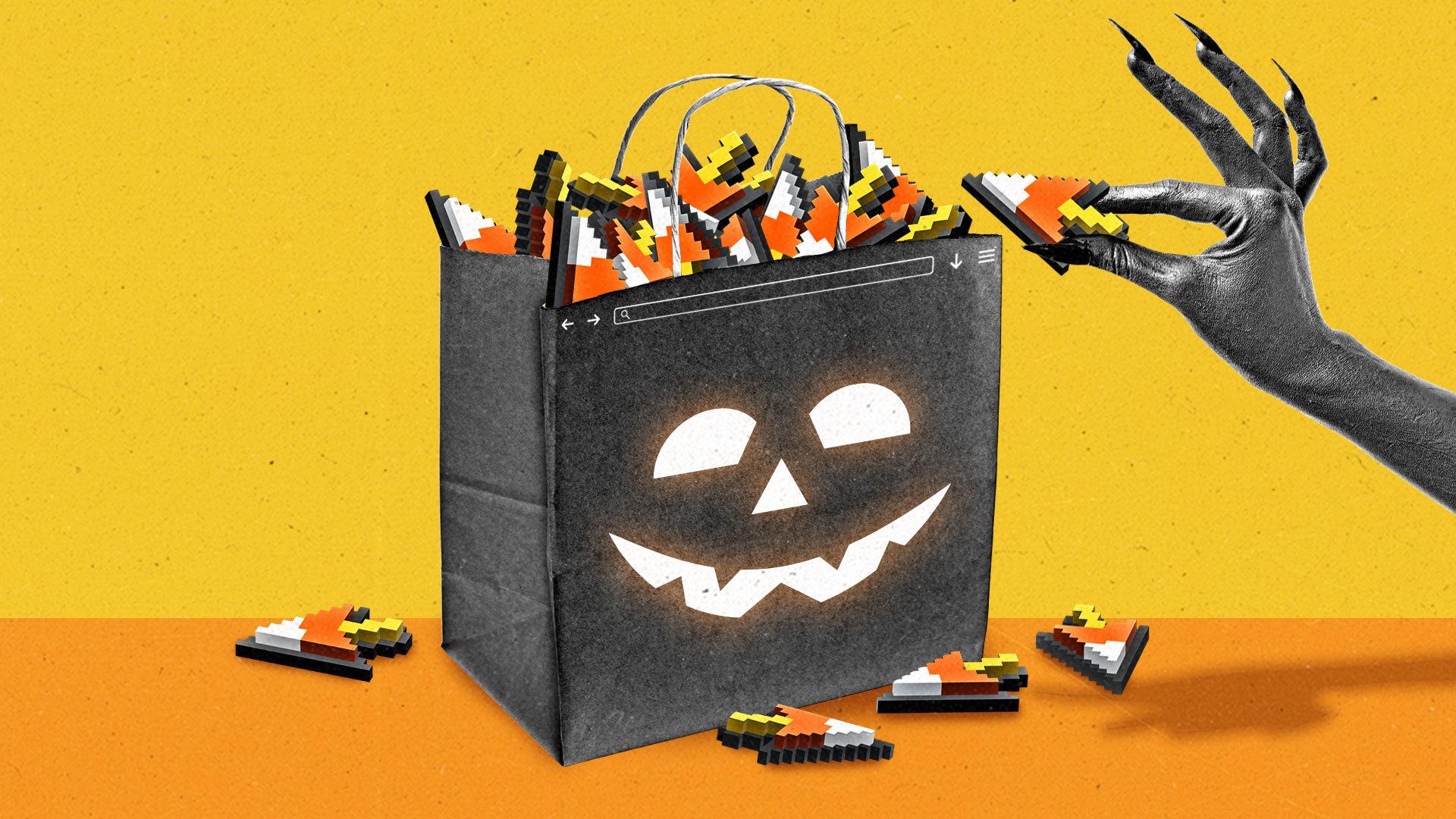 This Halloween, expect to see your friendly neighborhood pooch dressed up as a pumpkin or a hot dog, a bat or a bumblebee. These are the top trending costumes for pets, according to a recent survey commissioned by the National Retail Federation. Spending on pet costumes is on target to reach an all-time high of $710 million. That's something to bark about.
In fact, the survey reports participation in Halloween festivities this year is anticipated to reach pre-pandemic levels, driving expected spending to a record $10.6 billion as shoppers splurge on costumes, candy, and spooky decorations. With COVID-19 restrictions now in retreat in the United States, consumers are ready to party like it's, well, 2019. At the same time, most consumers are being thriftier because of inflation, which means retailers must be sensitive to that reality with targeted sales and promotions.
"Economic concerns — including inflation — have changed the spending habits for many this year and a growing number of customers are feeling financially pressed under rising economic strains," Kara Rousseau, the VP of marketing at Walmart Connect, tells The Current. Leveraging insights from its customer data, the retailer reports that its shoppers are looking for ways to stretch their dollar further. In fact, 60 percent of surveyed Walmart customers say they will spend more time this Halloween comparing prices.
"Searches for seasonal items, including fall and Halloween as well as Christmas décor, continue to gain traction on Walmart. Early predictions show Black Friday/Cyber Monday shopping will likely be up this year as customers remain price-focused and seek out the best deals," adds Rousseau, noting that Walmart Connect has insights into how 90 percent of America shops.
On the face of it, the country is returning to a pre-pandemic norm, but when it comes to shopping, most retailers recognize that marketing has changed in the intervening few years. The game changer this time around is the dominant presence of retail media networks, which allow advertisers to connect with the consumer with more precision, allowing for a more holistic view of a customer's shopping journey.
This year, Walgreens Advertising Group (WAG) launched a new, self-serve audience and measurement solution to give brand advertisers the ability to reach prospective customers on the channels where they're inclined to buy. "WAG knows what its customers buy, or would be interested in buying, and we help — especially in inflationary times — deliver new offers and new options to consider," Jonathan Lustig, the head of revenue for Walgreens Advertising Group, tells The Current. "The fact that these audiences are available across the open web, to be leveraged with whatever media channel or inventory provider an advertiser chooses, has made our clients really understand — and be excited about — the power that this opportunity gives their brand." 

Moreover, retail media networks can help close the loop for advertisers between online and offline activity, driving in-store sales. Almost two-thirds (63 percent) of American consumers plan to shop in person this holiday season, according to a recent survey cited by Insider Intelligence, even as they search for inspiration online. "We can geotarget by what's in-store, so we can serve you offers for your favorite candy at the store where it's in stock," says Lustig. "Let's face it, chocolate treats sell out fast this time of year."
Meanwhile, many retailers have amped up their social media content to inspire younger shoppers to get back into the Halloween spirit. Last year, according to the National Retail Federation, young adults — 18- to 24-year-olds — ghosted the celebration. But this year, many major retailers have generated content on TikTok to inspire shoppers on their respective platforms.
A case in point: If you're still looking for ideas for your beloved pet, this long-suffering dog can maybe help.