Google unveils latest cookie replacement. Here's what marketers are saying.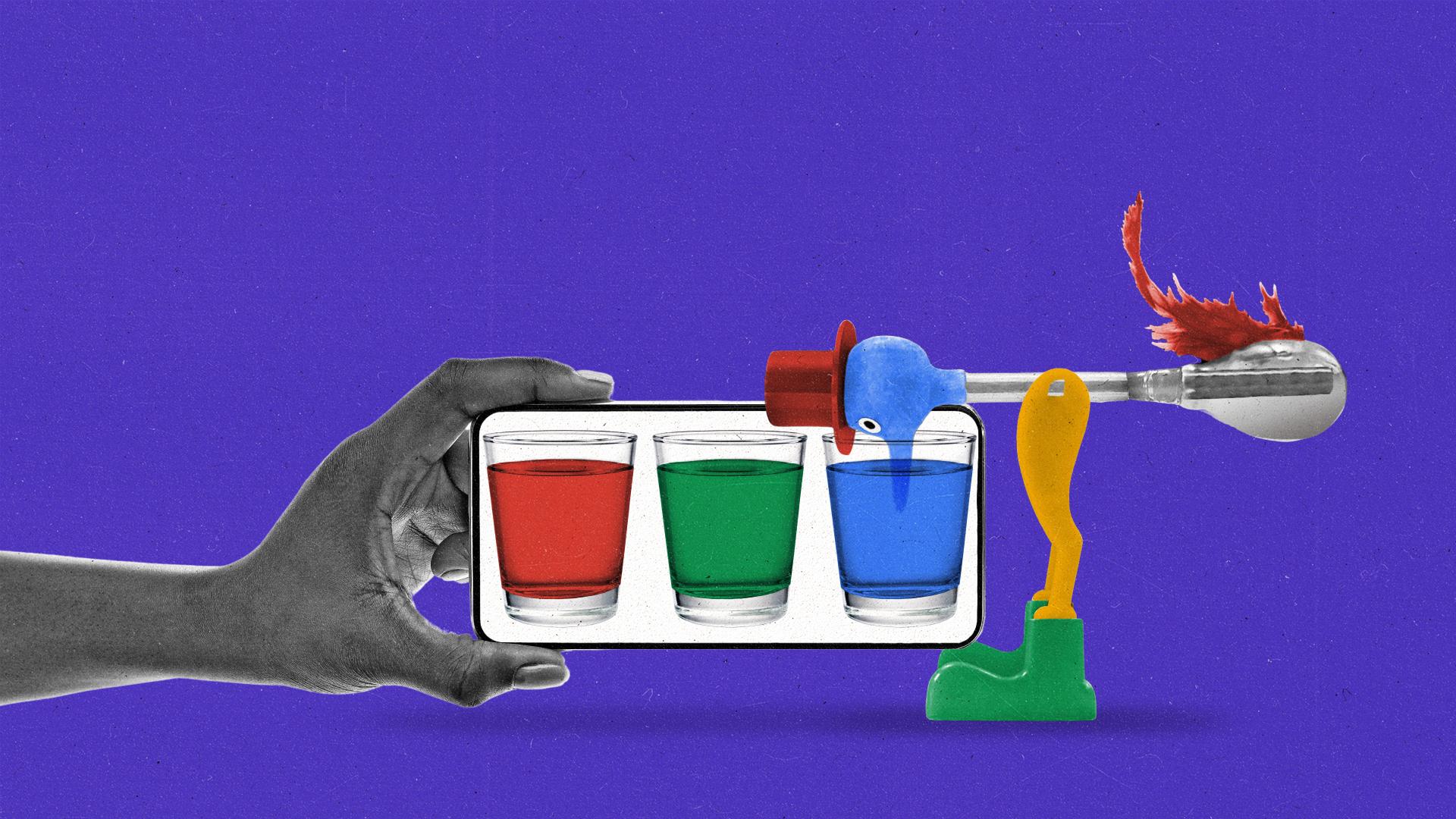 Google last week debuted its much anticipated replacement for third-party cookies, dubbed "Topics API," just seven months after scrapping plans for its previous cookie replacement — "Federated Learning of Cohorts" — or "FLoC" as it was commonly known.  
It's all very confusing, yes. Important details surrounding Topics — such as how measurement and frequency capping will work — have yet to be released. And unlike other identity solutions coming to market, Topics will be limited to the Chrome browser.
Even before Topics launches, marketing leaders are weighing in on the identity solution and whether it will be an effective replacement for third-party cookies.
"Google has provided little detail on the measurement aspect for Topics and whether they will enable measurement through its Privacy Sandbox or another mechanism," Loch Rose, chief analytics officer at Publicis' Epsilon, tells The Current. "Media delivery will be impacted since optimization on a limited set of attributes that expire will impact the feedback loop. Frequency capping will remain a significant issue for advertisers as well as consumers since Topics does not solve for that."
Topics explained 
AdExchanger described Topics as "FLoC 2.0," though Topics will lack much of the precision its predecessor brought to the table. Here's how it works: Chrome will curate a list of Topics based on a user's browsing history. And each week it will add one Topic based on those interests. After three weeks, Chrome will automatically delete those Topics and start anew.  
For example: If someone visits the websites ESPN, Bon Appétit, and TripAdvisor, their Topics would (likely) be "sports," "food," and "travel." Those Topics would then be shared — and only shared — with the specific website they visit, as well as the website's advertising partners.

As it stands, Topics will not inform advertisers if "sports" means tennis, football, or golf — it will simply be "sports." Additionally, Topics will not break down the content on any given page. This means The New York Times, for example, will be classified as "general interest" — even if the user exclusively reads business stories on the publisher's website. 
There's also the question of whether publishers will opt-in to Topics. "Google needs to be clearer about the controls and value proposition for publishers," says Rose. "This still seems like a recipe for taking data from valuable publishers and allowing it to be used to deliver advertising on other publishers, which will incentivize publishers with the most valuable inventory to opt out – assuming that Google makes it possible for them to do so."
If you want to get in the weeds on the inner workings of Topics, we suggest checking out this post by journalist John Koetsier.
What industry leaders are saying
The Topics API is widely seen as privacy-conscious for consumers, though there are some drawbacks as a result. "It's a big improvement over FLoC," Melinda Han Williams, chief data scientist at Dstillery, tells The Current. "It will be a useful tool for broad reach awareness campaigns, but advertisers looking for precision, customization and maximum efficiency will need to focus on alternative identity solutions."
If Google sticks to its schedule, third-party cookies will eventually be phased out. Chrome, meanwhile, is the most widely used browser with a global market share of 64 percent. And advertisers on third-party cookies to target consumers with ads based on their browsing history.
"We have not gotten any questions from clients," David Dykes, media director at BaldwinAnd, tells The Current. "Frankly, there have been so many fits and starts with the removal of cookies that their energy is better spent elsewhere until something actually goes into effect." Another executive, from one of the major holding companies who asked to remain anonymous, echoed Dykes' sentiment: "Most people I've spoken with are telling me, 'Let me know when a change is actually going to happen.'"
BaldwinAnd, which counts Volvo, Coca Cola, BMW, and Bridgestone as clients, says it's unsure how effective Topics will be out of the gate as Chrome users can completely turn off the feature. "That's effectively shutting down interest-based information for advertisers," says Dykes. "This might be acceptable for large brands with broad awareness campaigns, but it could hurt niche or performance campaigns." 
Others take issue with the number of "Topics" that will be available. Google says there will be 350 at launch but adds that figure may grow. Still, "that may not offer the granularity that brands have come to expect from digital campaigns," says Dykes. "The difference between 'athletic sneakers' and 'casual sneakers" is significant. And I'm concerned the current number of Topics won't allow for this type of nuance." 
Industry leaders are also eager to learn more about Google's latest initiative.
Gruia Pitigoi-Aron, SVP of Product at The Trade Desk, is interested to learn more about Google's new initiative. "As an industry, it's in everyone's interest to develop new approaches to identity that preserve the value exchange of the internet, while improving consumer control over privacy," he said. "For example, Unified ID 2.0 has been designed from the ground up to provide a better foundation for identity for everyone. We welcome discussion around all industry proposals aligned with these goals."

Each week, The Current gives you a rundown of the biggest stories and latest trends from the world of data-driven marketing, including topics like Connected TV and the future of identity — all delivered directly to your inbox.