First-party and retail data will be tested this holiday season as cookie sunsetting approaches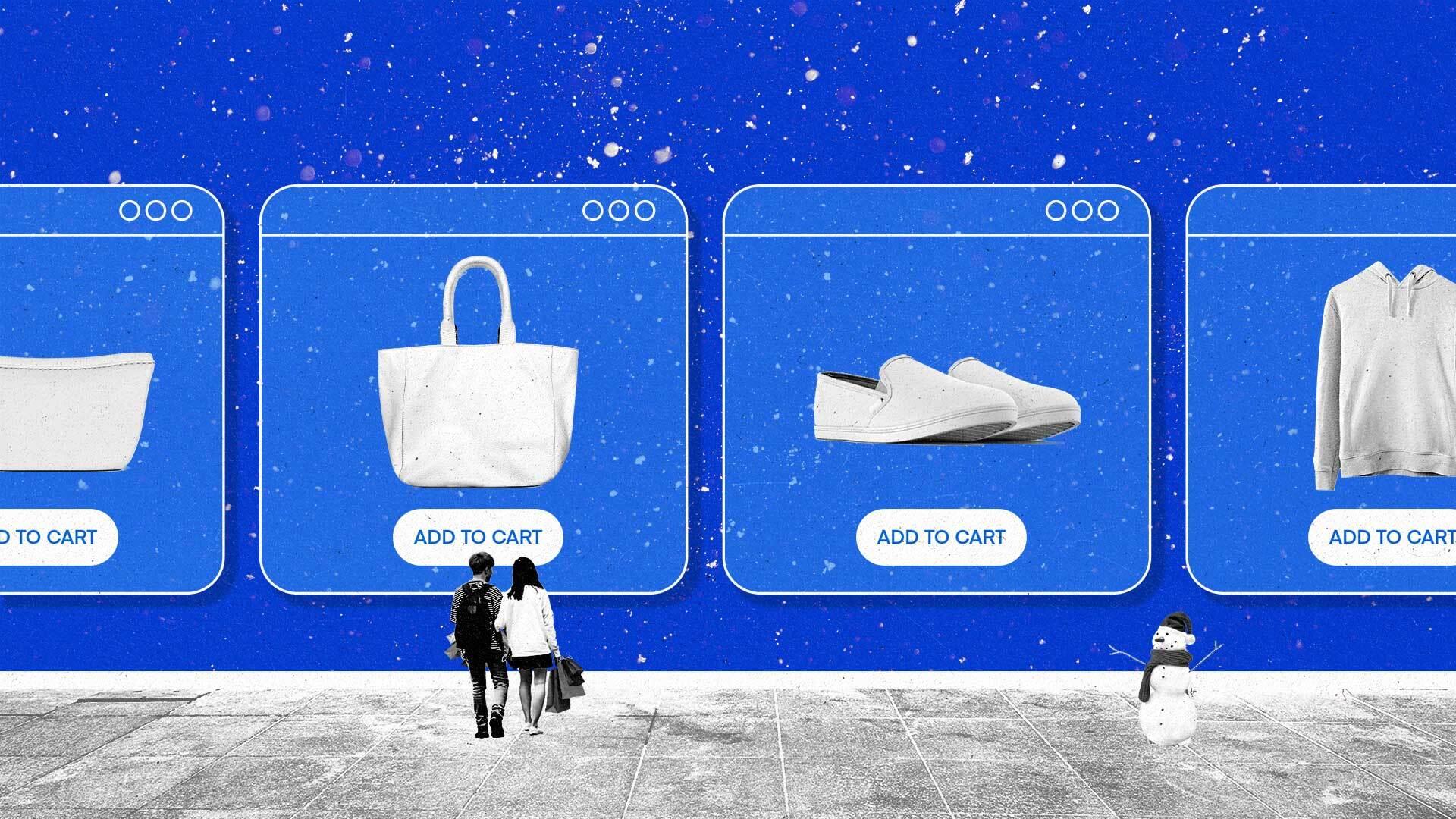 'Tis the season when first-party data and retail data are truly put to the test.
Marketers have been experimenting with both types of data — in some cases, as cookie workarounds. Now that the deprecation of cookies is rapidly approaching in 2024, those experiments are turning into veritable advantages.
"With their access to rich transactional data, retail media platforms give the promise of real-time feedback on what's working and where to focus," says Alex Steer, global chief data officer at Wunderman Thompson. That's an advantage during the critical holiday season, when some brands vie for the bulk of their sales.
"First-party-data adds a smart layer on top of this, allowing us to focus on where we know the demand is and make intelligent trade-offs at a customer level," Steer adds.
Brands have been turning up their first-party data collection efforts, leaning on their data stores to better understand their customers by using approaches like psychographic analysis, and increasing their revenues in the process. This comes as publishers also progressively turn to collecting and building audiences with first-party data.
Retail data, meanwhile, gives advertisers access to retailers' sales data, which is just about as close as one could get to customer intent and purchase behavior. This could provide valuable insights from one holiday season to the next, but also beyond: GroupM predicts ad revenue from retail media will surpass that of TV — even when including fast-growing connected TV (CTV) — by 2028.
"Brands can be more targeted, in more media this year, from digital display and video to broadcaster VOD [video on demand] and even OOH [out-of-home]," Ed Cox, founder of media agency Yonder Media, tells The Current.
The gift of data
Recent research found that first-party data is already a favorite among marketers, with 69 percent saying they plan to use first-party data in their holiday campaigns this year. At the same time, 91 percent of U.S. advertisers say they plan to maintain or increase their retail data investment in the coming years.
Hudsonville may just be among them. The brand's media partner ran a display campaign on Walmart's demand-side platform to tap in to the retailer's shopper data and drive sales for its Little Debbie cobranded ice cream line. Hudsonville built audiences made up of its lapsed and recent buyers, and layered in Walmart's personas as well as people who had recently made a purchase in the category.
Hudsonville's ROAS on the campaign exceeded its goal by more than 2.5 times, showing the positive impact that first-party and retail data can have on the bottom line. The brand is planning an incremental campaign this holiday season to push its seasonal flavors.
"As privacy and data laws make it more difficult to glean insights on specific audience lifestyles and behaviors, blending first-party data with retail data will provide strong targeting capabilities at an aggregated level, with the sort of rich and reliable insights to which we've become accustomed," Tim Ainsworth, executive director of brand experience at McCann, tells The Current.
The future of holiday advertising
For advertisers looking for even more innovative ways to make use of retail and first-party data, the growth of shoppable ads on CTV bodes well as consumers hunker down for cozy winter night watch-a-thons.
NBCUniversal and Walmart recently partnered to offer shoppable ads on the reality TV series Below Deck Mediterranean, while Vizio and Home Depot released Merry & Bright, a shoppable content series with scannable QR codes that will take viewers to a "Shop the Look" page displaying on-screen products.
Viewers seem to enjoy buying what they see in their favorite shows: U.S. shoppable media buyers are expected to surpass the 100 million mark in 2025, according to an Insider Intelligence forecast.
As retail data becomes more popular with advertisers, retailers' data banks have the potential to expand in volume. With the added context of inflation keeping prices high, it's no surprise that customers are eager to nab rewards for loyalty: a survey found that 84 percent of shoppers reported getting discounts through retailers' loyalty programs this year. Beauty retailer Ulta is reportedly already seeing loyalty members drive 95 percent of sales.
"The data that comes back from customers and from retail platforms is a rich source of insight. Brands should be mining it for insight that goes beyond just how they manage last-mile performance campaigns, to understand which parts of their overall proposition, messaging, and media are cutting through and driving response," says Steer.
"As the old song so nearly said, 'tis the season to sort out your data."
Subscribe to The Current newsletter