Europe's top football leagues eye American fans as streaming giants bet on live sports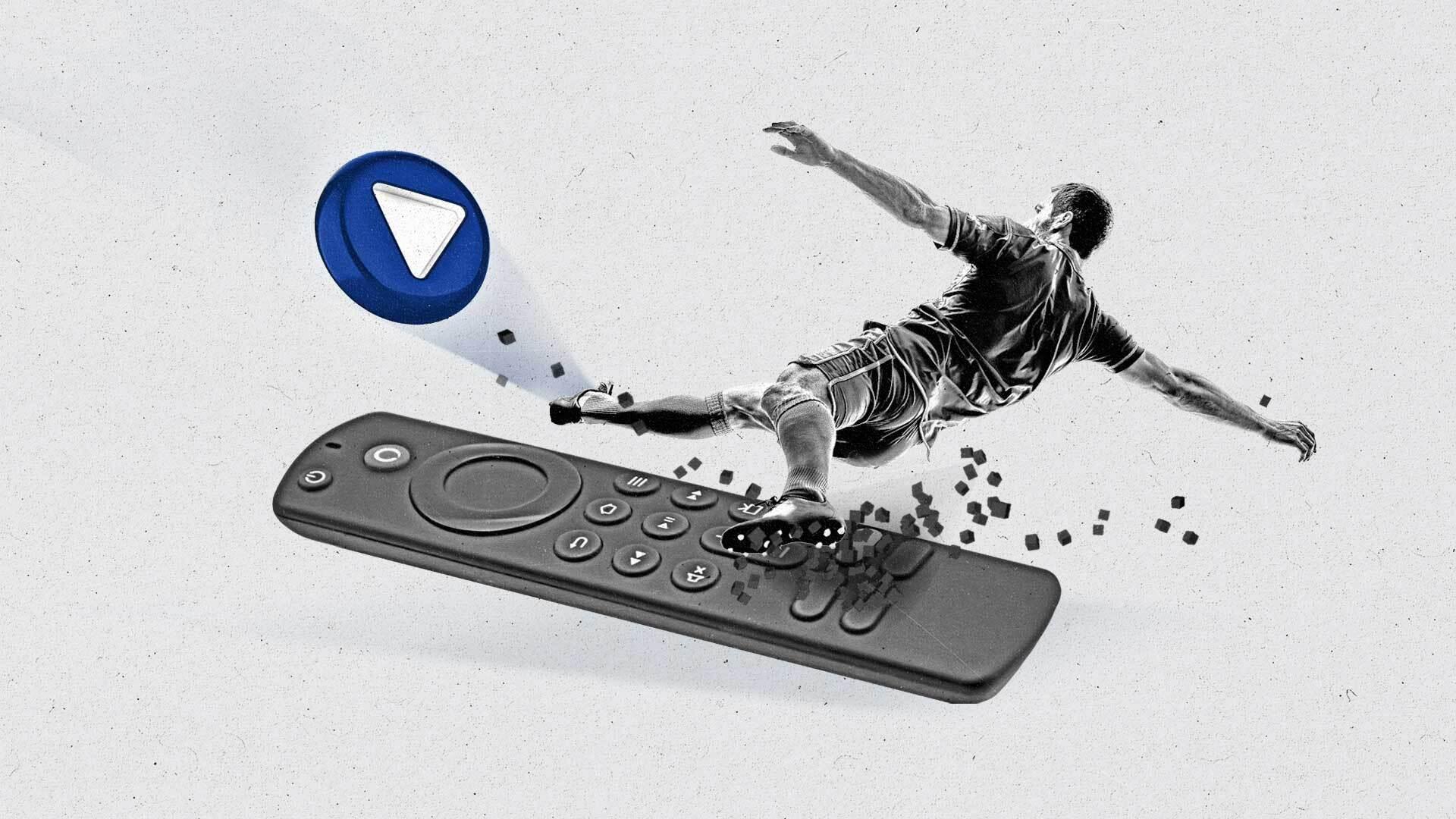 Soccer's increasing popularity in the U.S. has long been overshadowed by American football, basketball, and baseball's much bigger audiences.
This summer however, the arrival of Lionel Messi on American shores, arguably the best soccer player in the sport's history, could herald an era to challenge that long-held dominance in viewing, with Apple registering 300,000 new TV+ subscribers since June.
Could this signal a new chapter in the streaming wars? One where live sports replaces original content as the offering of choice to entice subscribers, and where soccer goes truly mainstream in the U.S., courtesy, in part, of some of the world's top talent gracing American screens.
This trend could offer global streamers and advertisers an increasingly growing cohort of sports fans and consumers to target — a welcomed opportunity, as some of Europe's top football leagues look internationally to find new fans and revenue channels.
"The U.S. is probably the fastest-growing market for football [soccer in the U.S.], where the Premier League, La Liga, and Serie A have all seen large increases in TV rights value," Ben McMurray, senior analyst at Ampere Analysis, tells The Current. "Fans of major competitions will typically see the platforms hosting their favorite leagues as 'must-have' subscriptions and so subscriptions, and hence revenues, are highly dependent on acquiring these rights."
Soccer or football?
American streaming giants have been on a live sports binge lately. But they've actually been inking deals with Europe's top football leagues for a while now. In 2019, Disney's ESPN+ secured domestic rights for Germany's Bundesliga in a six-year deal, while in 2021, Paramount+ acquired rights for Italy's Serie A in a $220 million deal over three years.
Those numbers will likely pale in comparison to what could happen in the coming years, as European football looks for more real estate on American screens.
Apple's $2.5 billion deal with the MLS was the starting whistle. The tech giant is also rumored to be gunning for Bundesliga's U.S. rights once the ESPN+ deal expires. Although a couple of years away, the Premier League's renewal auction for its U.S. rights is likely to fall right around the 2026 World Cup, when soccer interest in the U.S. will likely have reached a fever pitch.
To be sure, even then we might not see the kind of money paid for NFL or NBA streaming rights, like when YouTube shelled out $14 billion last year to show the NFL's Sunday games in a seven-year deal.
Nonetheless, as streaming giants tighten their purse strings and shy away from big-budget originals to attract subscribers, European football streaming rights' relative affordability could be just the ticket.
"The leagues have exploited the intense competition between media companies, who are seeking to differentiate their streaming services by extending sport rights deals to cover both their linear and streaming assets," Adam Dalrymple, research analyst at Enders Analysis, tells The Current. "European football is much cheaper than the NFL or NBA in the U.S., but still popular enough to drive viewing on these platforms."
Kicking off
On the other side of the Atlantic, Europe's top leagues are looking to overseas rights, especially in the U.S., as their next driver of growth.
The Premier League became the first major European football league last year to see its overseas broadcasting rights valued at higher than its domestic ones, after NBC renewed its deal in a $2.7 billion payday for the English league over six years. The previous NBC deal was worth $1.1 billion.
England's top football league now has 27 percent of its international broadcast partnerships with streaming partners, up from 6 percent in 2019, says Ampere's McMurray.
According to McMurray, a recent Ampere consumer survey across 25 countries showed that the Premier League was the most popular football league in 56 percent of surveyed countries (including the U.S.), more than the respective domestic leagues of each of the countries surveyed, which were the most popular league 44 percent of the time.
Not all leagues in Europe are experiencing the same good fortune. Only Spain's La Liga has managed to increase income from TV rights over the past few years, in part thanks to an eight-year, $1.4 billion deal with ESPN in the U.S. signed in 2021.
La Liga's domestic TV rights, however, still make up 58 percent of its rights revenue. Germany's Bundesliga and Italy's Serie A have seen drops in TV rights income, even as they go on an international offensive of their own.
"Many of the top-tier domestic rights in Europe seem to have stagnated domestically against a background of rapidly inflating rights," says McMurray. "Most of the growth is now coming from international rights."
Now playing in America
Soccer fans in the U.S., unlike in Europe, are accustomed to going online to watch matches. "The majority of soccer events have not been prime-time content in the United States," Eric Sorensen, director at Parks Associates, tells The Current.
That could be a boon for streaming providers: research from Parks Associates shows that 62 percent of soccer fans are willing to pay up to $20 a month to watch matches, the highest percentage of any sports fans. Soccer's tango with streaming could also benefit from streaming's high penetration in the U.S., with data showing that 87 percent — or 113 million — of all internet-connected homes in the U.S. subscribe to at least one streaming service.
If Messi's effect on Apple TV+ figures is any indication of the star power that Europe's football legends can command, even on the eve of retirement, we could be about to witness a lot more interest from European leagues and American streaming giants in spreading the soccer gospel in America.
"A lot of the leagues are looking at this MLS deal and seeing if it's going to help drive revenue, drive engagement, and make more fans of the sport," says Sorensen.
Subscribe to The Current newsletter