DTC brands increasingly see the advertising opportunity on the open internet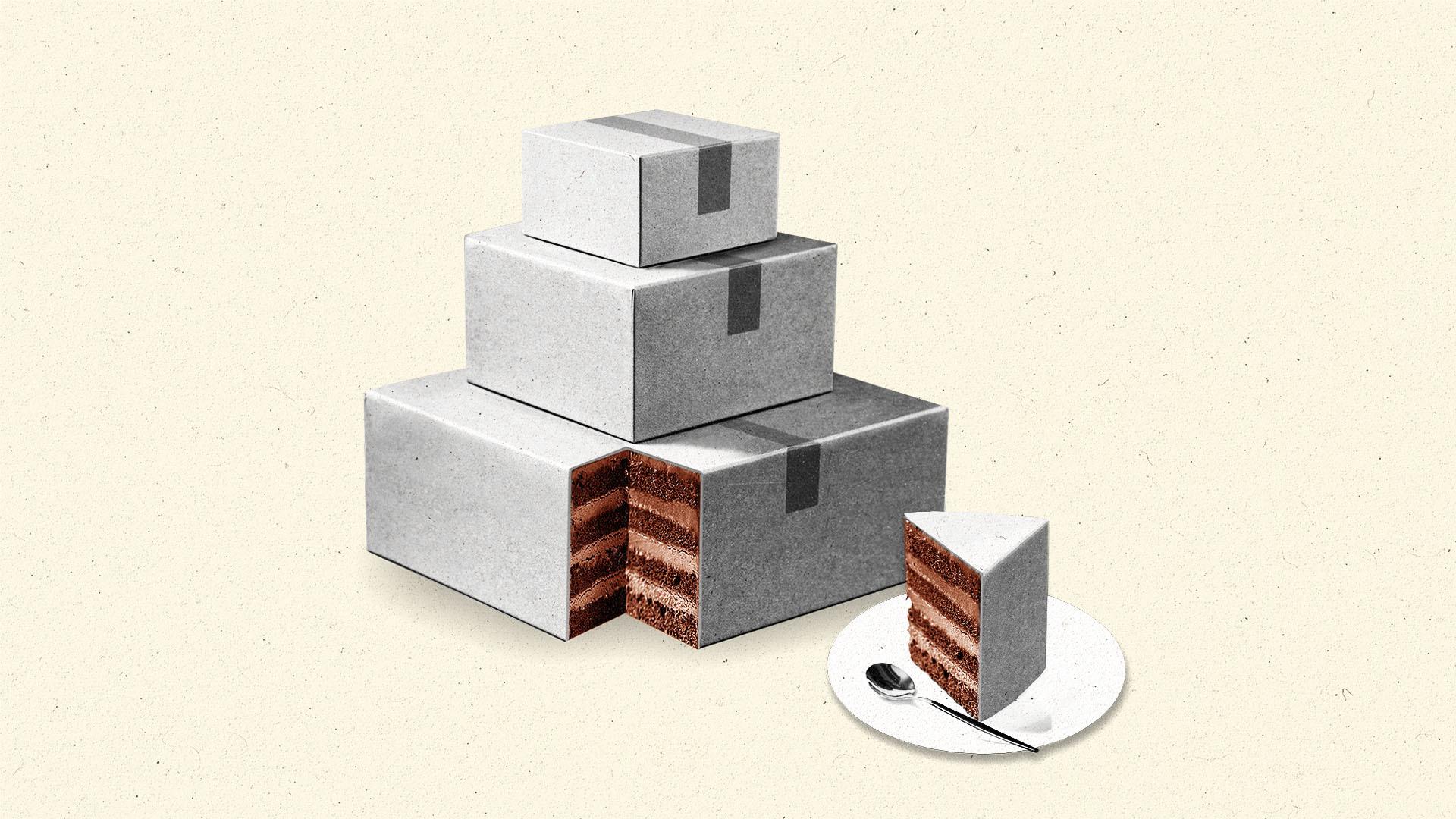 Dollar Shave Club's viral "Our Blades Are F***ing Great" 2012 ad created a new chapter in the consumer marketing playbook, paving the way for scrappy consumer goods startups to take on entrenched giants like P&G and Unilever.
In the decade since, DTC brands like Warby Parker, Casper, and Bonobos have grown into household names. Disruptive business models and crisp branding, together with the shrewd use of social media and reliance on performance-driven channels like search, have contributed to their success.
As media fragments and consumers disperse across ever more online properties, however, direct-to-consumer (DTC) brands are starting to adapt how they go to market.
Advertising leaders who spoke to The Current highlighted that DTC brands' investment in open internet channels like connected TV (CTV), digital out-of-home (DOOH), and audio has been growing. CTV, in particular, is becoming an important part of many brands' marketing mixes, especially as streaming giants from Netflix to Disney+ turn to ad-funded plans to support their platform growth goals.
While a survey last year showed that up to 61 percent of DTC marketing budgets are still invested within the duopoly's walled gardens, the wider trend is unmistakable: Last year, spend on Meta and Alphabet-owned properties dropped below 50 percent of U.S. digital ad spend for the first time since 2014.  
Direct to CTV
An April survey from media company Digital Remedy and research firm Dynata found that over two-thirds of DTC brands use CTV and over-the-top (OTT) digital TV advertising channels, and 57 percent planned to increase spending in CTV/OTT in the first half of 2023, up from 43 percent in the first half of 2022. Of those looking to increase their CTV spend this year, 65 percent are first-time advertisers on the medium.
This growth comes from marketers' recognition that CTV is quickly improving in its ad offerings, with respondents citing higher-quality inventory and measurement capabilities as the reasons behind the budget increases. The spend is set to come largely from other channels like social, search, and mobile apps, though 39 percent of marketers surveyed said theyincreased their total media budgets to accommodate for CTV.
"Some benefits to DTC brands include incremental audience reach for those who no longer access linear programming, access to a wider variety of creative ad executions, easier geotargeting and audience targeting, and the ability to follow users to other devices by exposure (ACR)," says Ryan Gilbert, VP of digital media at Rain the Growth Agency. "CTV advertising also provides a higher level of attribution than linear and a lower barrier to entry than linear."
Younger consumers, especially, tune in to CTV, creating a highly relevant audience for DTC brands. The lower financial barrier to entry also means that DTC brands are now accessing a large-impact channel that was previously reserved only for the biggest of spenders.
Still, DTC brands typically "chase short-term, high-ROAS platform results," says Gilbert — something that's becoming more available for DTC brands with new ad formats, like shoppable ads on CTV. But the hunt for pure conversions, and leaving brand-building as an afterthought, can be damaging in the long run.
"[A performance-first approach] is where startups and scale-ups thrive, until they smash face-first into the glass ceiling of growth-deceleration, and realize they're addicted to PPC [pay per click] as they buy the CEO of Google a new Tesla every week," Dan Cullen-Shute, CEO at creative agency Creature, told The Current in October.
Advances in Generative AI (GenAI) could further increase CTV's appeal to DTC brands. Already, dynamic creatives and GenAI-created ads promise to dramatically reduce the cost involved in producing video ads. "Brands and agencies will always look to do more with less when technology allows," says Gilbert. "If generative AI proves it can create a similar amount of production value in less time, then we would expect more investment into ads and less in creative going forward."
DTC outdoors
 If CTV is becoming a vital medium for DTC brands to reach customers in the comfort of their homes, its out-of-home counterpart is also asserting its importance in the media mix.
"DTC brands have been increasingly investing in DOOH as growth matures to a level where typical means of performance marketing, such as search and social, hit a point of diminishing marginal returns," says Stephanie Gutnik, global chief strategy officer at Billups, an OOH media company.
Some of DOOH's capabilities mesh particularly well with DTC brands, which often cater to well-defined consumer niches. These include being able to turn campaigns on and off instantly, getting hyper-local, contextualizing creative and utilizing multiple screens to reach consumers at various touchpoints throughout their day.
"Between rolling out into brick-and-mortar flash sales, taking advantage of current events, and playing creative off of real time, there are so many reasons why DTC brands should be looking into DOOH as a viable growth channel," says Brian Rappaport, CEO at Quan, an OOH agency that works largely with DTC brands.
"Toss in measurement (top to bottom funnel) and it truly can be much more than just an awareness play — and we're seeing DTC brands realize that now."
Hearing the DTC music
Far from the "spray and pray" days of radio ads, today's audio and podcast ads sport much more sophisticated targeting capabilities. And the ability to edit an ad even after it's released enables brands to keep their ads up to date with minimal follow-on investment.
DTC advertisers are increasingly turning to podcasts, says Gabriella Gregoris, group business director at Acast, buoyed by audio's strong performance in bottom-of-the-funnel campaigns. She points out that podcasts demand the highest levels of attention compared to any other media channel, while longer dwell time leads to higher conversion rates.
"Combining that with the high levels of trust between a host and their audience, you have the perfect environment to run performance-driven media campaigns for DTC brands," says Gregoris.
Some challenges remain. Many podcasts are still bought on a show-by-show basis, which "limits scale and creates clutter within the podcasts at the top of the charts," says Gregoris. Indeed, in the U.S. 44 percent of advertising spend goes to the top 500 podcasts, but these shows only account for 12 percent of the addressable podcast impressions.
Nonetheless, improvements in podcasts' ad tech stack are strengthening the channel's appeal. Acast, for example, offers brands the ability to target based on genre, conversational keywords at the episode level, audience segments, and even advertiser first-party data, says Gregoris.
The growth of GenAI could also herald something of a golden age for audio and podcast advertising.
"Podcast publishers are in the early stages of GenAI, as no more than one-third are using or planning to use it for their businesses," says Gregoris. "However, with more efficient production and buying processes, we expect to see more investment in audio from DTC brands."
Subscribe to The Current newsletter