TV manufacturers wrestle with designing TV home screens for "peak TV"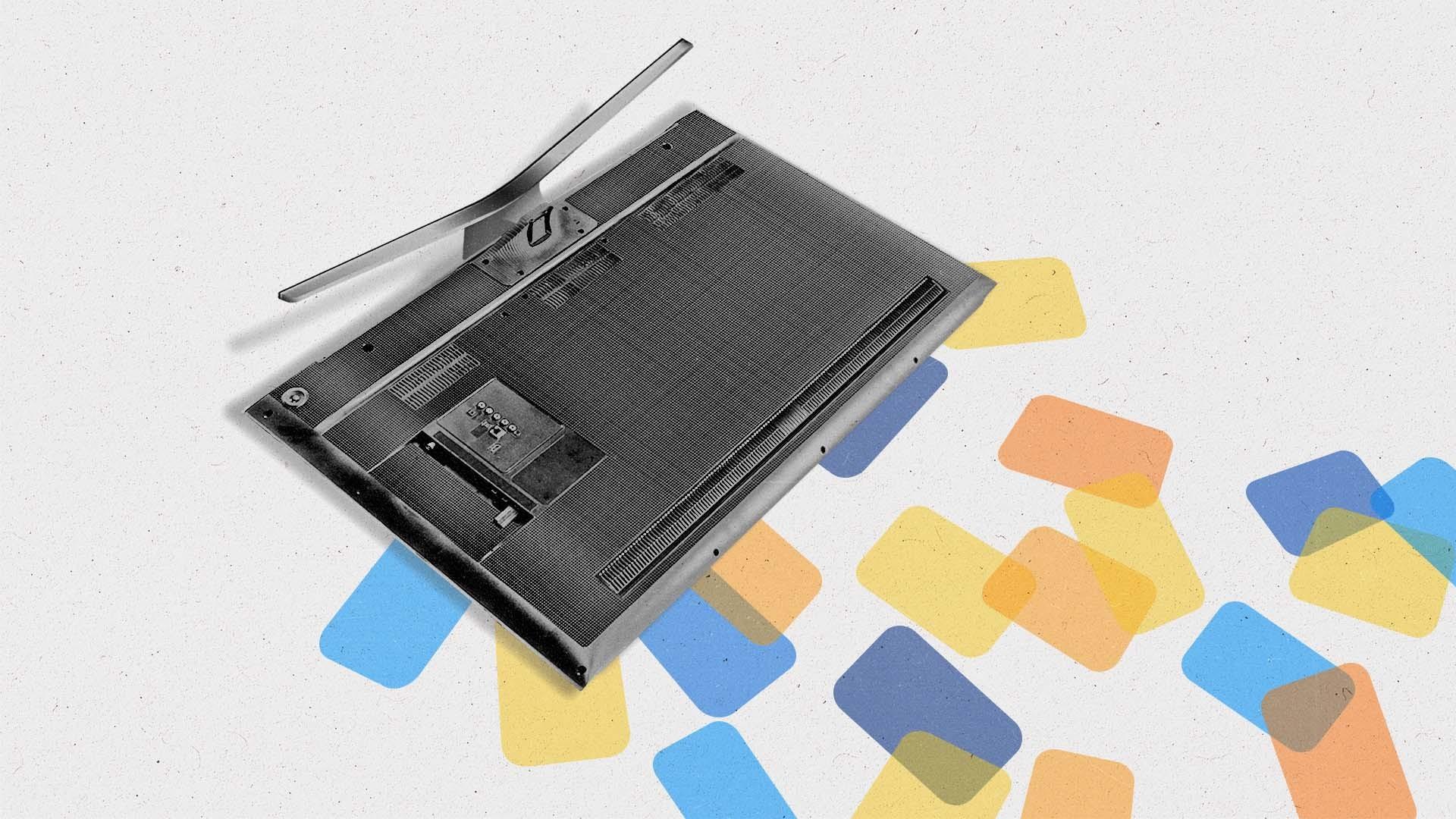 You come home, plonk down in front of the TV, and turn it on, looking to relax after a long day's work. You're greeted by endless tiles of content — blockbuster movies, bingeworthy TV shows, and enticing documentaries. You scroll back and forth, unable to make up your mind, until you realize you've just spent 15 minutes trying to decide what to watch. Exasperated, you sigh and settle for reruns of Game of Thrones.
You're not the only one wrestling with the torrent of content cascading through smart TVs — streaming companies and TV manufacturers know that designing a home screen that has viewers watching content as fast as possible is vital for their success.
Streaming already tops mobile in commanding 50.8 percent of the daily time people spend watching video. The evolution of the home screen into a smart TV ushers in a new frontier, one where manufacturers, streaming platforms, and advertisers are rethinking how content reaches the viewer.

"It transformed from being a home screen, where it was more about function and selecting apps, to more like a content hub to surface and discover content," says Stefan Blickensdörfer, chief technology officer (CTO) at 3 Screen Solutions (3SS), a firm that develops apps for smart TVs.
The effects of this transition are being felt across the globe. In the U.K., ITV recently warned the government that it might have to stop making news content if regulators don't step in with laws requiring smart TV manufacturers to feature public broadcasters more prominently on home screens. The British government has drafted laws that require manufacturers to do just that if they wish to sell their wares in the country, but the legislation has been delayed, leaving broadcasters in a limbo.
Historically, public broadcasters have benefitted from highly visible channel positions on TVs, but this advantage is worth little when viewers go straight to a streamer or rely on their smart TV home screen for inspiration.
Designing the UI for discoverability
As more streamers join the fray, viewers are starting to become afflicted by "selection fatigue." There are now so many choices, some people are spending dozens of days over a lifetime just deciding what to watch, while others take so long to decide that they just give up, according to research done in the U.K. by NOW TV.
When viewers turn on their TV with no idea of what to watch, it makes those first few seconds crucial in capturing their attention — and eventual business.
"Switching on the TV to watch the content you want to watch should be as fast and as painless as possible, with as little interaction as possible," says Blickensdörfer. A subpar user experience might, over time, affect how much time people spend watching content.
While it sounds like a simple fix that should take a few strokes of the (digital) pen for the UI designers at TV manufacturers, the reality is more complicated. That's because streaming providers and original equipment manufacturers, or OEMs, often operate with conflicting interests.
"The app providers want to lure you into the app by showing as little as possible, but as a smart TV vendor or OEM, you want to show as much as possible to make sure that the path from starting the device to watching the content is as short and convenient as possible," adds Blickensdörfer.
This means that, for now, it is unlikely we will see the kind of UI that leverages open data sharing between app providers and manufacturers. Content companies will thus have to rely on advertising inside and outside smart TV ecosystems to increase their brand awareness, while advertisers might have to keep in mind a content provider's home screen click-through rate when planning their media buys, especially if it has less brand recognition.
Ads as a content discovery tool
While audiences' tolerance for ads on streaming is growing — especially when it means they can get the same content for free or at a lower cost — it's unclear if this acceptance would translate widely for ads on the home screen, whether through ad placements or paid deals to guarantee a particular spot in the app hierarchy.
"Ad placements must be kept to a minimum to retain the premium feel. That is essential on a big-ticket item that sits in the heart of the home," Tess Davies, business director at media agency Mediacom, tells The Current.
Davies adds that placements in a smart TV's search screen should have a native feel, more like a suggestion than an advert, which would be a more pleasing and less disruptive approach.
When manufacturers like LG and Samsung have built slots for ads into their UI, they have often been met with backlash from viewers. However, many companies believe ads can be a useful tool in helping viewers discover new shows and wade through the jungle of content available, even though their implementation will come with challenges.
Designing the TV of the future
Blickensdörfer says the path forward would be for OEMs to become "aggregators with good recommendations, and with good discovery that can aid the user to make it as fast as possible" to find the right content for them.
Smart TV design should be content provider-agnostic, he adds, with users selecting the content first and choosing the provider after. At the moment, the journey is reversed — and the CTO thinks there is no easy way out of this until manufacturers and streaming companies figure out a way to work better together.