CTV and AI dominated conversations at Advertising Week Europe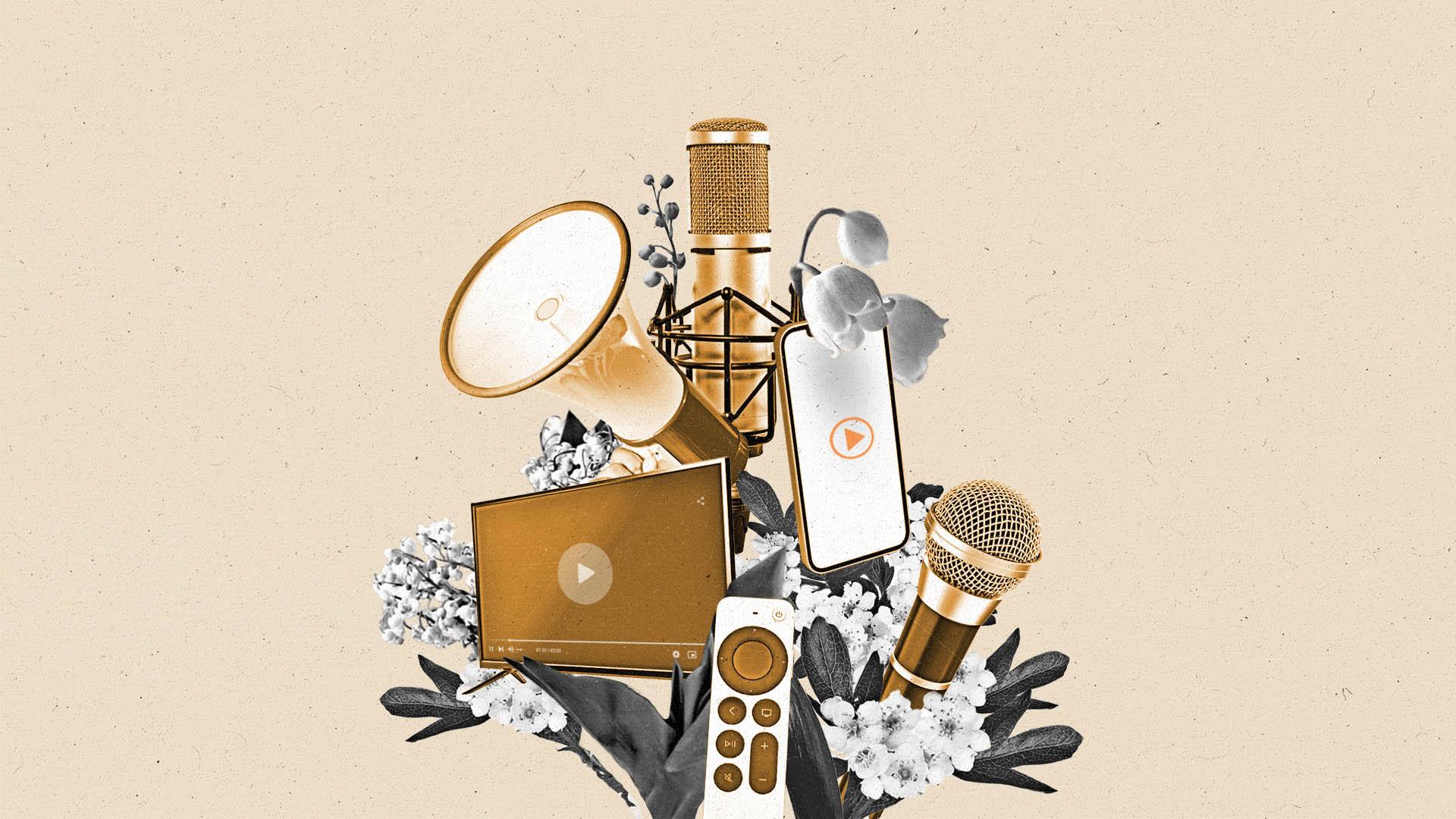 One of the advertising industry's biggest weeks kicked off on Tuesday in London with Advertising Week Europe, and the hottest topics ranged from the tried-and-true connected TV to the latest sensation of artificial intelligence.
Panelists from the likes of video service Vevo and ad tech firm Magnite spoke on how advertisers can best utilize the always-changing connected TV (CTV) market. Experts on the burgeoning AI space dove into its rise and future.
Hanging over it all was an uncertain global economy coming out of the pandemic, as consumers face rising inflation and other headwinds in various regions, including the U.K. But the message of one panel on Wednesday for marketers was: Don't panic.
"As long as you're not in a sector that hasn't had the rug completely pulled out from under it because of inflation, the advice is not to go dark on your advertising," said Grace Kite, an economist and founder of London-based data company Magic Numbers.
She added that companies should take this opportunity to convince consumers why they should pay more for products. Some sectors could win out over others, though, she cautioned, citing necessities like groceries and small luxuries like streaming as potential "winners."
The buzz and excitement throughout this week suggested that brands and advertisers are optimistic, or at least curious, about the future — especially when it comes to CTV and AI.
Advertising is gaining more prominence in the CTV sector
CTV discussions rang throughout Advertising Week as marketers discussed the best ways to reach consumers through that space.
"One of — if not the — major draws of connected TV is the ability to capture incremental audiences," said Vevo's head of sales, Chris Wright, during a panel on Tuesday. "So long as the CTV provider in question has access to newer content that can entice younger audiences, it's absolutely where a massive opportunity lies."
Part of the CTV evolution is the growing segment of free ad-supported streaming TV (FAST), like Pluto TV, Amazon's Freevee, and Samsung TV Plus.
Chris Gregory, the strategic content partners lead for Samsung TV Plus, said that "content partnerships make the world go round," saying that Samsung has taken a local approach to content partnerships when it comes to driving engagement with its FAST channels.
"We've taken a step back and asked, 'How can we drive viewership and performance for Samsung TV Plus in a FAST environment?'" he said, adding that Samsung has launched "strong, recognizable brands in market."
Another panel discussion on Tuesday made it clear that many consumers may not mind ads with their streaming content.
Julie Selman, SVP and head of EMEA at Magnite, said that 75 percent of respondents to a recent survey commissioned by Magnite indicated they would try an ad-supported streaming tier over the next year.
"From a user perspective, it creates a lot more opportunity to watch what you like at a lower cost," Selman said. "For distributors, there's a lot more opportunity to monetize certain content. And for advertisers, it will give you many opportunities to reach certain audiences that were maybe historically only available on traditional TV."
AI is the next big thing — but questions remain
The rise of AI was a hot topic this week, but there still appears to be plenty of uncertainty around it.
BuzzFeed Commercial Director Caroline Fenner said that subscriptions, like ChatGPT Plus, and licensing data are potential ways to monetize AI. The latter could be "worrying," but said that overall, AI is an "opportunity" that will "only gain more speed."
Fenner also addressed potential uses for AI for publishers. In BuzzFeed's case, she said that user attention for AI-generated quizzes has gone up 40 percent compared to standard quizzes. She added that AI can help with SEO practices and idea generation.
"There will eventually be a cookieless future, so AI takes all of our data and looks at it and can really help us understand the data and what we're doing from an advertising point of view," she said.
During another panel, Peter Markey, CMO of health and beauty company Boots U.K., stressed that the use of AI will still need creative intervention from marketers. He said he asked AI to generate email headlines, and got some "wild, crazy ideas back."
"The more you learn and refine as a human from working with the technology, the better those ideas get and the results we're seeing," he said. "The answer has to be a fusion of the two."