Creativity Spotlight: Fuji Xerox gets a rebrand in this spot from down under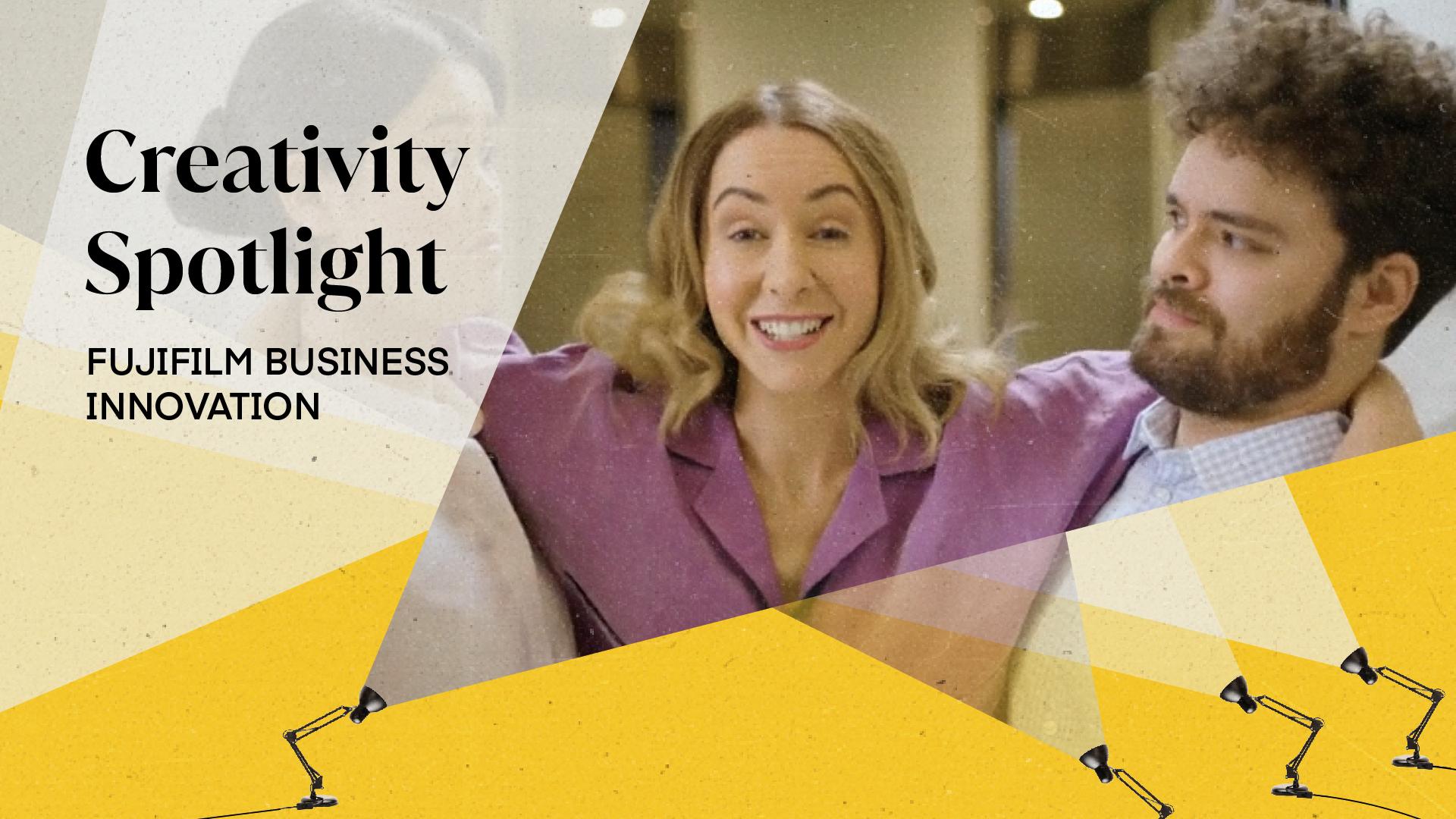 The company, which acquired Xerox two years ago for $2.3 billion, recently ditched the part of its name synonymous with "photocopying" and rebranded itself as FujiFilm Business Innovation. 
Welcome to our first edition of Creativity Spotlight, where we highlight clever ad campaigns that make use of digital channels such as video, connected TV or out-of-home. In our debut, we turn to Fuji Xerox, which recently ditched the part of its name that's synonymous with "photocopying" and rebranded itself as FujiFilm Business Innovation. 
Fuji tapped Just Global for its campaign, which ran on both linear and CTV in Australia. The company acquired Xerox nearly two years ago for about $2.3 billion. Their latest campaign highlights how its new capabilities align with the new work normal while also promoting its brand refresh. "We changed our name. And our change can help you make the most of … change," the star of the commercial says before tossing a pile of papers into the air — essentially doing away with dated perceptions of what the company can achieve.
Although linear remained a core component of Just Global's strategy, CTV provided critical incremental reach and engagement in the Aussie region, Conor Bant, digital marketing program manager at Just Global, tells The Current. 
"Placing 30-second video slots through streaming CTV devices and platforms have benefits that truly stand out," says Bant. "View rates are very high — more than 98 percent — and getting the brand appearing on Australia's high-profile streaming platforms like SBS On Demand, Channel 9 and Channel 7 was huge." 
With CTV, Bant adds that the agency was able to target its audience based on demographics as opposed to leveraging contextual tools. "We are targeting people who we know fit the target criteria and advertising to them across all their digital content consumption, as opposed to select placements that we think will resonate," he says, emphasizing that Fuji's primary customers are IT decision-makers within both enterprise and small-to-medium-sized business. 
Just Global made its own debut in late 2020, amid a global lockdown, by independent agencies Just Media and Enigma Marketing. Its roster of clients include companies such as Databricks, Tata Consultancy Services, New Relic and Causeway (the agency was also behind the award-winning and powerful short film, "Never-ending lockdown"). 

If you have recent creative you'd like to highlight here, please reach out to the editors at [email protected].