Consumers aren't spending as much time on social media platforms as you think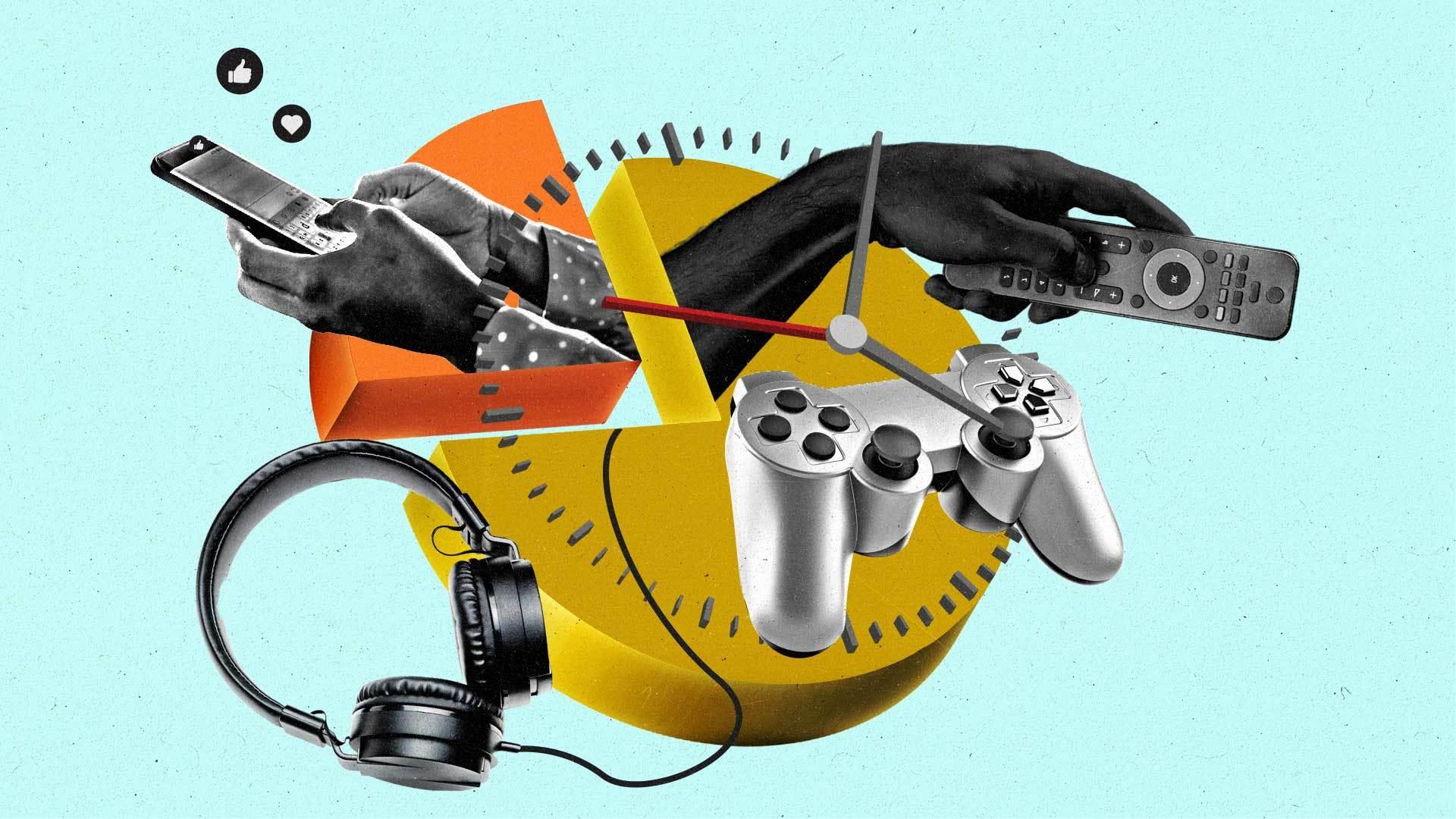 A new study reveals the open internet is capturing three times more attention from consumers than the so-called walled gardens of social media.
The open internet, which includes channels such as digital audio, digital out-of-home, the web, connected TV (CTV), and gaming, captures 76 percent of consumer attention, according to new data from global-survey-based audience profiling tool GWI. Time spent on social platforms such as Meta, Snap, Twitter, and TikTok, however, is only 24 percent.
The figures remain the same for Generation Z, though that demographic spends two hours more on social media than its older counterparts, according to the findings.
Of the $189 billion spent on U.S. digital advertising last year, social platforms captured nearly $58 billion, up 39 percent year-over-year, according to the latest figures from the Interactive Advertising Bureau's (IAB) annual revenue report. Social platforms have been able to command such a high percentage of ad spend because they have heavily invested in audience targeting toolsets, analytics, and reporting, Jeff Roach, chief strategy officer at SCS Agency, tells The Current.
"But all of that is starting to change given the rise of CTV," says Roach. "The ability to bring TV advertising through both major streaming platforms like Hulu and Paramount+, alongside the long tail of the hundreds of OTT and CTV apps, suddenly makes programmatic buying at the top of marketers' interests."
That notion certainly played out recently during one of the industry's largest tentpole events in the upfronts. "As we saw from the major TV publishers, Disney, Discovery Networks, and others are working to replace the walled gardens of the past with new advertising offerings heavy in digital data sets, audience profiling, and clean rooms," says Roach, who adds that CTV's growth is a direct result of giving advertising a new opportunity to buy media that "results-wise, is on par with what the walled gardens can offer."
Connected TV's emergence has also captured the IAB's attention. "The future is streaming," the trade body said in its annual report, adding that digital video, which includes CTV and OTT, grew an "astonishing" 51 percent to about $40 billion. "This represents the second-highest year-over-year growth rate by ad format in 2021, only behind digital audio," it said. "And digital video's share of digital revenue grew 21 percent, up 2.2 percentage points from 2020."
Meanwhile, the industry movement against third-party cookies, which were never designed for the complexities of digital advertising, is spurring new identity solutions such as Unified ID 2.0. That, in turn, has prompted a rethink in what can be achieved on the open internet, says Roach.
"Marketers are looking at these new identity solutions and asking how first-party data and clean rooms can be used alongside inventory data from programmatic media," he says. The reevaluation is creating a highly scalable media-reach opportunity that's on par with the walled gardens, adds Roach, allowing advertising "to reach consumers more efficiently and effectively."
Each week, The Current gives you a rundown of the biggest stories and latest trends from the world of data-driven marketing, including topics like Connected TV and the future of identity — all delivered directly to your inbox.