Chocolate eggs and fish filets: How brands can use first-party data to capitalize on Easter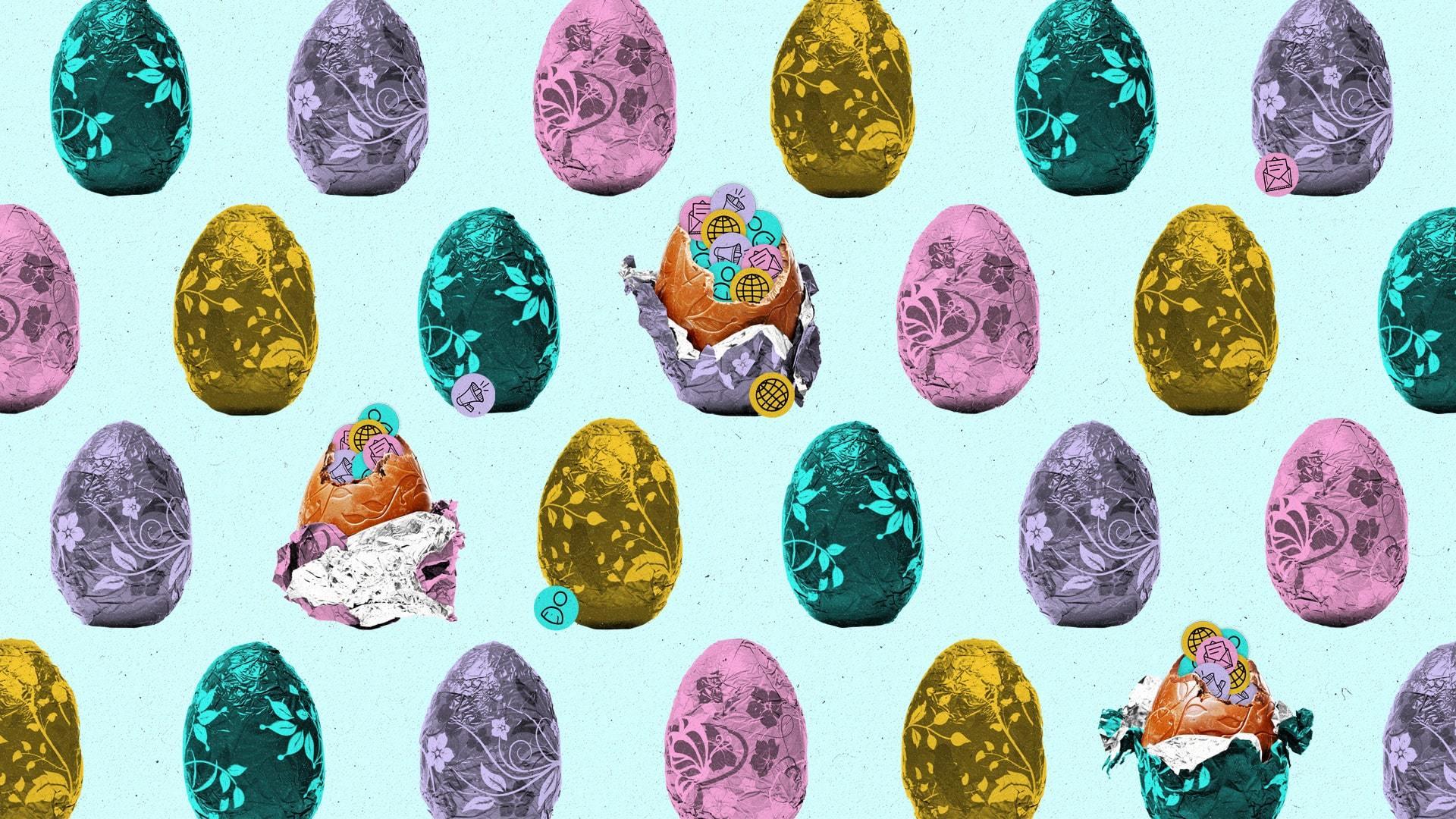 Every year, Mondelēz International's Cadbury, known for its chocolate eggs, hosts its famous Easter egg hunt. Last year, due to the pandemic, the hunt went virtual for the first time and people went wild for little virtual eggs they could send their loved ones who would then get the physical eggs delivered in real life. The "Worldwide Hide" campaign saw 2.3 million site visits with more than 809,000 virtual eggs hidden around the world.
Major holidays such as Easter present a major opportunity for candy brands like Cadbury, as well as a host of others, to capture first-party data, the consumer information coveted by brands as the loss of third-party cookies looms on the horizon. You might even be surprised at the type of brands that can capitalize on the Easter holiday. McDonald's, for example, sells nearly a quarter of the year's Filet-O-Fish sandwiches during the Lenten season, the 40 days leading up to Easter. McDonald's is currently running a promotion for the popular sandwich through its app.
As much as holidays present an ideal opportunity for brands to collect more desired consumer data, it's how brands communicate and then act on that first-party data that matters, Sid Gowda, senior vice president of strategy at Carat, tells The Current.
"The fragmentation of the digital landscape means brands will chase disparate data points across platforms, devices, and walled gardens," Gowda says. "Being purposeful with data will be key to a sustainable data strategy in the future."
First-party Easter eggs
The collection of first-party data helps brands learn more about their consumers and create more personalized campaigns, which, in turn, can create a better customer experience and maximize business impacts. A 2021 McKinsey study found that 72 percent of people said they expect companies they buy from to know their interests and recognize them as individuals with their own unique preferences.
But there's no point in collecting first-party data if it just sits there gathering virtual dust. And yet, brands of all sorts are sitting on a "ton of unused data," Gowda says.
"A key challenge brands face is inefficient campaign scaling," he says. "With every new email, social media, and digital campaign, data is harnessed but unless they're linked, they sit unused in silos."
This issue is partially why brands in recent years have been embracing customer data platforms, or CDPs. A CDP acts as a central repository for all of a brand's first-party data, allowing the them to allocate data wherever it's needed, instead of building redundant databases for each use case. The data can then be used for multiple purposes, whether it's helping consumers along the purchase journey or purchasing ads through a demand-side platform (DSP). For example, if a customer called a brand's service department about a delayed shipment, a customer service agent will typically be able to recognize the number and bring up the customer's order immediately.
Another option is the use of a data management platform, or DMP, which brands use to layer first-party data on top of existing third-party data. Brands, for example, can export first-party data from a CDP to a DMP to build out audiences for targeting.
Transparency is everything
However a brand chooses to use first-party data, an important step in today's data-driven world is to be upfront and transparent with consumers about the use of the data, Gowda stresses. In fact, 91 percent of consumers are concerned about the amount of data that companies can collect about them, with 42 percent taking steps to reduce the amount of data they share online, according to a 2021 Dentsu report. No amount of chocolate eggs will extinguish that fear.
Tentpole events like holidays can serve not only as a way for brands to create personalized customer experiences, but also act as an opportunity to educate consumers about brands' data policies in a transparent way, says Gowda.
"Brands are now promoting data privacy as a point of differentiation," he adds. "It's a reflection of how consumers are more aware of the value of their data, than ever before."
Each week, The Current gives you a rundown of the biggest stories and latest trends from the world of data-driven marketing, including topics like Connected TV and the future of identity — all delivered directly to your inbox.