Cannes Lions at 70: The trends that will mark this anniversary year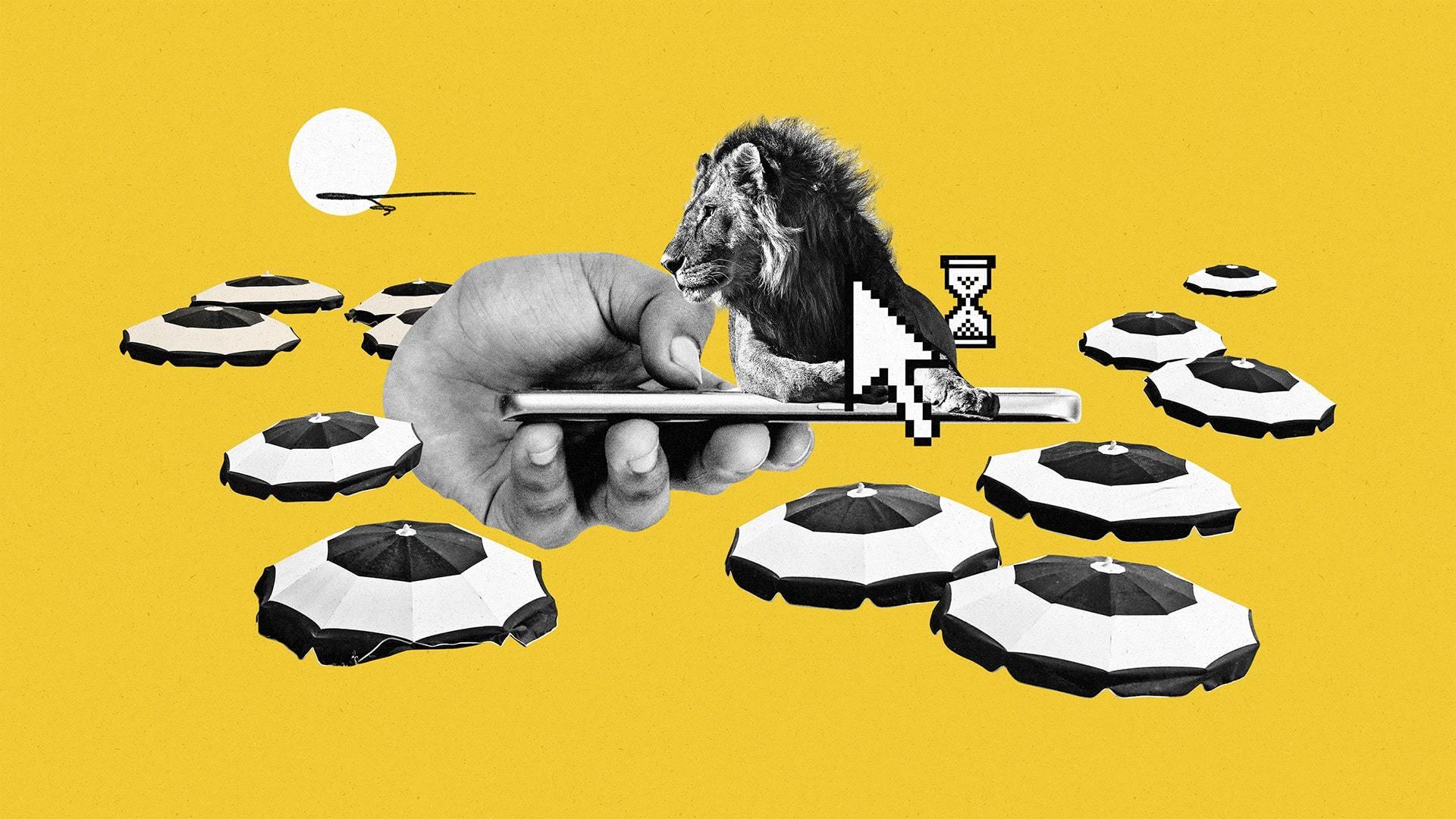 The Cannes Lions International Festival of Creativity might be considered a love letter — a billet-doux, if you will — to excellence in advertising. First launched in 1954 in Venice, it has grown in stature to become the advertising industry's annual highlight on the French Riviera. And this year, it's celebrating its 70th birthday.
What started out as an awards show for the world's best ads, the festival now represents a global town square, drawing in creatives, marketers, tech companies, filmmakers, and assorted visionaries to celebrate the state of the art. It's as broad and dynamic as the ad industry itself and tends to reflect the mood and talking points of the year.
So, what's the buzz as we approach this anniversary? The Current gives a preview of what to expect at the 2023 festival.
Artificial intelligence
Word has it that artificial intelligence (AI) will loom large in conversations on the Croisette, if that's not an understatement. Certainly, the official agenda features several panels on the intersection of AI technology and creativity. "It's going to be hard to have any conversation without the initials 'AI' — it's going to dominate it," says Greg Hahn, the co-founder and CCO of Mischief USA. "But it's also at an interesting time where it's fairly new to the landscape. So, I don't think we'll be seeing a lot of work based around AI, but we'll be hearing a lot of talk about it."
Diversity, equity, and inclusion
Diversity is another theme that runs through the week, with multiple panels addressing the creative power of DEI, reflecting the emphasis that the industry has placed on being more inclusive both in the workplace and in the creative work. The Black Executive CMO Alliance is hosting an event titled "Harness the Black Effect: Diversity as a Game Changer for Brands." Later in the week there's "Gorgeous Creative Mistakes You'll Make in Supporting LGBTQ+ People with Tea Uglow and Kate Wolff."

Fostering career growth
Cannes Lions also promotes a talent program for women called See It Be It, founded in 2014 with the mission to achieve equal gender representation of creative directors and leaders across the global industry. The 2023 cohort will feature 16 participants, with Guatemala, Norway, and Taiwan represented for the first time. "The group this year is fantastic and from so many places around the world. It will be inspiring and encouraging to meet so many creative women who are dedicated to our craft in all its forms," says Madonna Badger, the founder and CCO of the Badger Agency, and the chairperson and ambassador of the See It Be It program.
Awards
As the crescendo toward Cannes builds, so does the buzz about which creative spots might land one of the coveted Cannes Lions awards. This year, the festival has introduced a new Lion for gaming, as well as a focus on DEI, sustainability, and impact. In 2022, the Grand Prix in the Creative Data Lions category was awarded to "Data Tienda," from DDB Mexico for WeCapital. But what should we expect this year? The Current curated a shortlist of this year's buzz-worthy campaigns likely to scoop up awards at Cannes Lions."
"Creatively we are at peak purpose, and this year, it will seem like everything bubbling up at Cannes will be world-saving ideas for good. You'll see it from appropriate brands that walk the walk, and then you'll see tons more purposeful ideas that feel like a brand, any brand, is just attached," says Chris Beresford-Hill, North America president and chief creative officer of Ogilvy Advertising. "It can't go much farther than this, so in the coming years I'd expect to see purpose to be more closely tied to what the brand is all about, and a return to selling products and benefits, maybe even with some comedy."
Speaking of comedy, this year Cannes Lions will honor Kevin Hart with the Entertainment Person of the Year award. The actor, producer, and comedian is being celebrated as "a trailblazing entrepreneur," as the founder and chairman of Hartbeat, an entertainment studio and marketing consultancy. The festival will also recognize the filmmaker Spike Lee with its first honorary Creative Maker of the Year award. "Going forward, this award will honor creative makers from any discipline who are inspirational beacons for our whole community," said Simon Cook, CEO of Lions, in a statement.
Rosé and inspiration
Of course, there'll be yachts in the harbor, beach events, and exceptional rosé at happy hour on the Terrace. The weeklong event is an opportunity for folks in the ad industry to get together — even if they're from the same city. "It's funny because we travel like thousands of miles to connect with people that live in the same neighborhood," says Hahn.
But socializing aside, at least one creative executive sums up the festival as a source of great inspiration. Here's what Jason Apaliski, the executive creative director at Pereira O'Dell, tells The Current:
"More than the talks and the panels, more than the parties and the rosé, more than the ceremonies and celebrations … the thing I look forward to the most in Cannes is the work. For one day, I decline all meetings, pass on all invites, and head to the Palais to walk the halls. It's literally the only place on Earth where you can be physically surrounded by great idea after great idea after great idea. The work is literally everywhere you look. It's more than inspiring: It's jealousy inducing. Fury-filled 'goddamn it, why didn't I think of that' jealousy. And I love it. Because in those halls is every kick in the ass you will ever need to make it [back] onstage holding one of those shiny trophies. And honestly, that's what we all look forward to most."