With the demise of BuzzFeed News, publishers face another moment of reckoning with Big Tech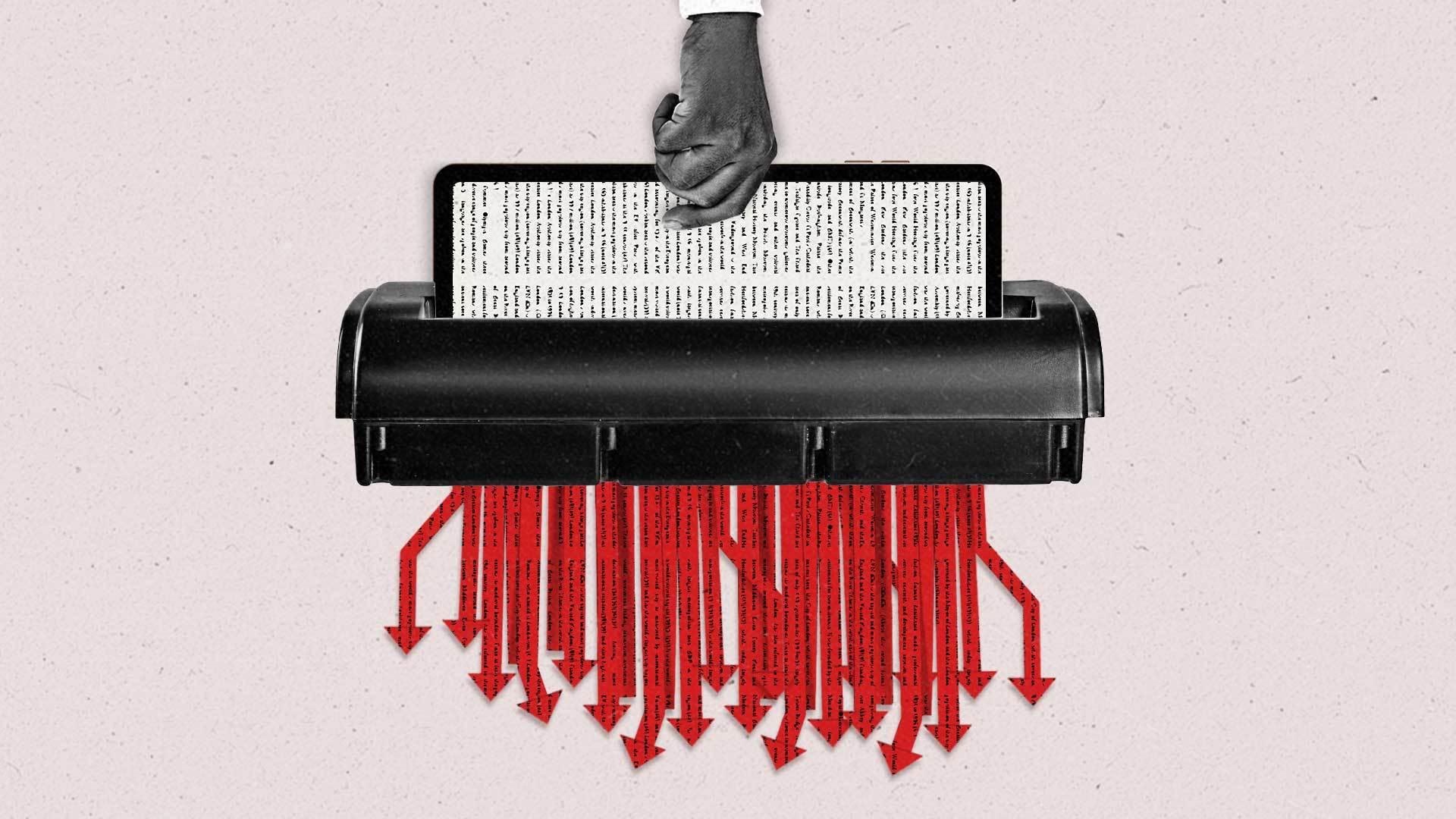 When BuzzFeed shut down its namesake news division last week, it signaled the end of an era for a publication designed for the age of social media. Launched in 2012, the digital upstart quickly built a stellar newsroom, even winning a Pulitzer Prize for its reporting, and it looked set to revitalize journalism in the digital age.
But last week's announcement told another story, familiar to many publications whose fortunes have been tied to the fickle and fast-changing world of social media trends. BuzzFeed founder Jonah Peretti admitted as much when he dropped the bad news, saying he was "slow to accept that the big platforms wouldn't provide the distribution or financial support required to support premium, free journalism purpose-built for social media."
While many across the media landscape reacted with sadness about BuzzFeed News' demise, others seized the moment to challenge the dominance of the Big Tech platforms, such as Alphabet's Google and Meta's Facebook, which have become the de facto gateway to news for many consumers. Publishers argue they don't receive fair compensation for their content, which is used to drive ad revenue for the platforms. However, Google says it delivers significant value and funding to news organizations, while Facebook says its platform helps drive revenue and subscribers.
"The fact that a savvy, nationally focused digital publication like BuzzFeed News has now been outlasted by newspapers should tell anyone that our economic model for funding digital news is completely broken," says Matt Pearce, a journalist for the Los Angeles Times and the president of Media Guild of the West, a local union of The NewsGuild-CWA, representing journalists and media workers across California.
In his capacity as union leader, Pearce is a leading advocate for a proposed bill, the California Journalism Preservation Act, which seeks "to level the playing field between tech platforms and news publishers," according to the supporting letter addressed to the California State Assembly Committee on Privacy and Consumer Protection. The bill, which was filed in March, would require Google and Facebook to compensate publishers when they publish online news content from which they profit.
"The argument is that Facebook and Google have abused their market position in digital advertising, and in this display of journalism content they've essentially become anticompetitive to the economic underpinnings of the local journalism industry," Pearce tells The Current.
Since 2004, the United States has lost almost 1,800 newspapers, many located in small and rural communities, according to data from the University of North Carolina's Hussman School of Journalism and Media, with California losing the most dailies of any state. At the same time, the digital news media is also facing its own existential reckoning, the latest victim being BuzzFeed News. The premise is that if quality news disappears, local democracy itself will likely suffer.
The proposed California legislation is inspired by a similar bipartisan bill — the Journalism Competition and Preservation Act — reintroduced in Congress in March by Senator Amy Klobuchar (D-MN) and Senator John Kennedy (R-LA), having stalled last December after intense pushback from tech industry and advocacy groups. The basic premise of that bill is to give antitrust exemption to news publishers, enabling them to collectively bargain for more favorable digital advertising rates from Google and Facebook.
Google says it supports a healthy news ecosystem, but it highlights potential unintended consequences of the California bill, citing third-party groups that say the bill potentially makes searches less useful, does not help smaller publishers, and essentially imposes a link tax on digital services. The company says that news publishers keep over 95 percent of the digital ad revenue they generate when they use Ad Manager on their websites. Facebook's parent company, Meta Platforms, has not commented on the proposed California bill, but last December it published a statement on Twitter against the federal bill, calling it "ill considered."
The proposed federal legislation is likely inspired by Australia's successful effort to negotiate with major platforms, requiring Big Tech to strike deals with local publishers for curating their content. The notion that Big Tech dollars can help prop up newsrooms has some legitimacy, says Bill Grueskin, professor of professional practice at Columbia Journalism School. But he suggests some necessary conditions. "My preference is that the funding mechanisms be made as transparent as possible — which they aren't in Australia — and that news organizations be required to account for every penny they derive from a scheme that is legislated by the government," he tells The Current.
The proposed California bill takes a different tack, recommending that 70 percent of news revenue from the tech platforms must go back into newsroom jobs. "Meta and Google rule as powerful landlords overseeing an ever-expanding slum of low-quality information, happy to collect advertising rents from struggling tenants while avoiding paying for upkeep," states the supporting letter to lawmakers.
The bill also addresses another looming threat to publishers: artificial intelligence (AI) models that journalists worry could exploit their work for private commercial gain. Advanced AI language models are an existential threat to publishers, says Matthew Scott Goldstein, an industry analyst and consultant. "The only way to protect the publishing industry from large language models is to demand payment from them," he says. "Publishers need to come together and form a coalition that will negotiate with them."
For Pearce, the proposed legislation is part of a bigger-picture assessment of the health of journalism. "I do want to have the conversation about whether we view the last 20 years as the kind of system we want to live in for the next 20," he says.