Broadcasters and streamers accelerate toward younger audiences with Formula One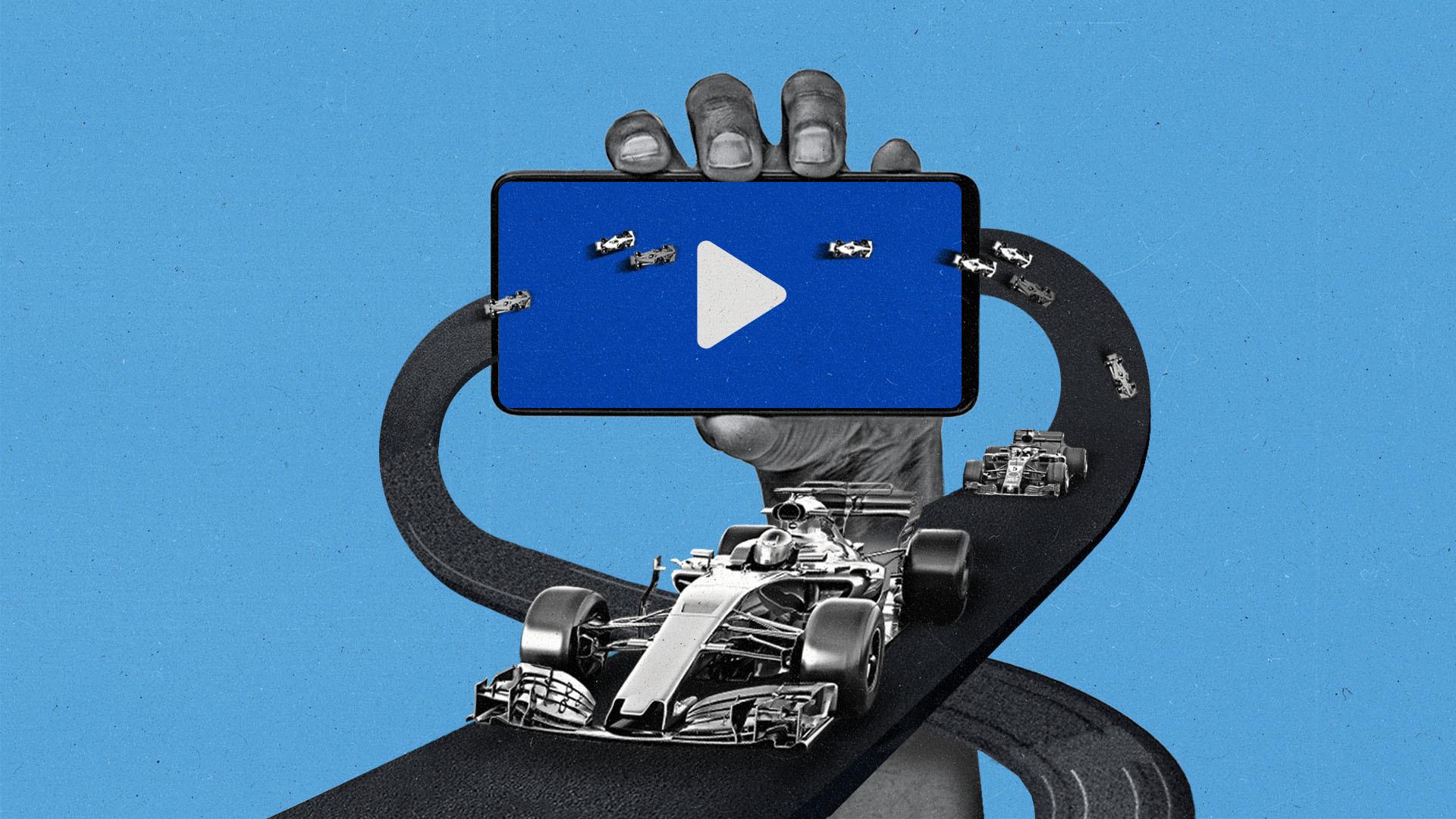 Whether fans are watching from the stands or streaming on their device of choice, the global phenomenon of Formula One (F1) has never been hotter. The cumulative worldwide audience for Formula One stood at 1.55 billion in 2021, a 4 percent year-over-year increase, according to Liberty Media, the owner of Formula One. At the same time, Liberty says that "Formula One is outperforming other major sports in the digital arena."
Now Formula One is revving up new levels of excitement, attracting younger and more diverse fans to the sport — with women being perhaps the most surprising segment of this fast-growing audience. Exclusive content series in addition to bonus content such as TikTok videos, Instagram fan pages, and podcast spinoffs have made the historically male-driven sport more approachable by giving fans insight into the drivers as well as more context surrounding motor sports. This proliferation of information is contributing to younger audiences' (and particularly women's) growing interest in F1, according to Paramount ANZ's GM of ad sales, Nick Bower.
"F1 is pushing growth in two demographics — 16-to-39s and females." Bower tells The Current. "[These demographics], coming into F1 across the globe, are attending a race or tuning in via their preferred devices now with that understanding of the sport after watching shows like Netflix's Drive to Survive."
According to F1 CEO Stefano Domenicali, the number of female F1 fans has risen by 8 percent since 2017, and they now constitute around 40 percent of global F1 fans. In Australia, a study commissioned by beverage brand Heineken in 2023 revealed that 65 percent of new F1 fans are female.
"There was a huge uptake in female interest around the sport. This event alone has boosted that female skew," says Bower. "And now the F1 audience sits at 60 percent male versus 40 percent female. A couple of years ago, it was 75 percent male. So, it's growing our audience profile across 10Play—and we know that trend is not just here in Australia, but globally."
What's driving this need for speed?
The wave of young drivers on the grid is resonating with a newer generation of fans and infusing the sport with a fresh burst of energy, partially thanks to fan engagement through social accounts on Instagram and TikTok. Many television broadcasters and over-the-top media services have leveraged the sport to grow their audience share in this demographic — opening new opportunities for brands and advertisers to tap in to this previously hard-to-reach audience.
A case in point is when Foxtel's Australian sports streaming service, Kayo — which has the rights to ESPN and Fox Sports content — launched the F1TV app this year, giving Australian fans of the motor sport an even richer experience, with access to multiple live in-race feeds, comprehensive live timing data, highlights, and exclusive programming on and off the track. The move paid off. Last year, F1 fans on Kayo Sports grew nearly 20 percent year on year and skewed younger than traditional F1 viewers, with 40 percent under 40 years old. By recognizing the rapid growth of F1's younger fan base, Kayo Sports capitalized on the opportunity to meet the viewing preferences of this new audience segment.  
"Viewership is soaring, up 30 percent in 2022 year on year, with nearly 1 billion minutes consumed," Cate Hefele, executive director of Kayo Sports, tells The Current. "This year's Australian Grand Prix was the most-watched Formula One race on Kayo Sports of all time."
Apart from watching live racing, audiences on Kayo are also engaging with racing content in various other forms, such as on-demand replays, interviews, and exclusive behind-the-scenes footage. "The demand for short-form content — such as Kayo Minis, which offer condensed replays — has witnessed a significant surge. For instance, Formula One Kayo Minis have witnessed a year-on-year growth of 61 percent," Hefele adds. Kayo Minis draw on the small attention spans and quick engagement styles of viewers who frequent short-form video platforms like TikTok — and are effective for advertising because they are attention-grabbing, easy to consume, shareable, cost-effective, and can help build brand recognition.
Behind-the-scenes content builds passion in fans
The Netflix docuseries Drive to Survive (part of a marketing push by Liberty Media) has certainly helped boost enthusiasm for the sport by providing viewers with exclusive behind-the-scenes access to the world of racing. Showcasing high-energy racing action both on and off the track, the series has established a strong bond between the drivers and renowned brands for audiences viewing from their TV screens, tablets, and smartphones across the globe.
"These new audiences are really focused on the story behind the race," explains Bower. "This is the biggest trend we're seeing, and it means audiences are watching for longer — including the behind-the-scenes, the podium, background stories, features — and that presents more opportunities for brands and advertisers to reach them."