Streaming the crown: How British media and advertising has evolved since the last coronation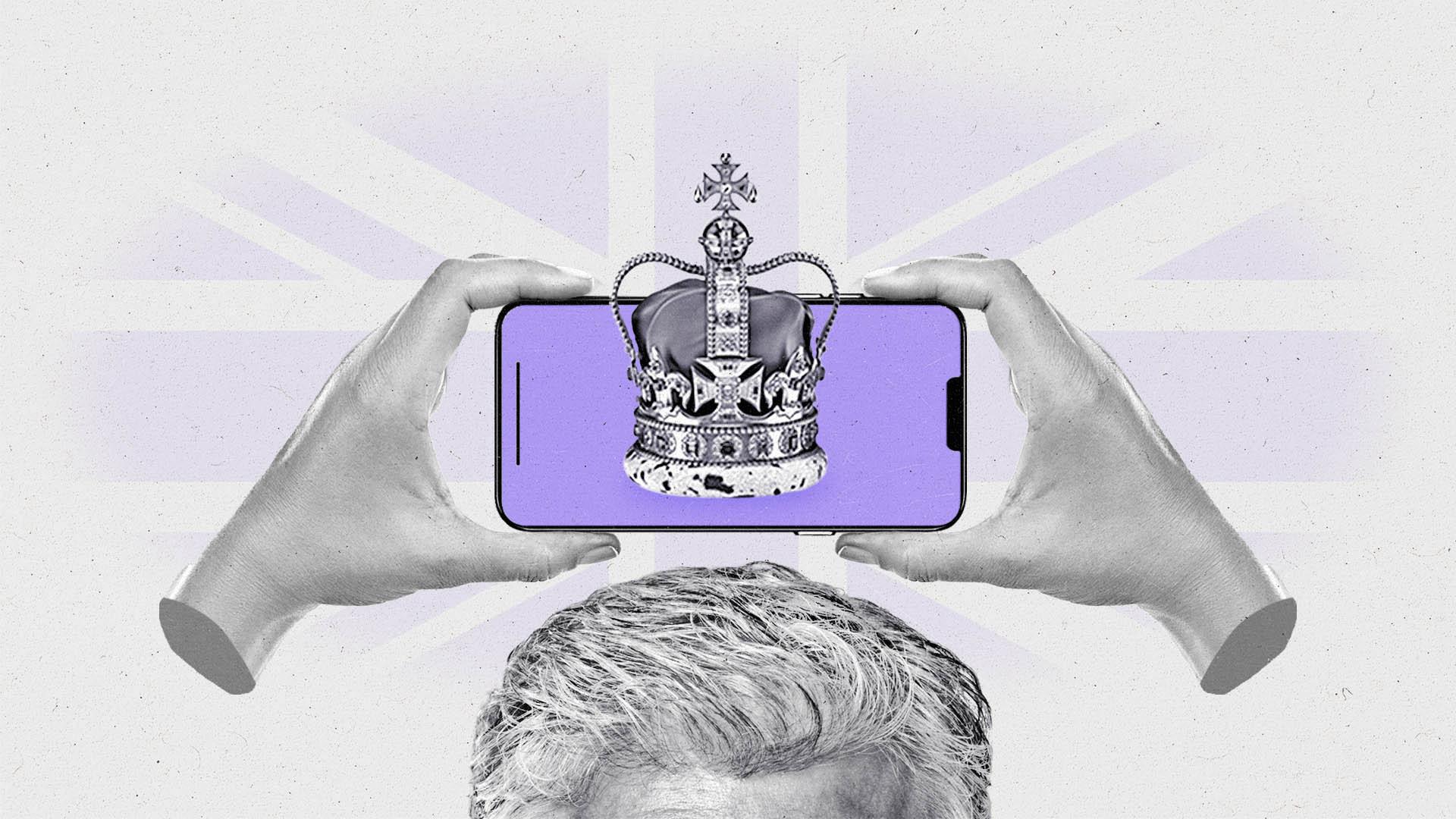 The United Kingdom's new king, Charles, is different in many ways from his mother and predecessor, Queen Elizabeth. Likewise, people in 1953 Britain witnessing Elizabeth's coronation would hardly recognize their country today, 70 years later, as it prepares for Charles's crowning.
These differences extend beyond the hallowed marble halls of Westminster Abbey, deep into the very fabric of British society and its relationship with content, media, and advertising. They are perhaps best exemplified by what has happened to British TV — on which 27 million out of 36 million Brits watched the late queen's coronation — and the advertising ecosystem it spawned.
Elizabeth's coronation was the first service to be televised, and also the first time most Brits watched a live event on television. This soon changed, as commercial broadcaster ITV went live in 1955, giving the BBC some competition.
This year, only 20 percent of Brits polled by YouGov said they were likely to watch the event, and how they do so will be different: TV viewership in the U.K. has been on a steady decline, and its role as the British household's window to the world has been displaced by smartphones, social media, and streaming. Many advertisers have followed.
The king's coronation global footprint is also likely to be larger, thanks to the advent of streaming and online video services like YouTube. Anti-monarchy group Republic estimates around 300 million people worldwide will watch the coronation. But recent history suggests interest in the monarchy might be waning. More than 29 million people watched the late queen's funeral last year, less than the 31 million who watched England's final against Italy during Euro 2020.
Royal advertising
One of the biggest differences will be the advertising surrounding the event. Britain's first ads only appeared in 1955, two years after the coronation, when Gibbs S. R. Toothpaste promised viewers a "tingling, fresh toothpaste that does your gums good, too."
The advertising of the day reflected Britain's reality: white, middle-class actors promoting products, often aimed at women. During that time, brands favored long, explanatory ads that made the most of the hours people spent glued to their TV screens, then seen as novelty objects.
Since then, British brands have jumped at the opportunity to display some royal flair around landmark events, like for the late queen's Platinum Jubilee last year. Given that BBC programming is ad-free, advertisers have instead taken to coronation-themed products, such as a crown-shaped pork pie from grocer Morrisons or a limited-edition golden syrup can from Tate & Lyle.
In this respect, advertisers' attention to the king's coronation pales in comparison to the very British tradition of the Christmas advert. Kicked off by Coca-Cola and retailer John Lewis in the '90s and '00s, advertisers aim to outdo one another in a branding extravaganza during the weeks leading up to Christmas, in a ritual similar to America's Super Bowl ad frenzy.
A different monarchy
British advertisers will also be conscious that people's perception of the monarchy has changed dramatically since 1953, with support for it declining 13 points just in the last decade.
The Britain of 1953 could still boast that the sun would never set on its empire, although its unquestioned colonial power was waning. Support for the monarchy across the globe was evident in the rapturous welcomes that awaited the late queen in her global tours. But Britain was also a much less diverse place, racially and socially.
To be sure, just a few years ago, Harry and Meghan received equally warm — if smaller — receptions as they toured across the globe. Nonetheless, the Britain of today is a place fundamentally transformed.
The elephant in the room, a rampant cost-of-living crisis, has led to a source telling The Telegraph that the king "will be very aware that the coronation will be coming off the back of a very difficult winter for people and they will not want the event to be discordant with the mood of the nation." Growing concern around the environment, meanwhile, has reportedly led King Charles to aim for a low-carbon event.
Britain is also grappling with an aging society offset by relatively high levels of immigration, which has over the years created one of the most diverse countries in Europe. Women now comprise 48 percent of the employed population today, compared to 32 percent in 1953, and once-segregated groups like LGBTQ+ and disabled people are now often front and center in the country's entertainment and advertising.
Today's Britain, then, might be well encapsulated by the change in coronation food. The iconic "coronation chicken," a fusion dish featuring cold chicken in a curry cream sauce created in 1953 for the coronation's foreign guests, has been replaced by a tarragon quiche. The dish was reportedly chosen because it can be served hot or cold, suits a variety of dietary requirements, and is not too costly to make.
What hasn't changed, however, is the British love of celebration, with over 1,000 street parties planned across England's southeast. Now that's a lot of royal quiches.