Brand ad campaigns celebrated a return to normal. Then the Delta variant happened. Now what?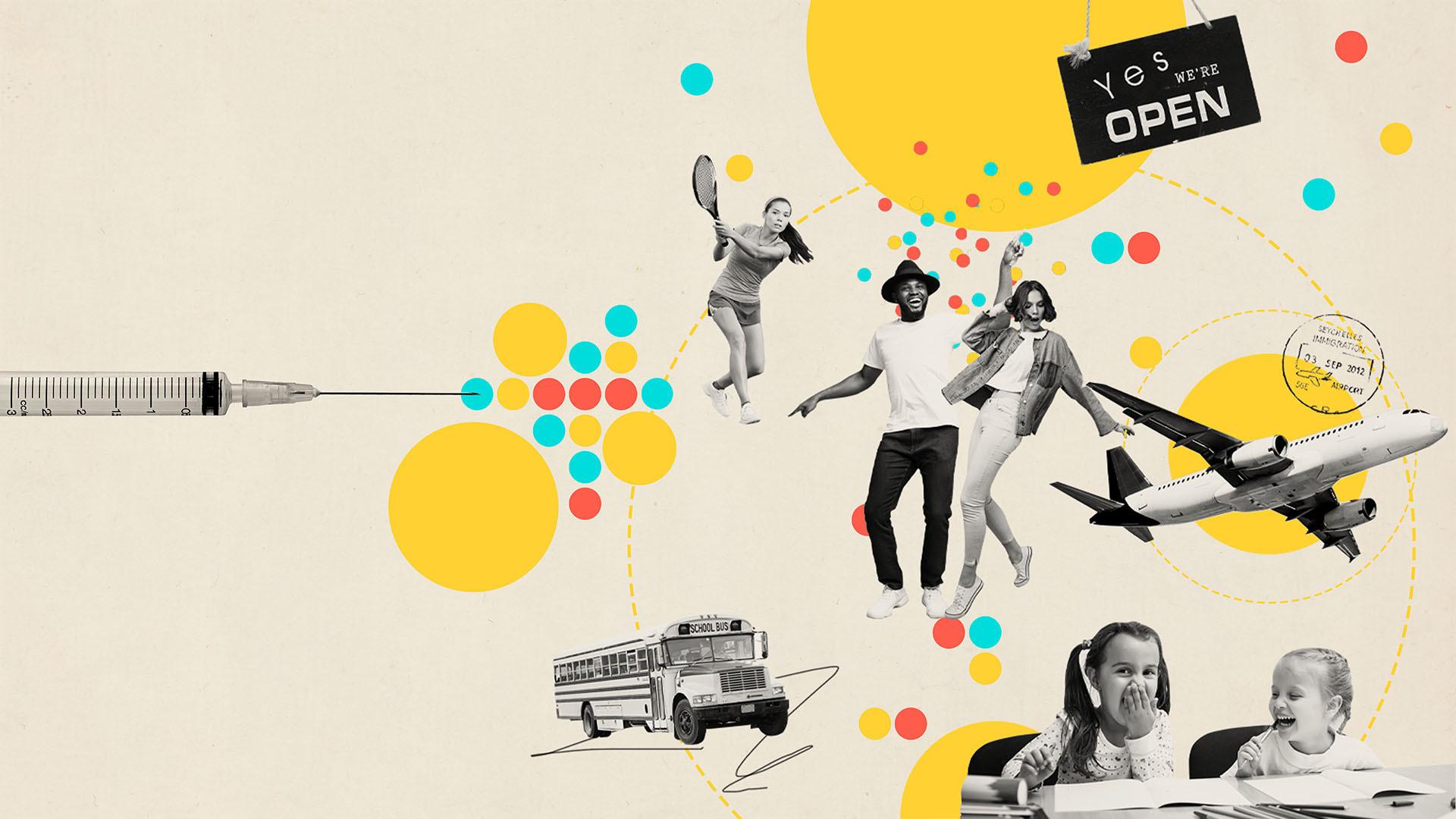 'Brands must avoid one-size-fits-all messaging at all costs and recognize the spectrum of human experiences right now, and how that impacts traditional communications.'
The Fourth of July weekend for many was a much-needed celebration about returning to normal. "U.S. celebrates July Fourth as nation emerges from devastating Covid pandemic," a CNBC headline read. President Joe Biden even declared the nation was winning the fight against Covid: "We're back traveling again. We're back seeing one another again. Businesses are opening and hiring again. We're seeing record job creation and record economic growth — the best in four decades and, I might add, the best in the world."
But nearly a month after Independence Day, advertisers are finding themselves on familiar footing as the Delta variant shows up in alarming fashion throughout the U.S. And with the CDC backpedaling on its previous messaging that masks among the vaccinated were (mostly) no longer needed, flexibility has once again taken center stage. Marketers are leaning on companies such as Pandora as well as other channels — CTV, digital out-of-home and yes, even influencer marketing — for their agility.
"It's clear to brands by now that the need to be nimble isn't going away any time soon," Danielle Wiley, founder and CEO of agency Sway Group, tells The Current. "Brands must avoid one-size-fits-all messaging at all costs. They must recognize the spectrum of human experiences right now, and how that impacts traditional communications."
Still, some brands may have jumped the shark. Uber, for instance, aired a 60-second spot dubbed "Go Get It" during the Tokyo Olympics, which shows a group of party goers jubilantly entering the backseat of their Uber ride unmasked.
Wiley points to the back-to-school season as an example of something marketers need to be on the lookout for. Total back-to-school spending this year is expected to reach a record-breaking $37 billion, up from roughly $34 billion in 2020, says the National Retail Federation. "It's a topic now fraught with concern for many parents, as an upbeat brand message about school supplies has the potential to feel tone-deaf," says Wiley.
The agency veteran says advertisers should consider influencer marketing as an effective channel to remain nimble given the current climate. "Messaging can be adjusted on the fly to stay relevant and with perceptions changing at lighting speed, brands need to be authentically in touch with consumer realities," she says, emphasizing that influencers also "provide the relatability that drives engagement."
Do you hear this?
Many advertisers last year pivoted to digital audio to rethink their messaging. Large advertisers, for example, can work with Pandora's newly formed SXM Media to turn around audio creative in 24 hours, making it inherently faster to produce than other channels, Roger Sho Ghermann, exec creative director of Studio Resonate at SXM Media, tells The Current.
Ghermann emphasized that the company has seen a considerable shift in sentiment in brand messaging compared to the same time last year, where the general direction was "we're all in this together."
"We've seen advertisers turning to audio as a format that is flexible, and lower cost in terms of dynamic and evolving creative," says Ghermann. "With many advertisers adjusting their marketing mix accordingly in favor of audio, they're also discovering in parallel the inherent intimacy of the format, such as how the human voice builds trust and fosters emotionality at a time where people are missing human connection."
In one example, SXM Media helped promote The Ad Council's 'Mask Up America' campaign. "They were able to shift their call to action to reflect the most current CDC guidelines as new updates are released, ensuring consumers always had the latest information," says Ghermann, who adds that the organization was also able to reach specific audiences, encouraging them to get vaccinated.
Watch this
Other data-driven channels, such as CTV, are also seeing an increase in usage. "Nearly every major advertiser last year had to pause or rethink their advertising campaigns due to the global pandemic," Jeff Green, CEO and cofounder of The Trade Desk, said during the company's most recent second-quarter earnings. "Many companies, such as CPGs and pharma, enjoyed significant growth in that one year because they were able to adapt their businesses, pivot their messaging and appeal to consumers as their lives were upended and changed."
Green noted that the need to be agile has also disrupted the annual upfronts, emphasizing that for the first time in its history, every major broadcaster included programmatic packages. "Broadcasters recognize that the traditional upfront process is a mismatch. It doesn't work in a digital world where data and personalization are required to succeed," he said.