Black Friday is evolving for shoppers and marketers. Here's why it matters.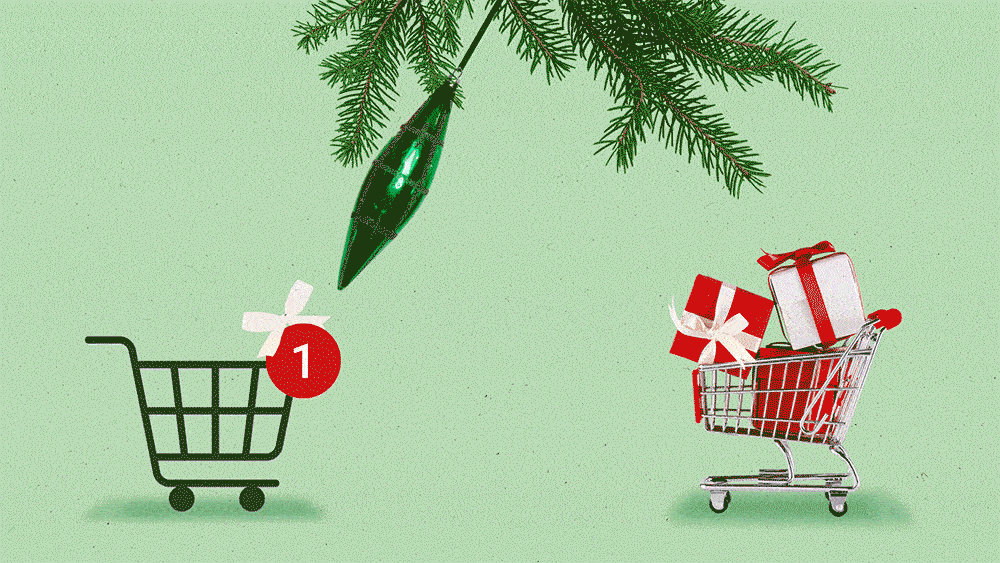 For decades, Black Friday has been synonymous with frenzied bargain shopping, so much so that every year there have been reports of Black Friday brawls between in-store shoppers ready to duke it out over who gets the last deeply discounted flat-screen television.
Then came the COVID-19 pandemic, which made shopping for a good deal a little less perilous. It led to a seismic shift in online shopping — particularly pronounced during 2020 when major retailers were shuttered. It's a change that has proved permanent. Cyber Monday remains the key shopping day for bargains and is expected to drive a record $11.2 billion in spending this year, increasing 5 percent year over year, according to Adobe Analytics. At the same time, the holiday shopping season is starting earlier than ever.
Black Friday as the go-to shopping day is losing its prominence, instead becoming shorthand for a season of discounts that traverses the boundary between online and in-store shopping. Take Walmart's witty ad, a parody of the 1999 cult comedy classic Office Space, which announces that Black Friday deals from the retailer now kick off every Monday online. It's a joke that highlights how Black Friday is evolving for shoppers, retailers, and marketers.

"This is the first year where shoppers expect to have an equal experience online and in store," Courtney Crossley, the VP of commerce media at The Mars Agency, tells The Current. In 2020, people went digital out of necessity; in 2021, shopping went hybrid but still leaned digital; this year, says Crossley, the pendulum has swung back to an integrated in-store and digital shopping experience. In other words, the savvy digital shopper can choose to skip the Black Friday in-store rush.
Brands and retailers are therefore trying to strike a balance between in-person and online, says Crossley. "A lot of the retailers have these super immersive, connected digital experiences for their shoppers so it's just a seamless flow — from 'maybe they're researching something' to 'they want to shop in-person but all of a sudden they change their plan,'" she says. "This is the first year we have an omnichannel marketplace with a strong digital presence."
The latest instance of this digital presence is the report that Disney+ will soon expand into e-commerce to allow its subscribers to shop exclusive merchandise from its top franchises and titles, such as Star Wars, Black Panther, and Frozen.
The holiday shopping season has changed to become, in the words of Gap's CMO Mary Alderete, "longer and flatter." Undoubtedly, the ubiquity of e-commerce platforms is driving this shift away from traditional shopping days. And the biggest gravitational force of all is Amazon's Prime Days, according to Christine Campbell, the director of media activation at The Mars Agency.
"Digital retail is driven much more by Amazon than anyone else," Campbell tells The Current. "We think more about Amazon Prime Days than we do about Black Friday from an advertising perspective." However, she points out, when Prime Days are happening, cost per clicks (CPCs) and searches outside of Amazon increase as consumers go beyond the retail giant's own site to find the same deal elsewhere.
Campbell notes that "retail search" as a trend is only increasing. But, she adds, "search is not an awareness-builder." For that she cites digital out-of-home (DOOH) and connected TV (CTV) as "great ways to build awareness."
The significance of Black Friday is also waning for reasons other than the rise of e-commerce. In recent years, some retailers have pushed back against the tradition of opening on Thanksgiving Day, and a select few now choose to close on Black Friday.

REI, the outdoor equipment and apparel retailer, recently announced it would forgo the Black Friday shopping day forever and instead pay its employees to enjoy time outside. Since 2015, the company has been closing its doors on Black Friday and this makes that decision permanent. For the company, this move is a fundamental part of its mission, and like-minded companies have followed suit.
"There are different types of shopping experiences and you have to meet the customer or the member where they are, depending on how they're thinking about their shopping and what they're looking for," Vivienne Long, CMO of REI, tells The Current, "whether it's about getting the product with the minimum amount of time and friction or about discovery, exploration, trying things out, talking to people."
Perhaps so-called conscious consumerism is also changing people's shopping behaviors. COVID-19 reminded some people that it's more important to be with their family during Thanksgiving than driving to the mall, observes The Mars Agency's Crossley. At the same time, consumers are just happy to get what they need from the comfort of their homes, brawl-free, and then spend Black Friday in the great outdoors.
"Why would I drive to the store and fight for something when I can order it online while I'm drinking my coffee?" asks Campbell. "The shopper has much more control than they used to have, control that used to be in the hands of retailers. It's in the hands of the shoppers when you look for it in digital."