Behind Hologic's diverse, female-led Big Game spot starring Mary J. Blige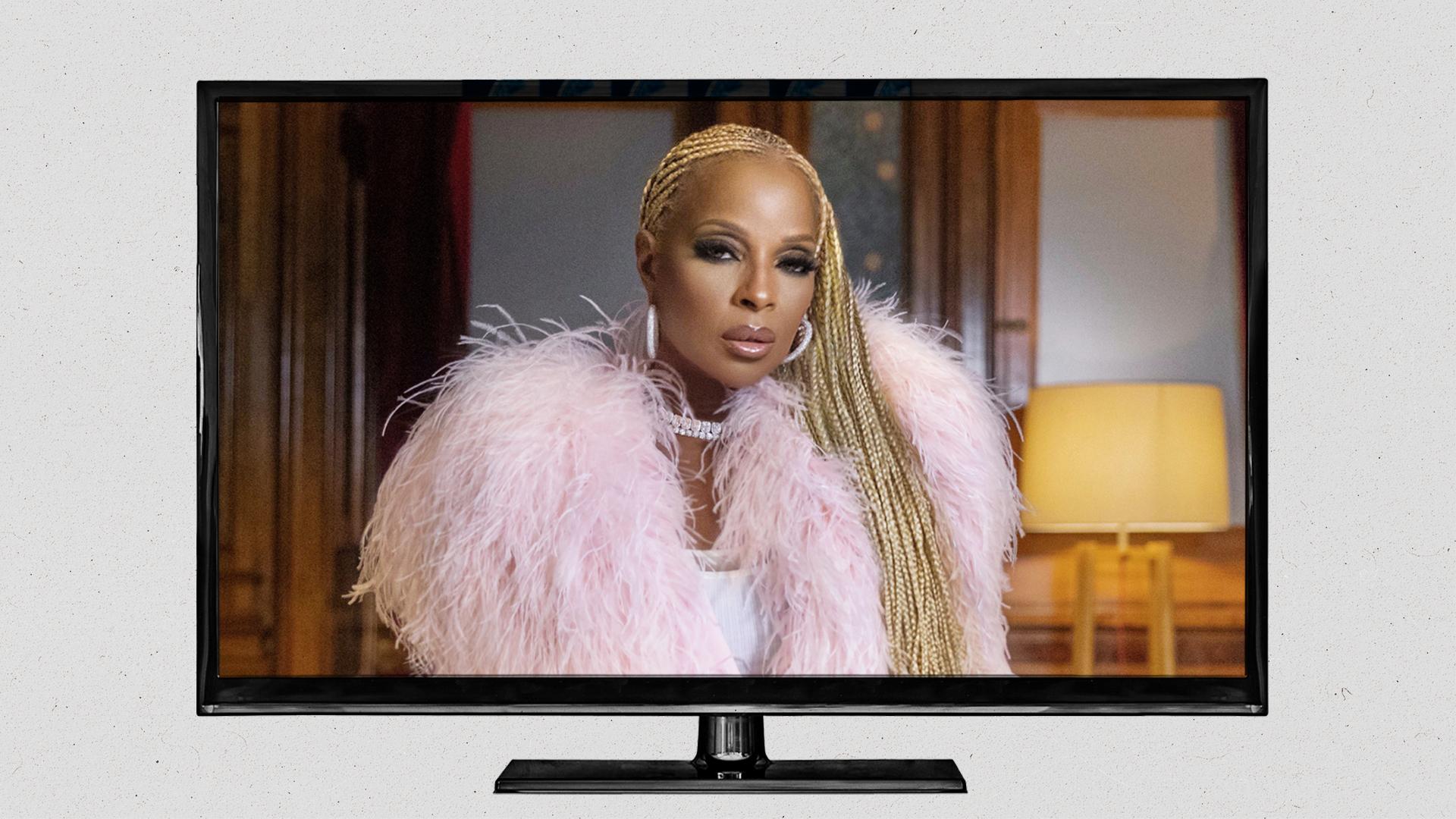 Five Questions with Cheryl Overton on the strategy behind the campaign
At their best, Super Bowl ads drive cultural conversations. Launching a campaign during the "Big Game" pretty much ensures the largest television audience will be watching. That's why the medical technology company Hologic launched its first national, direct-to-consumer advertising campaign with a 30-second spot promoting its well-woman initiative. It encourages women to get regular checkups at a time when data shows many women are neglecting important doctor visits.
The spot — titled "Her Health is Her Wealth" — is notable because it stars Grammy Award-winning R&B artist Mary J. Blige, but also because it was helmed by a culturally-diverse, female-led creative team. Created by CHÉ Creative and directed by child., the ad represents diversity in all its forms, according to Jane G. Mazur, vice president of corporate communications at Hologic Inc. "We knew we needed a team that represented the diversity of the communities we serve," she tells The Current.
Beyond its immediate call-to-action, we wanted to explore why the Hologic campaign is another signal of progress for the ad industry, and the culture at large, as the country continues to push for greater diversity, equity, and inclusion. To that end, The Current talked with Cheryl Overton, the founder and chief experience officer at Cheryl Overton Communications, who served as the strategy and integration lead for the campaign. This interview has been edited for length and clarity.

Could you tell me about the perspective of the spot, and why it's equally as important who is behind the camera as well as in front of it?
We were very intentional about making sure that there was diversity behind the camera as well as in front. This is a message for all women. This is a message for all people. We are not just talking to a certain segment of the population. When you go to the Super Bowl, it's because you want to shout it loud and you want to talk to as broad an audience as possible, so that's why we're doing it.
It was very important that we assemble a dream team of women across various age grades and various life experiences to help us tell this story, because the data doesn't lie. Women are not getting these visits and we felt that by assembling a team of women — I jokingly call it the all-girl band — we would be able to come out with a narrative that would appeal to the broader spectrum of women. It's a simple storyline, using Mary J. Blige's own experience, and it's done in a way that resonates with women across the country and beyond.
To what extent do you see it as a breakthrough moment in terms of diversity, equity, and inclusion for an ad at this level of visibility?
I hope it was a breakthrough moment and served as a beacon to other brands that diverse talent is here. There can be no excuses, such as "Well we can't find the right team," or "We can't find the right female voice."
In the past five years, only six Super Bowl commercials were directed by women, and I think of those six only one was directed by a woman of color. Those statistics are appalling, frankly, given the just amazing female talent that's out here, telling stories and just really creating disruptive work. That said, we've got a message, and we've got a real health movement that we want to kick off. What's the best way to do that? That's what we were solving for.
Mary J Blige is the star of the spot, not to mention her performance during the halftime show. The pop music industry has been at the forefront of helping shift perceptions, especially when it comes to empowering women and people of color, but what do you see as the ad industry's role here?
The ad industry has such a huge opportunity as well as a responsibility. Advertising is a form of cultural storytelling. It's how we can highlight commonalities through brands. Whenever we produce work — and not everybody gets to do a Super Bowl spot of course, but even when we're doing smaller initiatives — it's an opportunity to shape culture, to move hearts and minds.
A lot of marketers and brands pay lip service to diversity, equity, and inclusion (DEI), but you emphasize the importance of systemic change. After more than 20 years as an agency-side professional, could you share some of the lessons you've learned about promoting DEI?
In many ways it comes naturally. I'm a Black woman who has grown up in an industry where I didn't see many people who looked like me, or many people of color in leadership positions. I've had to forge my own way in many organizations. Sometimes that's been very empowering, and at other times that's been very lonely and isolating.
The first thing I would say is you don't need a brochure; you don't need a fancy consultant to tell you how to "do DEI." The best way to do it is to live it, make sure that your teams are diverse. That means being very thoughtful and intentional about who you hire, and how you put your teams together.
The next thing that I would recommend for organizations around these issues of diversity, equity, and inclusion is to break down some of these walls of conversations. It's important that we start to normalize these conversations around issues of race, of gender, of class, of economic disparity.
One of the things that we write about at The Trade Desk is the opening up of digital channels, such as CTV. To what extent do these digital channels allow a campaign to reach people in more strategic ways beyond the impact of a big Super Bowl spotlight like the one we're talking about?
They're critical to it. As marketers, we really do operate digital first now. There are some tent poles that happen in popular culture — the Super Bowl, the Oscars, iconic events like that — which still draw a very heavy traditional linear audience, but now it's more digital. Certainly with my clients, it's digital first.
Not only do we reach the most people that way, we can also track the engagement. It's one thing to have someone share the message, but Hologic is really going to help women connect the dots. Everything from appointment reminders, to a self-assessment quiz, to knowing what type of appointment or what type of test they should talk to their health provider about. The digital piece is really helping us close the loop. This campaign would not be as powerful without that complement.
Each week, The Current gives you a rundown of the biggest stories and latest trends from the world of data-driven marketing, including topics like Connected TV and the future of identity — all delivered directly to your inbox.